Description
Creating a standout customer experience is now a necessary and standard part of the modern customer journey. In the digital age, this should include a few common qualities, such as a frictionless buying journey, a product experience that delights, and a post-sales experience that anticipates and fulfills customer needs.
Product, support, and success teams are the holy trinity in delivering on any brand promise, but these teams often have inconsistencies in their vision and priorities, and data gaps that hold them back. The rise of SaaS-based business models has made the integration of these teams and sharing of customer data between them utterly essential.
What are the most influential SaaS leaders doing to impact the customer experience? Join Zendesk and Pendo product luminaries as they explore how the changing landscape of customer insight is the key to transforming the customer experience.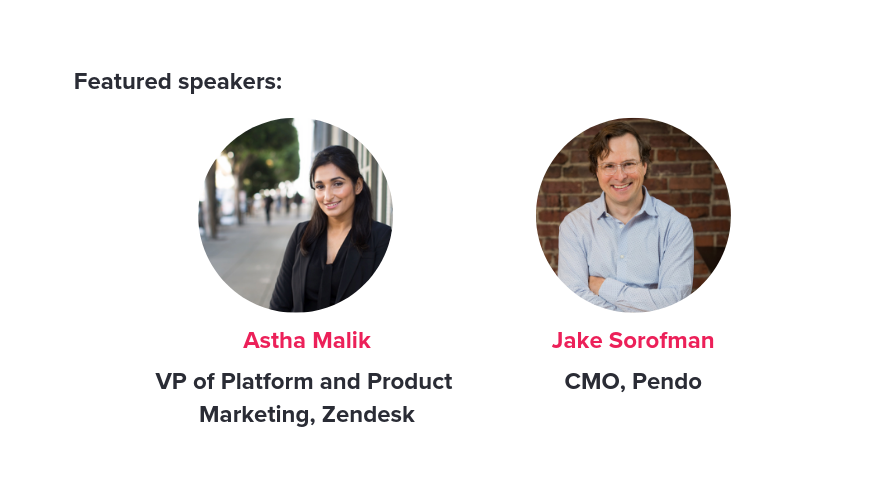 The forum will be followed by a party hosted by Pendo in celebration of the opening of the first Pendo European office in London. Join us on Wednesday, March 6!

The event is free, but space is limited. Register today!