Description
Liat Berko + Chef Einat Admony

invite you to celebrate the first ever traditional
MIMOUNA event in NYC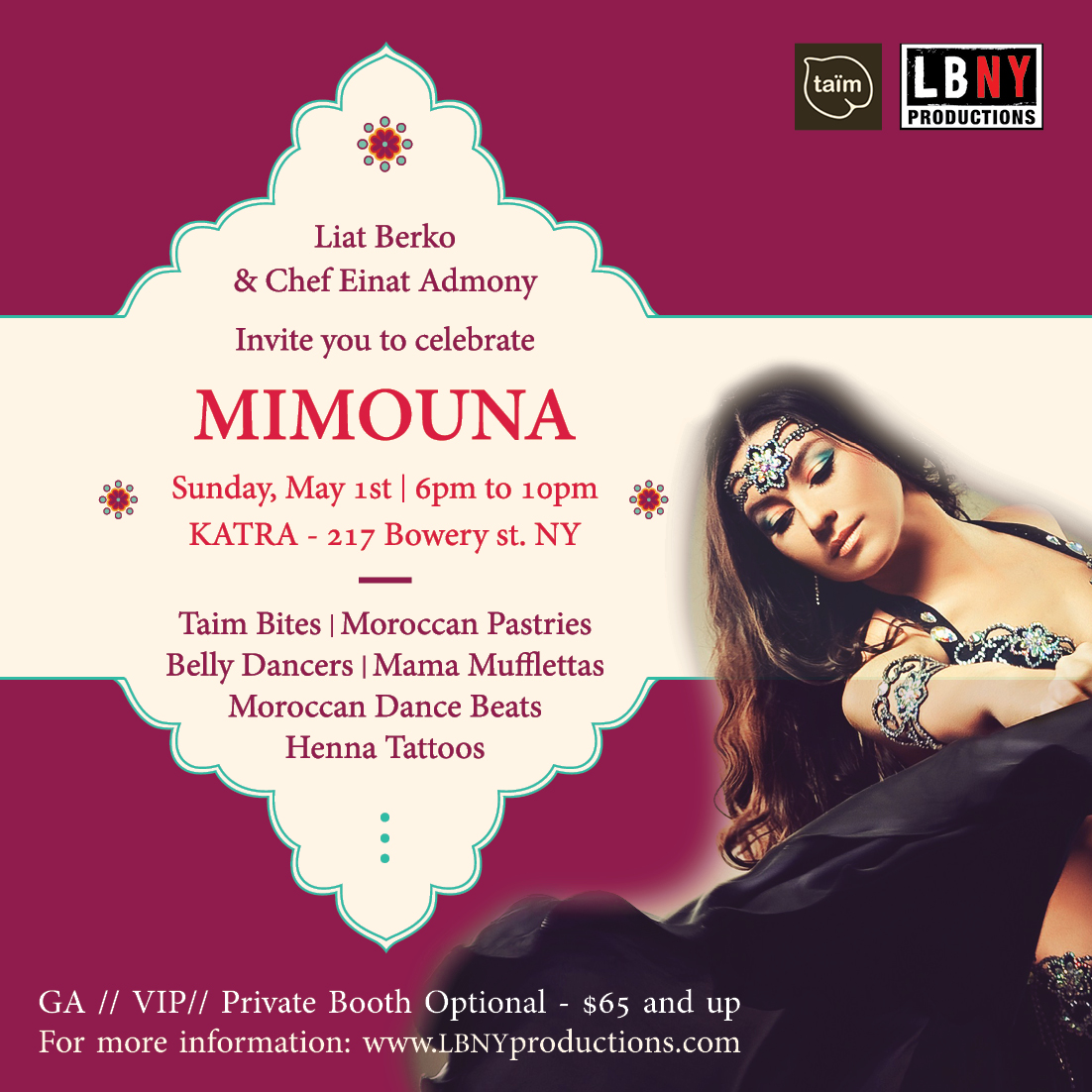 Celebrating the end of Passover, the Mimuona will take place on Sunday, May 1st 2016 at Katra Lounge (217 Bowery, New York) - doors open at 6pm until 10pm.
---
A coveted event for Ashkenazi and Sephardic Jews, Mimouna is a traditional feast occurring on the last day of Passover with the community gathering for a day of festivities, home made sweets, music, food and drinks. This collaboration of culture and cuisine will raise the bar for Mimuona celebrations in the future. Featuring:
savory bites from the Middle Eastern kitchen of

Taïm

Moroccan pastries

Mama muflettas

Henna tattoos

Belly dancers

Ethnic music throughout the night.
CHEF EINAT ADMONY- Einat Admony is chef and co-owner of Balaboosta, Bar Bolonat, Taïm , and Combina restaurants in New York City and author of Balaboosta: Bold Mediterranean Recipes to Feed the People You Love.
Ticket prices range from $65 and up. For more information and group reservations, contact us at info@lbnyproductions.com
Feel the buzz on Facebook: https://www.facebook.com/events/972808912811973/
* NO REFOUND AVAILBLE FOR THIS EVENT *