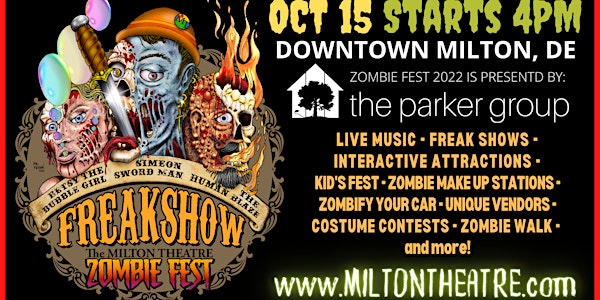 Milton Theatre ZOMBIE FEST 2022
Location
The Milton Theatre
110 Union St
Milton, DE 19968
Milton Theatre Zombie Fest 2022 is back!
About this event
ZOMBIE HOMECOMING
The zombies are BACK! The Milton Theatre's annual Zombie Fest invades MILTON on October 15, 2022 from 4pm-9pm. Complete with zombie make-up stations, Kids Fest, costume contests, and of course, the traditional Zombie Walk at 8pm! Join the Milton Theatre as we try to survive an evening of haunting entertainment of epic proportions!
Follow our Milton Zombie Fest Facebook page.
Proceeds from the event will benefit the Milton Theatre, Milton Fire Department, and Milton Community Food Pantry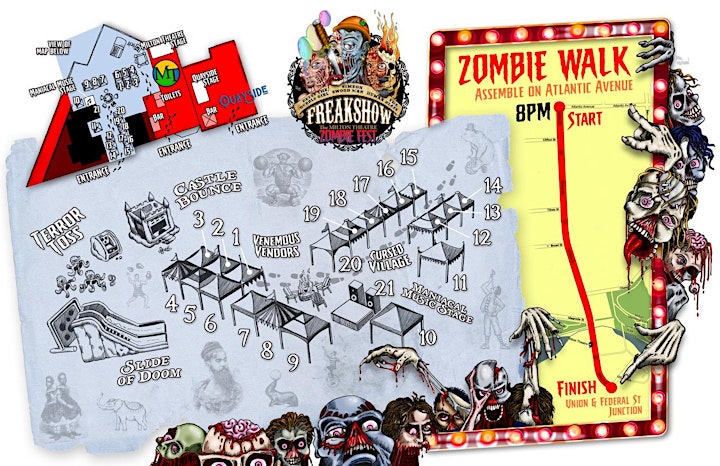 RETURN OF THE FREAK SHOWS!
Foolish mortals... watch your back, the festival grounds will be filled with mischievous FREAK SHOW acts of all kinds! This troupe of human curiosities will be arriving in town... and together with the zombies are sure to cause some fun troubles on the side!
Freak Show acts will be having live events inside the Milton Theatre starting at 6:45pm and will be roaming the event grounds to interact with festival goers, as well as lead the "Zombie Walk"
Krystal Younglove - Circus Sweetheart - Website
Jennifer Shannon - Bubble Artist specializing in "Fire Bubbles - Website
Nova Nyx - Award-winning Aerialist - Fire Performer - Hula Hoop and other Flow Arts - Facebook
Babyface Reid - Strongman - Website
David Darwin - One Man Sideshow - Website
Roaming Zombie Pirates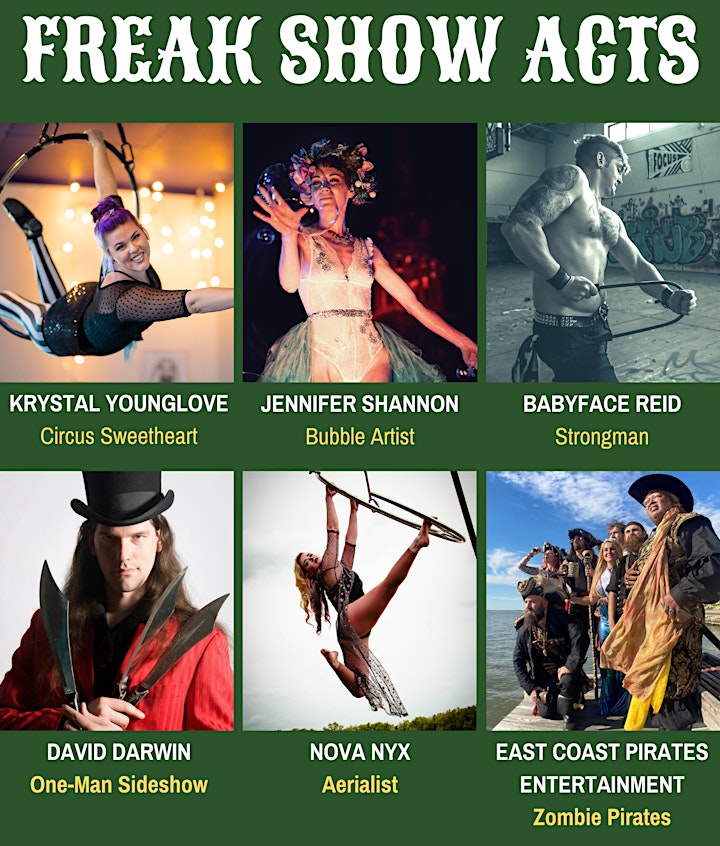 TICKETS
Tickets are $10. Students & Children are free. Tickets include gate entrance Zombie Fest and entrance to KidsFest! Reserve Kids Tickets in advance!
Tickets to join our Zombie Walk or Zombify Your Car contest are FREE! Reserve spots in advance.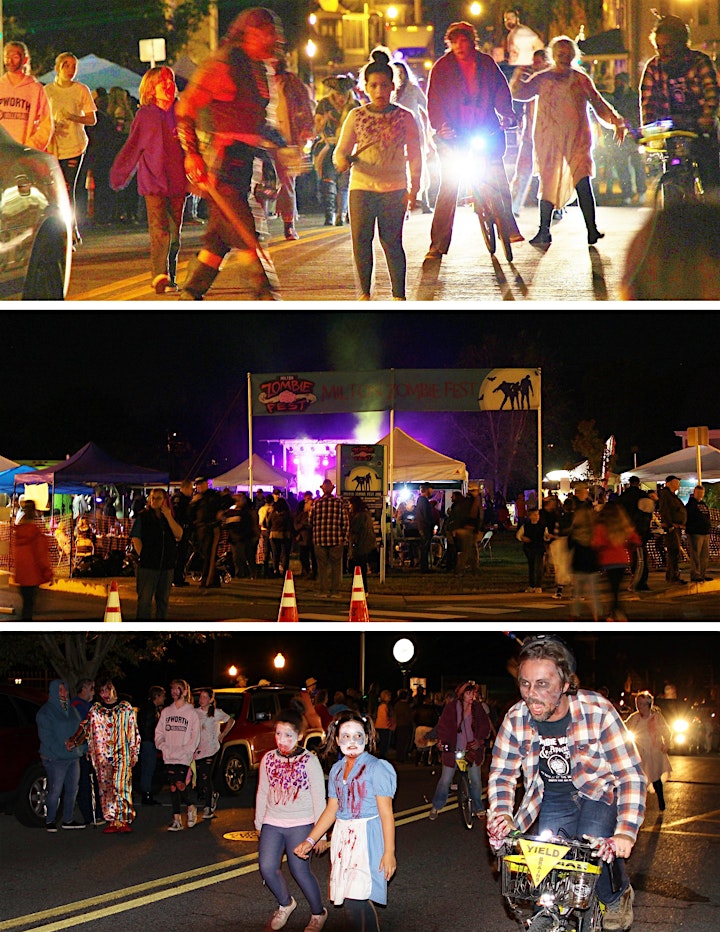 Guests will enjoy plenty of food from the Milton Theatre food stalls, shopping from local merchants, and a little bit of horror from street performers! MAKEUP STATIONS will be provided by the Delaware Learning Institute of Cosmetology for zombie transformations.
QUAYSIDE STAGE (Outdoor)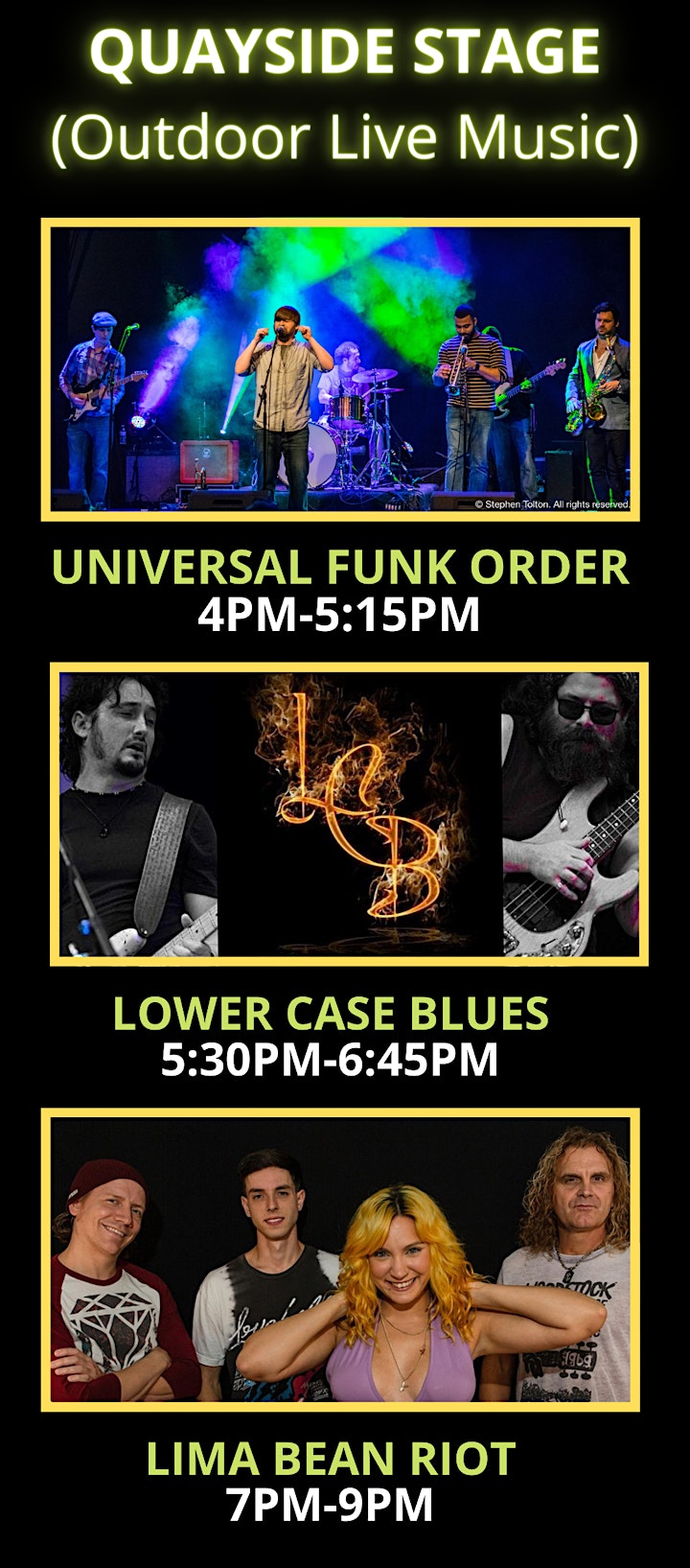 MILTON THEATRE STAGE (Indoor)
4:30-5:00pm - Kids Costume Contest
5:15-5:45pm - Pet Costume Contest
6:00-6:30pm - Adult Costume Contest
9:00pm - Rocky Horror Show Experiene (separate ticket)
KidsFest (Kids Get In Free!)
KidsFest will be bigger and better than ever! Kids will enjoy 2 incredible bounce houses, carnival games, Zombie Makeup stations, their own costume contest, and special stage shows!
KIDSFEST STAGE (Milton Theatre House Deck)

ZOMBIE WALK Invades Downtown Milton
There's nothing like a zombie horde marching down the streets of historic downtown! Get ready as the signature ZOMBIE WALK comes "alive" once again and open to ALL AGES! Registration is free!
Zombie Walk is OPEN TO EVERYONE! Gather the family, friends, and community groups and be part of the invasion! Come in decorated bikes, scooters, hoverboards, and even golf carts! There's nothing better for a community to feel alive once again by becoming the "undead"... together!
Join the Zombie Walk as zombies take over downtown Milton! Walk or drive your Zombified Vehicle in this Zombies-only parade!
ZOMBIFY YOUR CAR! Grab a "Zombify Your Car" ticket to join our signature car decorating contest! This contest is free to join. Register in advance. A great activity for families, friends, or company!
Line up for walkers and vehicles starts 7:45 at Atlantic Ave and step-off is at 8:00 PM heading south along Union St. and ending at Federal St.
Spectators line up along Union St from Atlantic Ave to Federal St.