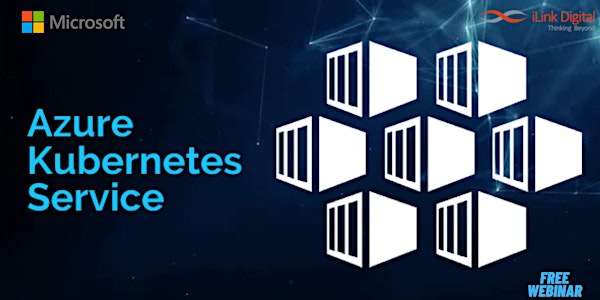 Microsoft and iLink present: Modernization with Azure Kubernetes
Microsoft & iLink Digital jointly hosting an exclusive virtual Event on " Modernization with Azure Kubernetes" on Oct 6th, 2022 at 11 AM CST
About this event
Microsoft and iLink present: Modernization with Azure Kubernetes
Kubernetes is a powerful container management tool that automates the deployment and management of containers. Kubernetes (k8's) is the next big wave in cloud computing and it's easy to see why businesses migrate their infrastructure and architecture to reflect a cloud-native, data-driven era.
Kubernetes provides a way to schedule and deploy those containers—plus scale them to your desired state and manage their lifecycles.
iLink helps organizations to develop and deploy their workloads secure, portable, scalable, and extensible way using AKS. Join us to learn more about how we can help you Modernize your apps with AKS.
DATE: Oct 6th, 2022
TIME: 11:00 am - 12:30 pm CST
COST: FREE
Venue: Online
Register: Click here to Enroll
Why should you attend?
Understand HOW Kubernetes helps to:
Reducing development and release timeframes
Optimizing IT costs
Increased software scalability, and availability
Infrastructure abstraction
Cloud migration paths
What will you learn?
How can we design modernized workloads with AKS
Benefits of AKS in modernization
Design & deploy microservices-based architecture with AKS
Security consideration in the Kubernetes workloads design
iLink's expert approach for designing AKS solutions
Hosts:
Nachiappan Subramanian, Regional Head, Technology and Delivery at iLink Digital, Inc
Raghu Kasukurthi - Senior Technical Architect at iLink Digital
Balamurugan Jeyakumar - Senior Technical Architect at iLink Digital