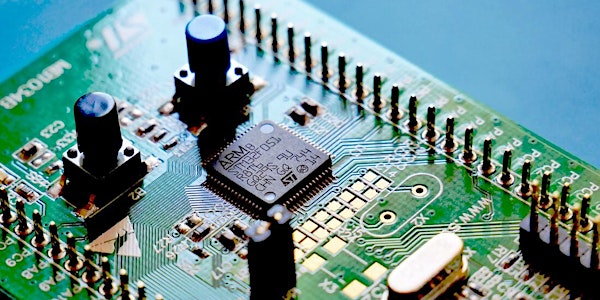 Microprocessors: From Transformative to Pervasive—and What's Next
What does this future of microprocessors look like, and what may alter, augment, or supplant silicon microprocessor technologies?
About this event
Microprocessor technology has enabled us to transition from a world with only a small number of computers, designed and used for specific missions and purposes, to a world seemingly awash in microprocessors—in data centers and cloud computing facilities, in laptops and smartphones, in smart devices and game consoles in our homes, in our cars and vehicles, in urban infrastructure and sensors of all types, and embedded in devices of all types—if you look (and count) closely enough. In fact, the amazing technological devices are so common that we even throw them out, when newer, better, cooler devices come along. What exactly are they, and how did they become so essential and ubiquitous—and disposable? How are they designed and made—and where? Why are we seeing a global supply shortage now, affecting availability and shipping times of computers, consoles, cars, and more? What does the global supply chain really look like, how fragile is it, and what are the risks? What does this future of this technology look like, how will it evolve, and what may alter, augment, or supplant silicon microprocessor technologies?
Registration & Zoom Link
All participants must register for this event via Eventbrite. Once you register via Eventbrite, you will receive the direct Zoom link on the confirmation page, and in your confirmation email. You will also recieve the Zoom link in an email from Eventbrite two days before the event and at the event start time.
By registering you will also gain access to the Eventbrite Virtual Event Page, which will be accessible on this page at any time for anyone who is registered. Once registered, you will see an "Access Event" button in the Location area to the right. You must be logged in to access this button.
Featured Speakers
Robert Hormuth, Corporate Vice President, Architecture and Strategy, Data Center & Embedded Solutions Business Group, AMD
Bob Sorensen, Senior Vice President of Research, Chief Analyst for Quantum Computing, Hyperion Research
Jeff Kehl, Vice President of Engineering for CPU development, ARM