Microphone Masterclass, Los Angeles

Thursday, June 29, 2017 from 9:30 AM to 6:00 PM (PDT)
Event Details
MICROPHONE MASTERCLASS - LEARN FROM THE BEST AUDIO EXPERTS IN THE BUSINESS
Join us for a full-day of learning, demoing, knowledge-sharing & networking with some of the biggest and best-known experts in sound design in the film, TV, and broadcast industries.
---
The experts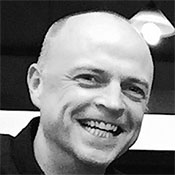 Donal Hodgson, Sound Engineer, Mixer, Pro Tools Expert
Donal Hodgson has more than 25 years of experience recording all types of music – from solo acoustic to rock, orchestral and electronica. He'll be sharing knowledge and experience with miking and recording from his work with artists like Sting, Tina Turner, Arrested Development, Primal Scream, Duran Duran and many more.
In the last year, Donal has mixed an acoustic set for the Arctic Monkeys, recorded tracks with Mirwais for his second album, recorded new tracks with Richard Ashcroft and mixed Connie Talbots new album.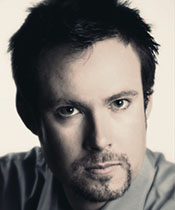 Daniel McCoy, Sound Engineer CAS
An IATSE Local 695 member since 2004 and CAS member since 2008, Daniel has enjoyed a diverse career in sound for motion pictures. His involvement in award winning Documentaries, narrative film, scripted TV, and reality programming has provided him with innumerable opportunities to hone his craft. 
Recording music, dialog, sfx, and re-recording films are all well within of his scope of expertise. As digital delivery and digital audio technology has evolved, tools are changing to meet the challenges. Daniel will share some of his favorite tips and tricks for meeting the needs of our changing soundscapes.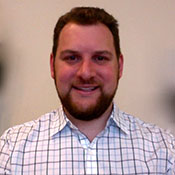 Clayton Green, Global Broadcaster
Clayton has worked for CNN for many years, covering daily shows and serving as lead audio for CNN's coverage of the 2016 election and many other events. He got his start early on working theater and corporate events. After graduating Cal State Northridge with a degree in Television Production he joined the CNN family in Los Angeles as A1 for Larry King Live. Since then he has participated in most of CNN's special event coverage; from hurricanes to inaugurations. Starting in 2016 Clayton was the lead A1 for every CNN primary and election night event coverage, including the debates, town halls and inauguration.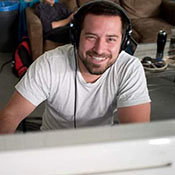 Geordy Sincavage, Foley Mixer
As a Foley mixer and sound editor for Lost, Geordy was nominated for an Emmy for "Outstanding Sound Editing For A Series" in 2007. He can be seen on Lost: The Complete Third Season (DVD) in the feature "Lost in a Day", where he is recording Foley sound for "Enter 77", namely, the sound of Locke walking in the jungle.

Geordy has also worked on sound for numerous other film and television productions, including NCIS, The Revenant and Westworld.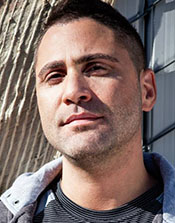 Rick Hernandez, Sound Designer
Rick Hernandez is Lead Sound Designer at Respawn Entertainment and has worked on AAA Video game titles for over 15 years. He has also worked on Feature Films such as Nightmare on Elm Street 2010, Hostel & Hostel, The Box and has released sound effects soundpacks with SoundMorph and independently.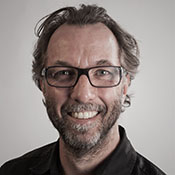 Bo Brinck, Miking Expert, DPA Microphones
Bo Brinck has been working in the audio industry for many years, first as a musician and later as a miking expert and trainer at DPA Microphones. Bo will be explaining some audio and miking theory and demoing a wide range of microphones so that you can hear what you are learning.
---
The details
When:   
Thursday, June 29, 2017
10:00 am to 6:00 pm (doors open at 9:30 am)
Where:             
Los Angeles
NeueHouse Hollywood
Parking Directions :
The Viacom/NeueHouse parking structure can be accessed off of Sunset Blvd from El Centro and Gower streets. When you drive into the garage, pull a ticket and proceed to visitor parking. Be sure to bring your ticket inside for validation for the discounted rate. ($7)
 https://www.dropbox.com/s/1unyomanhymvain/ValetMap.pdf?dl=0
---
The program
This full-day masterclass will be full of fun as well as learning. The morning hours will be spent in the company of Donal Hodgson and Bo Brinck. They will take us through their special tips & tricks before giving a hands-on demonstration of miking techniques. Carnival of Futility will be assisting during the demo sessions and will also be providing entertainment as well.
After a delicious catered lunch, Daniel McCoy, Clayton Green and Geordy Sincavage will be the special guests in the panel discussion; talking about their sound design experiences in film, TV, broadcast and video game audio.
The day ends with more catered delights and the opportunity to network with attendees, the afternoon speakers and, of course, the DPA Microphones crew from Denmark and the US.
---
The extras
Full-day catering, a goodie bag full of DPA swag, special sales offers, a sneak peak of limited-edition products and entry into a fantastic drawing for a new DPA Microphones' product.

Seating is limited! Get your ticket now.

When & Where

NeueHouse Hollywood
6121 Sunset Boulevard
Los Angeles, CA 90028


Thursday, June 29, 2017 from 9:30 AM to 6:00 PM (PDT)
Add to my calendar
Organizer

Anywhere you look in the entertainment industry, you will find DPA mics at work. In fact, modern-day news broadcasting is only possible due to the convenience of miniature and headset mics. Even contemporary orchestras use DPA mini mics to deliver amazing sound to the audience. Close miking individual instruments bring their unique sounds to the forefront. 
Designing microphones with amazing sound, exceptional consistency and outstanding reliability is no easy feat. DPA Microphones draws on more than six decades of world-class microphone design experience. This history starts back in the 1950s. Our predecessor, Brüel & Kjær, developed the first, precisely accurate measurement microphones. This started us on the path of challenging industry standards. Today, sound superiority and technical innovation is at the heart of everything we do.