A fundraiser for Pegasus Books
About this event
It's a tough time for local bookstores, what with the social distancing and the sheltering in place. So we're raising funds to help local Bay Area bookstores stay in business. First up: Ayelet Waldman and Michael Chabon in conversation, including a Q&A.
Ayelet Waldman is the author of the novels Love and Treasure, Red Hook Road, and Love and Other Impossible Pursuits. Plus the memoir A Really Good Day: How Microdosing Made a Mega Difference in My Mood, My Marriage, and My Life.
Michael Chabon is the author of several novels, including Moonglow, Telegraph Ave., the Yiddish Policemen's Union, Wonder Boys and The Amazing Adventures of Kavalier and Clay.
Both Chabon and Waldman wrote for the recent TV series, Star Trek: Picard.
The beneficiary
Pegasus Books has been delivering books and dreams to the Berkeley area since 1969, and they're a vital part of our book-loving community. They have an amazing selection of new and used books and a warm, friendly atmosphere, complete with adorable cats. They give dog treats to dogs, and stickers to kids, and they have some of the most fun events in the city, and we'd be lost without them.
Every penny you spend on tickets to this event goes directly to Pegasus Books.
How does it work?
We use the conferencing system Zoom. After you sign up you'll get an email with the Zoom access code. (Check that Eventbrite is using your current email address.) You don't have to join with video, but it's nice to see faces.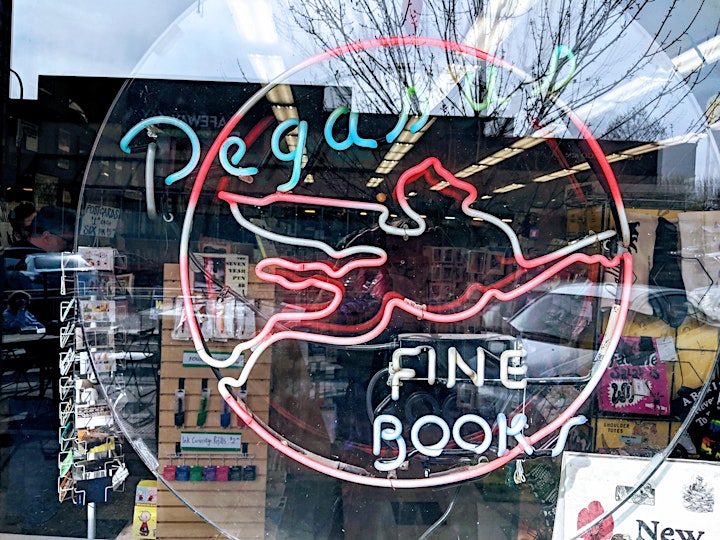 Organizer of Michael Chabon and Ayelet Waldman in Conversation
Charlie Jane Anders is the author of Victories Greater Than Death, the first book in a new young-adult trilogy, which came out in April 2021. Up next: Never Say You Can't Survive, a book about how to use creative writing to get through hard times; and a short story collection called Even Greater Mistakes. Her other books include The City in the Middle of the Night and All the Birds in the Sky. Her fiction and journalism have appeared in the New York Times, the Washington Post, Slate, McSweeney's, Mother Jones, the Boston Review, Tor.com, Tin House, Teen Vogue, Conjunctions, Wired Magazine, and other places. Her TED Talk, "Go Ahead, Dream About the Future" got 700,000 views in its first week. With Annalee Newitz, she co-hosts the podcast Our Opinions Are Correct.