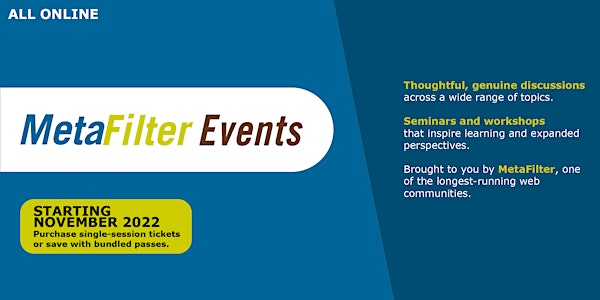 MetaFilter Online Events
Thoughtful, genuine discussions across a wide range of topics. Brought to you by MetaFilter, one of the longest-running web communities.
Refund Policy
Contact the organizer to request a refund.
Eventbrite's fee is nonrefundable.
About this event
98 days 4 hours

Mobile eTicket
About MetaFilter Events
Much like how MetaFilter welcomes dialogue and content across a wide variety of topics and themes, MetaFilter Events features seminars, workshops and discussions spanning a fascinating range of subjects, skills and perspectives.
We invite and encourage speakers from all backgrounds with knowledge, skills or experience to share - that also believe in fostering genuine, thoughtful, considerate discussion. People that have deep expertise in their professional fields, a honed skill to share, or particular knowledge of a certain niche. People with perspectives not often heard, from underrepresented backgrounds or identities.
Coming into the space of presentations and workshops, we're looking to build a live, online event version of what MetaFilter offers as a hub of insightful, kind and thought-provoking discussion.
We've assembled a fun lineup of incredible speakers and learning experiences for you. Join us! We're all in this together.
Can't make it for the event you want? We've got you covered!
We know life gets busy or unpredictable, and it's hard to find time to attend and watch everything you'd like, when it all looks so interesting. Plus, when you're in a different timezone, it becomes even more challenging. But don't worry - we're here to help you get the most out of everything these amazing speakers and sessions have to offer.
Most of our events will be recorded, so if you have to miss your session for any reason, you can catch up on it at your convenience and won't miss a single minute!
Not able to join live? Sign up anyway and we'll send you access to the recording after the event.
***RECORDINGS FOR PREVIOUS SESSIONS are still available! Click on "Get tickets" and purchase a ticket to access the recording you want.***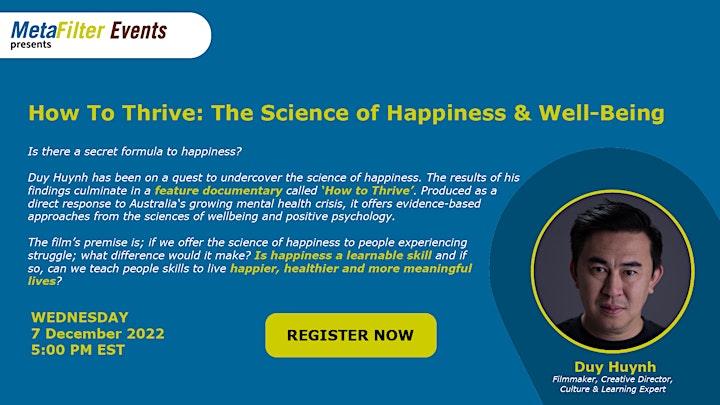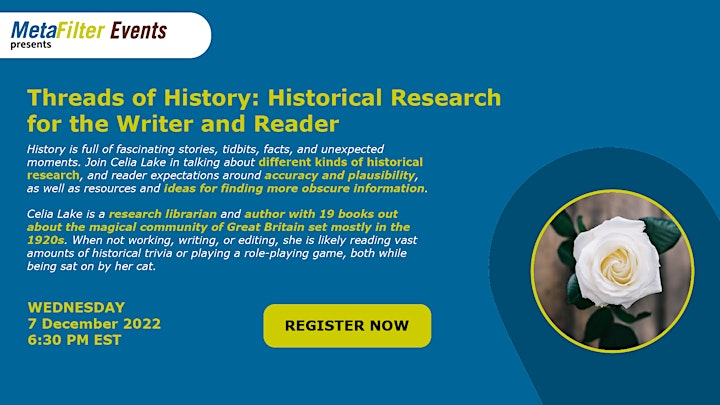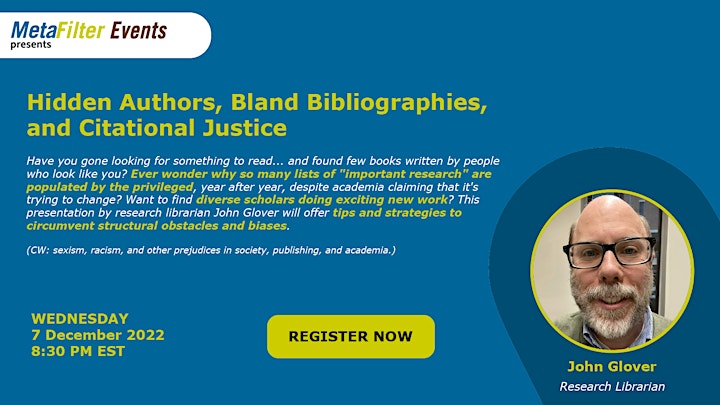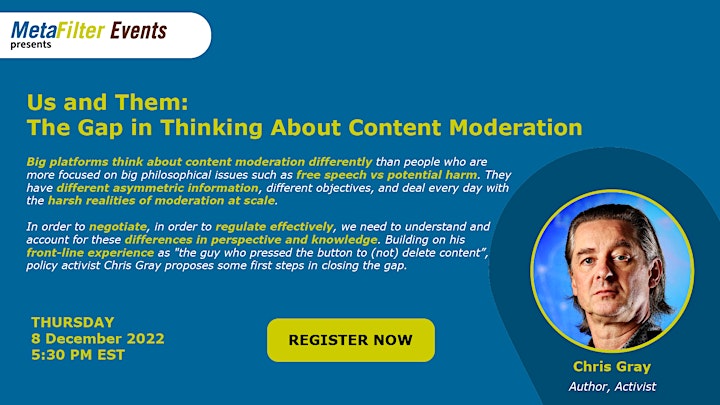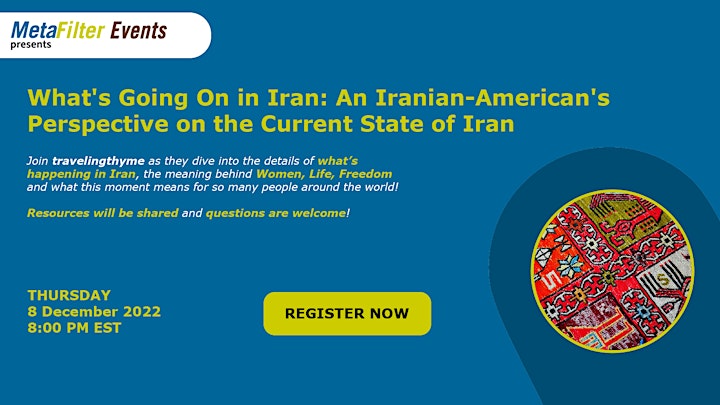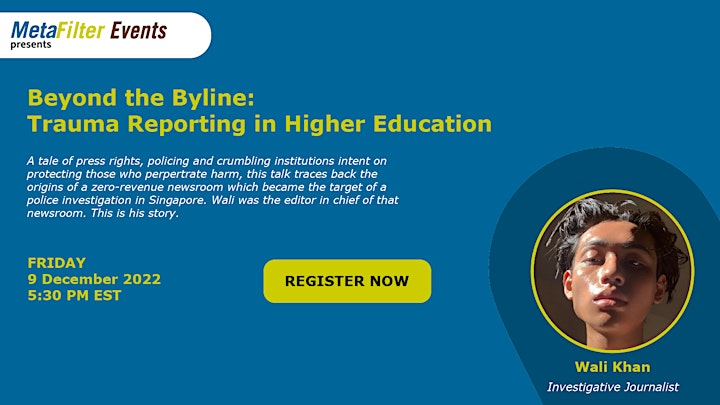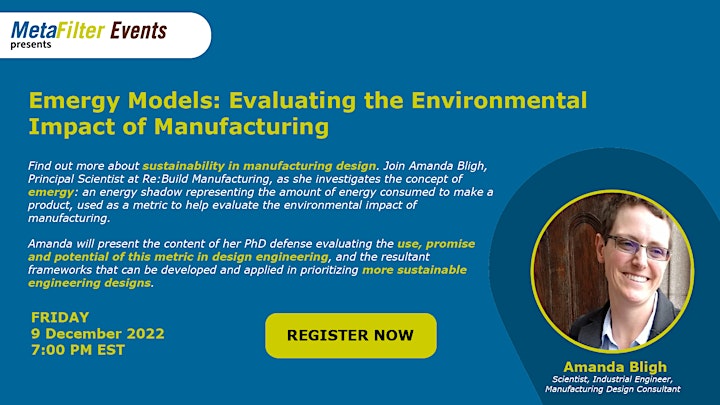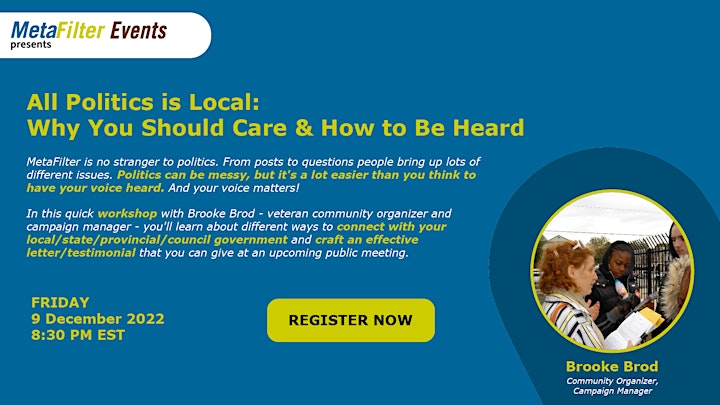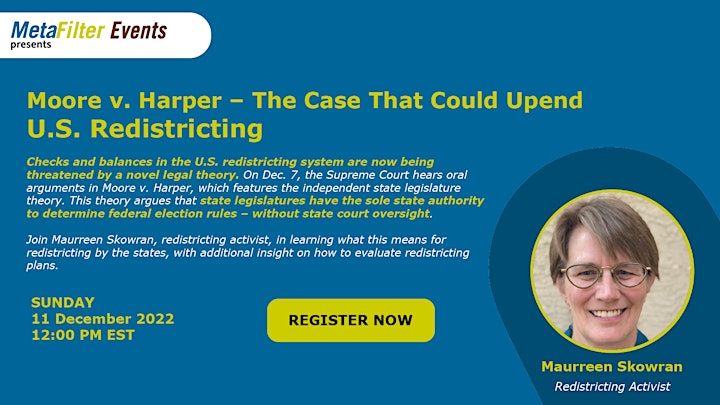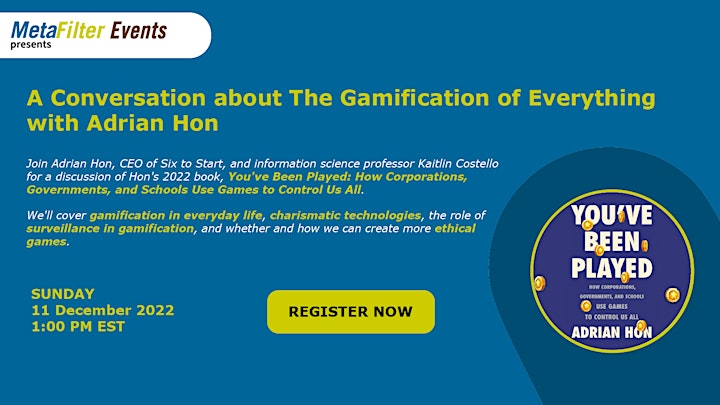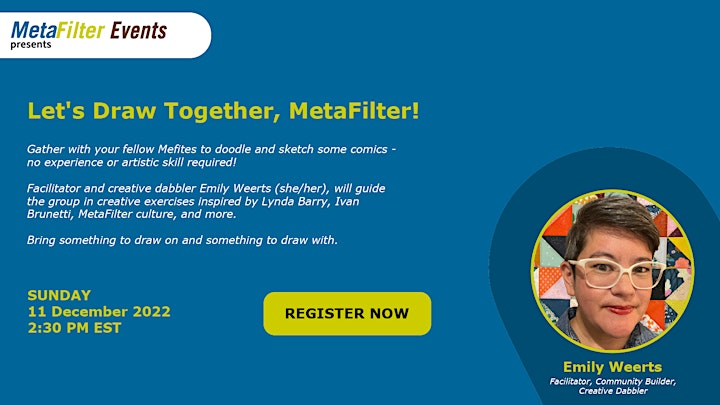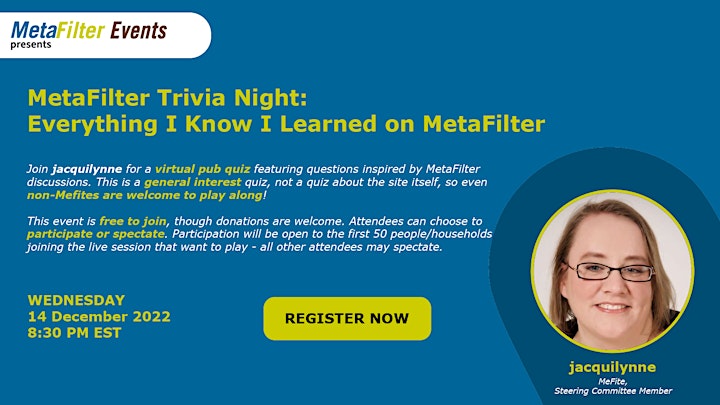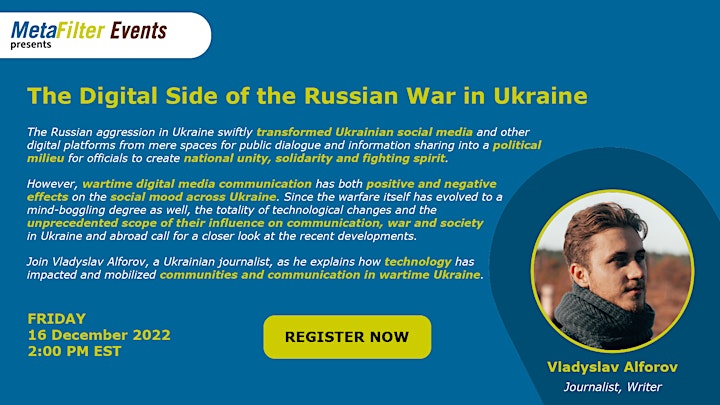 What's Happening - This Upcoming Week
Week 3 (Dec 5 - Dec 11)
This week, we'll dive into topics around social justice, government, policy and research. Start the week learning about the science of wellbeing with Duy Huynh, a first-generation refugee, researcher and filmmaker whose own connection to adversity inspired his quest to investigate mental health approaches for people experiencing struggle.
Next, get up to speed on strategies and approaches to conducting research: including ways of diversifying your sources, and circumventing structural obstacles and biases.
After that, learn how big tech content moderation policies impact us, understand affordable housing policy, and get an intimate perspective of the current situation in Iran. Learn about the environmental impact of manufacturing, pick up tips on social/political advocacy, hear from an international investigative journalist and get the latest update on a new legal challenge to redistricting in the USA.
At the end of the week, de-stress yourself before the holidays with a creative doodling workshop and an interview on the gamification of everyday life with MetaFilter's own Adrian Hon.
Session recordings for Week 3's events will be available to all ticketholders - so don't worry if you're unavailable for these session times or located in another timezone.
How To Thrive: The Science of Happiness & Well-Being
7 December 2022 | 5:00 PM - 5:45 PM EST
Presented by Duy Huynh
Is there a secret formula to happiness?
Duy Huynh has been on a quest to undercover the science of happiness. The results of his findings culminate in a feature documentary called 'How to Thrive'. Produced as a direct response to Australia's growing mental health crisis, it offers evidence-based approaches from the sciences of wellbeing and positive psychology.
The film's premise is; if we offer the science of happiness to people experiencing struggle; what difference would it make? Is happiness a learnable skill and if so, can we teach people skills to live happier, healthier and more meaningful lives?
Recording will be available to all ticketholders. While the documentary will be referenced in this presentation, the full documentary will not be screened.
About the Speaker
Duy is a film-maker, culture & learning expert and creative director. As the writer, director and producer, Duy makes films & television about the science of human flourishing, transformation and good mental health. As a first generation refugee, Duy's own connection to adversity and struggle has shaped his vision for a world where health, happiness and thriving are skills available to all of us. "How to Thrive" is Duy's directorial debut and a culmination of a lifetime of investigation.
Duy works with organisations to implement large scale change projects that help to shift hearts and minds as well as improving business and wellbeing outcomes.
Threads of History: Historical Research for the Writer and Reader
7 December 2022 | 6:30 PM - 8:00 PM EST
Presented by Celia Lake
History is full of fascinating stories, tidbits, facts, and unexpected moments. In this presentation we'll talk about different kinds of historical research, and reader expectations around accuracy and plausibility, as well as resources and ideas for finding more obscure information.
Recording will be available to all ticketholders.
About the Speaker
Celia Lake is a research librarian and author with 19 books out about the magical community of Great Britain set mostly in the 1920s. When not working, writing, or editing, she is likely reading vast amounts of historical trivia or playing a role-playing game, both while being sat on by her cat.
Hidden Authors, Bland Bibliographies, and Citational Justice
7 December 2022 | 8:30 PM - 9:10 PM EST
Presented by John Glover
Have you gone looking for something to read... and found few books written by people who look like you? Ever wonder why so many lists of "important research" are populated by the privileged, year after year, despite academia claiming that it's trying to change? Want to find diverse scholars doing exciting new work? This presentation will offer tips and strategies to circumvent structural obstacles and biases.
(CW: sexism, racism, and other prejudices in society, publishing, and academia.)
Recording will be available to all ticketholders.
About the Speaker
John Glover is a research librarian specializing in the humanities at an urban, public research university. He regularly helps library users seeking diverse scholarship understand the overall research environment and methods for persevering in the face of institutional racism and other barriers. As a writer, he has studied diversity in publishing and worked to help expand access to works by and opportunities for writers from marginalized groups.
Us and Them: The Gap in Thinking About Content Moderation
8 December 2022 | 5:30 PM - 6:30 PM EST
Presented by Chris Gray
Big platforms think about content moderation differently than people who are more focused on big philosophical issues such as free speech vs potential harm. They have different asymmetric information, different objectives, and deal every day with the harsh realities of moderation at scale.
In order to negotiate, in order to regulate effectively, we need to understand and account for these differences in perspective and knowledge. Building on his front-line experience as "the guy who pressed the button to (not) delete content", policy activist Chris Gray proposes some first steps in closing the gap.
Recording will be available to all ticketholders.
About the Speaker
Chris Gray is an author and activist, and advocates for policy-makers to better understand how moderation policy is formulated and implemented on the front lines, in order to make rules that are actually enforceable.
His book The Moderator describes life as a content moderator, examines the business case for content moderation and the mechanisms employed, and investigates how the work can be done safely at global scale given the mental health risks from viewing large amounts of extreme content.
He is the lead plaintiff in a group action lawsuit at the High Court in Ireland, seeking compensation and punitive damages from multiple big tech companies and their contractors, for potentially thousands of content moderators across the EU suffering from PTSD and other harms.
"Housing Is a Supply and Demand Issue..." And Other Policy Myths
8 December 2022 | 7:00 PM - 7:30 PM EST
Presented by Annette Koh
Housing as an investment has been weaponized against housing as home and shelter, especially for the poor and communities of color. What policies and politics can address decades of racial segregation, disinvestment in public housing, and hyperfinancialization of real estate, to name just a few of the crises? Housing production alone does not fix the fundamental mechanisms driving the lack of affordability. This talk offers a constructive critique on local, state and federal housing policies as well as ideas and resources for action.
Recording will be available to all ticketholders.
About the Speaker
Annette Koh is a lecturer in the department of urban and regional planning at California State Polytechnic University, Pomona and teaches courses in housing, community planning and neighborhood development. Annie's work focuses on the politics of public participation and placemaking. Originally published at Progressive City, her essays "Placemaking When Black Lives Matter" and "Decolonial Planning in North America," have been published in the 2018 edited collection Transformative Planning: Radical Alternatives to Neoliberal Urbanism.
What's Going On in Iran: An Iranian-American's Perspective on the Current State of Iran
8 December 2022 | 8:00 PM - 8:40 PM EST
Presented by Travelingthyme
Join Travelingthyme as they dive into the details of what's happening in Iran, the meaning behind Women, Life, Freedom and what this moment means for so many people around the world!
Resources will be shared and questions are welcome!
Recording will be available to all ticketholders.
About the Speaker
Travelingthyme is one of MeFi's moderators! Thyme is a Queer millennial who immigrated to the US as a refugee, grew up talking politics with their father at the dinner table and hopes to one day become a confident writer, visual artist and occasional musician. They are a sewist, cat parent and fantasy-reader with a slight fixation on ~making things~.
Beyond the Byline: Trauma Reporting in Higher Education
9 December 2022 | 5:30 PM - 6:30 PM EST
Presented by Wali Khan
A tale of press rights, policing and crumbling institutions intent on protecting those who perpertrate harm, this talk traces back the origins of a zero-revenue newsroom which became the target of a police investigation in Singapore. Wali was the editor in chief of that newsroom. This is his story.
Recording will be available to all ticketholders.
About the Speaker
Wali Khan is an investigative journalist and college student based in Michigan. At 20, his investigations into law enforcement and higher education earned him hours in a Singaporean interrogation room following a cover-up he exposed in 2021. Since then, he has been published on VICE and City Pulse.
Emergy Models: Evaluating the Environmental Impact of Manufacturing
9 December 2022 | 7:00 PM - 7:50 PM EST
Presented by Amanda Bligh
Find out more about sustainability in manufacturing design. Join Amanda Bligh, Principal Scientist at Re:Build Manufacturing, as she investigates the concept of emergy: an energy shadow representing the amount of energy consumed to make a product, used as a metric to help evaluate the environmental impact of manufacturing.
Amanda will present the content of her PhD defense evaluating the use, promise and potential of this metric in design engineering, and the resultant frameworks that can be developed and applied in prioritizing more sustainable engineering designs.
Recording will be available to all ticketholders.
About the Speaker
Amanda Bligh has worked in the manufacturing software systems and costing space for over 15 years. In her current role as a Principal Scientist at Re:Build Manufacturing, she focuses on helping partner facilities connect data and model systems to support manufacturing related decision-making and quote creation.
Amanda completed her BS at the Massachusetts Institute of Technology in mechanical engineering and her MS and PhD at the University of Rhode Island in manufacturing and systems engineering, focusing her research on improving tools within the product development process and displaying sustainability metrics during the design process. She has taught Design for Manufacture both in professional settings and at the university level, and has a strong interest in engineering decision-making frameworks. From an early career stint at Hasbro, where she worked on its Nerf and SuperSoaker toy lines, Amanda received three patents on toy design. In her free time, Amanda enjoys mountain biking, drawing and reading.
All Politics is Local: Why You Should Care & How to Be Heard
9 December 2022 | 8:30 PM - 9:45 PM EST
Presented by Brooke Brod
MetaFilter is no stranger to politics. From posts to questions people bring up lots of different issues. Politics can be messy, but it's a lot easier than you think to have your voice heard. And your voice matters! In this quick workshop you'll learn about different ways to connect with your local/state/provincial/council government and craft an effective letter/testimonial that you can give at an upcoming public meeting.
Recording will be available to all ticketholders.
About the Speaker
Brooke has spent nearly 20 years working on political campaigns, non-profit advocacy work, and in local government. She's trained hundreds of people on community organizing skills, leadership development, advocacy, and electoral politics. She loves a good canvass and has considered public meetings legitimate "date nights" with her partner.
Moore v. Harper – The Case That Could Upend U.S. Redistricting
11 December 2022 | 12:00 PM - 12:30 PM EST
Presented by Maurreen Skowran
Checks and balances in the U.S. redistricting system are now being threatened by a novel legal theory. On Dec. 7, the Supreme Court hears oral arguments in Moore v. Harper, which features the independent state legislature theory. This theory argues that state legislatures have the sole state authority to determine federal election rules – without state court oversight.
Recording will be available to all ticketholders.
About the Speaker
Maurreen Skowran is a redistricting activist. She wrote a chapter on methods to evaluate redistricting plans, in the book Population Change and Public Policy. She served on the New Mexico First Redistricting Task Force in 2020 and 2022. Some of her ideas from that project were incorporated into law. Maurreen also co-founded Fair Albuquerque Redistricting. She has a degree in geography.
A Conversation about The Gamification of Everything with Adrian Hon
11 December 2022 | 1:00 PM - 2:00 PM EST
Discussion with Adrian Hon facilitated by Kaitlin Costello
Join Adrian Hon, CEO of Six to Start, and information science professor Kaitlin Costello for a discussion of Hon's 2022 book, You've Been Played: How Corporations, Governments, and Schools Use Games to Control Us All.
We'll cover gamification in everyday life, charismatic technologies, the role of surveillance in gamification, and whether and how we can create more ethical games.
Recording will be available to all ticketholders.
About the Speakers
Adrian Hon is the author of You've Been Played and A History of the Future in 100 Objects. Hon trained as a neuroscientist at the University of Cambridge and is now CEO at Six to Start, an award-winning games company and co-creators of "Zombies, Run!"
Kaitlin Costello is an information science professor at Rutgers University, where they conduct research and teach classes on health information behavior, surveillance, and critical data studies.
Let's Draw Together, MetaFilter!
11 December 2022 | 2:30 PM - 4:00 PM EST
Presented by Emily Weerts
Gather with your fellow Mefites to doodle and sketch some comics - no experience or artistic skill required! Facilitator and creative dabbler Emily Weerts (she/her), will guide the group in creative exercises inspired by Lynda Barry, Ivan Brunetti, MetaFilter culture, and more. Bring something to draw on and something to draw with.
Recording will be available to all ticketholders.
About the Facilitator
Emily Weerts (she/hers) is a facilitator and community builder based in Austin, TX. During the height of the COVID-19 pandemic, she started a weekly virtual hang-out to collaboratively complete all the activities in Lynda Barry's Making Comics. The group continues to meet regularly today. Among other things, Emily is a crafter & quilter, program coordinator, and gatherer of groups of interesting folks. She's okay at drawing.
More Upcoming Events
We've got a lineup of amazing speakers, with over 30 intriguing seminars, workshops and discussions between November and December. Here's a sneak preview:
Week 4 (Dec 12 - Dec 18)
It's MetaFilter Week! Meet the Steering Committee and the Global BIPOC Advisory Board, get to know jessamyn and the admin, discover the secret sauce in MetaFilter's approach to moderation, and participate in Metafilter Trivia Night! Along the way, learn more about internet communities and content moderation - and how technology is shaping the way we communicate and act collectively.
More details on speakers and presentation titles will be released soon. We also have many more events in the pipeline for January and February 2023 - watch this space for updates!
MetaFilter Trivia Night: Everything I Know I Learned on MetaFilter
14 December 2022 | 8:30 PM - 10:00 PM EST
Presented by jacquilynne
Join Jacquilynne for a virtual pub quiz featuring questions inspired by MetaFilter discussions. This is a general interest quiz, not a quiz about the site itself, so even non-Mefites are welcome to play along!
This event is free to join, though donations are welcome. Attendees can choose to participate or spectate. Participation will be open to the first 50 people/households joining the live session that want to play - all other attendees may spectate.
Recording will be available to all ticketholders.
About the Speaker
Jacquilynne is a member of the MetaFilter Steering Committee and she writes a lot of trivia questions.
The Digital Side of the Russian War in Ukraine
16 December 2022 | 2:00 PM - 3:00 PM EST
Presented by Vladyslav Alforov
The Russian aggression in Ukraine swiftly transformed Ukrainian social media and other digital platforms from mere spaces for public dialogue and information sharing into a political milieu for officials to create national unity, solidarity and fighting spirit. ??
However, wartime digital media communication has both positive and negative effects on the social mood across Ukraine. Since the warfare itself has evolved to a mind-boggling degree as well, the totality of technological changes and the unprecedented scope of their influence on communication, war and society in Ukraine and abroad call for a closer look at the recent developments. ??
Join Vladyslav Alforov, a Ukrainian journalist, as he explains how technology has impacted and mobilized communities and communication in wartime Ukraine.
Recording will be available to all ticketholders.
About the Speaker
Vlad Alforov is a journalist striving to broaden public awareness of international conflicts, human rights violations and corruption. Born and raised in Cherkasy, Ukraine, he is currently a second-year Erasmus Mundus masters student in Central and Eastern European, Russian and Eurasian studies at the University of Glasgow and University of Tartu in Estonia. He also holds a Bachelors in Journalism from the University of Oklahoma.
Want to stay updated on ticket deals and MetaFilter Events that interest you?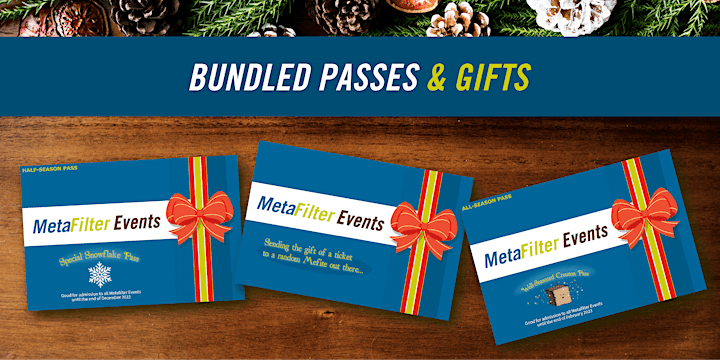 Give the gift of a MetaFilter Events pass or single-event ticket!
Besides single-session tickets, we're also offering the option of getting bundled passes. Join all the sessions and workshops you want with our Half-Season Pass (aka the Special Snowflake Pass) or All-Season Pass (aka the Well-Seasoned Crouton Pass). All available session recordings included.
AND! If you're a MeFite, you can sponsor tickets for other MeFites to the paid events. This is a great way to support events, speakers and themes you like while spreading some kindness and good vibes within our community.
To purchase gift cards and gift passes, head on here to our gift card store. That's also where you can sponsor tickets for other MeFites - we'll explain how it works there.
Bundled passes are also directly available from this Eventbrite page (without the fancy virtual gift-card wrapping and send-to-a-friend delivery). Just click on the red button that says "Get tickets".
FAQ
How do the events work?
After you register or purchase a ticket on Eventbrite, you will receive an email with a unique link and instructions to join the online event.
Will I be able to ask questions?
Yes! There will be time for Q&A for each session. Some sessions also feature even more interactivity, breakout rooms and focused attention from the speaker, depending on the format.
What ticket options do you have?
We're offering a mix of paid and free events, with options to buy bundled passes and gift cards. There is also an opportunity to sponsor tickets for other MeFites to the paid events.
Single-session tickets and bundled passes may be registered or purchased here on this Eventbrite page. (Simply click the red button that says "Get tickets"!)
Our gift store offers gift cards good for bundled pass redemption. You'll also be able to sponsor tickets for other MeFites through our gift store - check it out!
How can I access the recordings?
Most of our events will have recordings available a week after the event, exclusively for ticketholders. Ticketholders will automatically have access to recordings through their personal Eventbrite area, and will also be sent email notifications when the recordings are made available.
I'm not a MetaFilter member. Can I still attend these events?
YES! Our events are open to everyone. You don't have to be a MetaFilter member to participate! (Although, if you're not a MetaFilter member - what are you waiting for? Join us.)
What is MetaFilter?
MetaFilter is one of the longest-running online communities. More than a community weblog where anyone can contribute, it is also a place where you'll find some of the most interesting stuff on the internet. At MetaFilter, you can expect thoughtful and varied discussions.
Since 1999, we've been focused on fulfilling the web's potential to bring people together and create genuine, vibrant, good-hearted community spaces. With over 325,000 registered members from different countries, cultures, ages, incomes, backgrounds and identities, we're all here together learning from each other, trying to foster positive conversations, build community, and share all the good things the internet makes possible.
MetaFilter cares about encouraging safe, kind and civil discussion spaces no matter our size or scale, and our community's efforts are reinforced by MetaFilter's small team of paid professionals providing round-the-clock moderation and support.
If you're new to MetaFilter, check out our community and site at metafilter.com. You can read more about MetaFilter here, and join us here.