Description
Are We Supporting Male Victims?
Join us for a special presentation by Dr. Benjamin Roebuck, who teaches a course on Men as Victims in the graduate Victimology program at Algonquin College.
Men, Victimization and Resilience
Research on interpersonal violence tends to focus on the immediate and long-term negative impacts of victimization, challenges people experience within the criminal justice system, and the long road to recovery. Less research has explored the process of resilience as victims and survivors navigate the aftermath of violence and negotiate with those around them to achieve a sense of wellness. This presentation shares emerging findings from a Canadian study on resilience and victims of violence gathered from 457 online surveys and 70 qualitative interviews. The larger study included a sub-sample of 100 men reflecting on experiences of physical, sexual, or partner violence. Victims and survivors of violence were asked to share their experiences with the criminal justice system, victim service providers, and people in their social network, and specifically, what they found unhelpful or helpful following violence, how the experience has changed them, and what advice they may offer to other victims and survivors.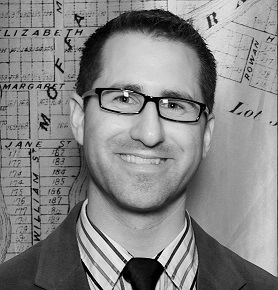 Biography
Dr. Benjamin Roebuck is a Professor of Victimology at Algonquin College where he coordinated the graduate certificate program for five years. Currently, Benjamin is the principal investigator for a Canada‐wide research project on resilience and victims of violence funded by the Social Sciences and Humanities Research Council of Canada (SSHRC). Benjamin's previous work has focused on youth homelessness, strength‐based interventions, and local adaptations of evidence‐based crime prevention programs. He serves as the Board President of Youth Now Canada supporting young people with complex needs in the areas of youth justice, housing, community support, and engagement in agriculture.