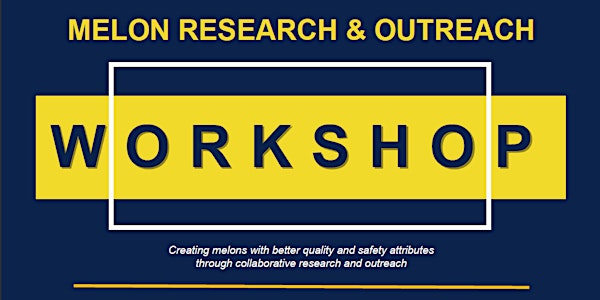 Melon Research & Outreach Workshop
FREE Workshop: Creating melons with better quality and safety attributes through collaborative research and outreach.
About this event
This event will be on July 21, 2022 from (9:00 AM - 5:00 PM PDT).
Hybrid: In-person (University of Arizona Main Campus) and online through Zoom (link will be provided in the future).
Event will include:
Laboratory Tours (In-person only)
Food Testing Services
Demonstrations and Hands-on Activities on Melon Safety
Discussion of Consumer Research
Discussion of Food Safety Research
Please register even if you would like to join part of the workshop.
(More information to be emailed at a future date)