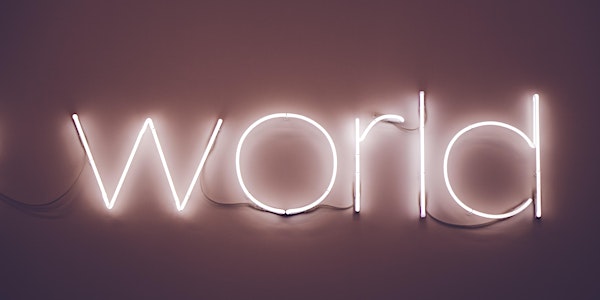 Meetup – Data Science: Customer Lifetime Value
Summary: Meet with experts in business analysis/data science and career development, learn customer lifetime value.
When and where
Location
California Institute of Advanced Management (CiAM) 1000 South Fremont Ave. Building A-10, 4th Floor Alhambra, CA 91803
About this event
Marketing & customer analytics have become increasingly important and popular in business. Keywords such as customer acquisition cost (CAC) and customer lifetime value (CLV/LTV) appear in nearly every job description of a role titled business analyst or data scientist. While most courses focus on the technical requirements such as machine learning or coding skills, few has devoted effort to teach an equally if not more important ability : business acumen.
Come and enjoy the meetup. You will get:
• The knowledge about customer lifetime value and how to analyze it.
• The opportunity to meet with senior business analysts/ data scientists in different industry and experts in career development.
• The firsthand experience sharing from our keynote speaker about their career life and insight of industry trends.
• Get advises in designing your data career from the professional career mentor.
• Drinking water, Soda, snacks and chips will be served.
• The parking voucher will be provided.
Introduction of Hosts
International Data Engineering and Science Association (IDEAS)
IDEAS is a nonprofit organization which offers practical resources to help members connect and collaborate. Our members are individuals and organizations that are enthusiastic about developing Data Science skills, and also eager to exchange knowledge with other Data Science experts. We bridge the gap between academia and the industry. We build a data engineering and science hub by providing robust resources and connecting real-world expertise together from business leaders, professionals, and promising students. Our vision is to foster the data engineering and data science ecosystems and broaden the adoption of their underlying technologies, thus accelerating the innovations data can bring to society. We empower and nurture community growth by offering online resources, conferences, latest industry trends and data related job opportunities.
California Institute of Advanced Management (CiAM)
The California Institute of Advanced Management (CiAM) is a nonprofit graduate university specializing in experiential learning and responsible management. Our Mission builds from the wisdom of Peter F. Drucker, the Father of Modern Management, to produce leaders who have a deep understanding of their management responsibilities to achieve personal and societal success. We do this by delivering experiential learning in both traditional classroom and virtual environments.Students who enroll at CiAM have the opportunity to work on 6 consulting projects with real businesses. With real-world business experience as our core, we provide students the opportunity to build a portfolio of business accomplishments. CiAM, a WASC accredited educational institution, offers a general MBA and MBA with concentrations in Business Analytics and Project Management.