Description
StartOut SF and Orrick, Herrington & Sutcliffe, LLP are proud to present Meet the Founders a panel of some of our community's most successful founders telling their story.
Members of the panel will discuss:
Their path to success, both the ups and the downs
How they built their company
Their greatest takeaways from their journey as an LGBT founder
Schedule:
6:00 - 7:00 PM - Check-In & Networking
7:00 - 8:00 PM - Small Group Q&A/workshop with panelists
8:00 - 9:00 PM - Networking & Goodbyes

Meet the Panel: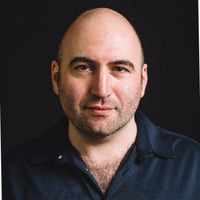 George Arison, Founder & Co-CEO, Shift
George Arison is the founder and Co-CEO of Shift, an online marketplace disrupting the $1.2T car industry by fundamentally transforming the experience of buying and selling a car. Previously, George co-founded Taxi Magic (acquired by Verifone), the first on-demand mobile transportation booking technology. George has taken his experience creating Taxi Magic and applied it to building a new company that seeks to change the future of car ownership. Prior to Shift, George also worked at Google and the Boston Consulting Group (BCG).
George, a Georgian immigrant, was the first student from the Soviet Union allowed to attend a private U.S. high school without a government sponsorship. He later graduated from Middlebury College in Vermont. George also pursued his other professional passion in politics, helping his native country of Georgia transition to a democracy. He co-founded Georgia's first-ever free market-focused think tank, Partnership for Social Initiatives (PSI) and authored the book, Democracy and Autocracy in Eurasia.
George lives in San Francisco with his husband Robert, and they are expecting "twiblings" with the help of two surrogates in September.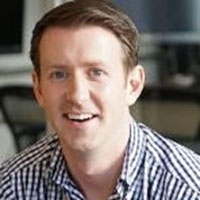 Matt MacInnis, Angel Investor
Matt was founder of Inkling, where he served as CEO for nine years. Inkling helps companies train large field workforces, counting McDonald's, Whole Foods, Caterpillar, Allstate, and dozens of other Fortune 500 companies among its customers. Matt stepped down as CEO in October 2018. As an active advisor and angel, he has invested in 25 companies, including Notion, Mixmax, Zenefits, and Collective Health. Matt, his husband and daughter live in San Francisco.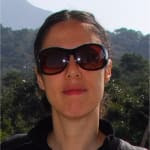 Limor Elbaz
Limor Elbaz is the founder and CEO of Peerlyst, a community of security professionals serving more than half a million security experts in 191 countries. She previously served as VP of corporate development at Imperva (NYSE: IMPV), a web security company, where she took a leadership role prior to the IPO and in the spinoff of Incapsula. She lead the expansion of Finjan, a web security company, from Israel to the U.S., and led the Malicious Code Research Center, where she also created key patents for the company (acquired by Trustwave). Limor founded Discretix Technologies (AKA Sansa Security) where she brought encryption to mass use by cellular phones, and the company was acquired by ARM for $70M.
And early on, ran the IT and security of Intel in Israel. Limor served for 6 years in an elite technological unit in the Israeli airforce. She now advises many security company, and serves as a mentor for Mach37 Cyber Accelerator, Girls who code and other initiatives helping younger women get into the security space. Limor is a lawyer in Israel and New York, an engineer and holds an MBA.
--
By taking part in this event you agree to StartOut's Privacy Policy.