Description
Did you know?


At Rhode Island School of Design, Brian Chesky met Joe Gebbia, who would eventually cofound Airbnb.
Designer co-founded companies exhibit funding success: 36% of top 25 funded startups are co-founded by designers.
Designer hiring sprees. Major corporations want more designers than ever. In the last two years alone big companies acquired more than 35 design agencies to hit their targets. Facebook, Google, and Amazon have hired 65 percent more designers in the past year.
Design is the secret sauce.
Design is moving from nice-to-have to need-to-have. The worlds of design and technology are merging together because of the growing impact of the user experience. Design is actually taking over Silicon Valley.

With our "Tech X Design, Possibility X Solution" keynote + panel, we'd like to announce the very exciting names we have lined up for the evening of 08/15.
Come learn from those badass tech designers who will share their insights on topics including Product Design, User Experience Design, Branding, Marketing, Design-driven Startups, Design Thinking, Design Trend in tech 2017 and more.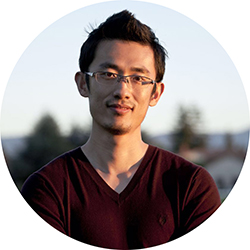 Gonglue, VP & Chief Designer at Rokid Robot
Chief Designer and Head of Product & Research Team at Rokid. Graduated from Harvard University. Had been design lead in Making & Science team at Google. In charge of the first AdWords mobile app's design, and one of the contributors of Google's design language Material Design. Had design and research experience in Google X, MIT Media Lab, Microsoft Research Asia. Had won iF design, Wall Street Journal Asia Innovation award, Zhenfund Business Competition Gold award, GoogleGDN Platinum award.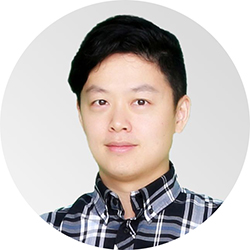 Bin, UX Design Lead at Huawei
Responsible for Huawei UX Design for more than 10 years. Engaged in visual interaction design, motion interaction design, the global design, and design management. Previously in charge of Huawei MATE series, P series UX designers, Huawei EMUI designers, and EMUI motion platform. He is committed to connecting domestic and Silicon Valley experience innovation, with the focus on UX forward innovation, full link experience design, the global design and design cooperation.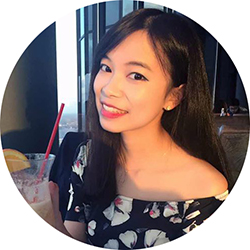 Vicky Gao, User Experience Design at Linkedin
Vicky Gao is a user experience designer at LinkedIn, focused on payment area for both consumer and enterprise products. She graduated from Georgia Tech with Master of Human Computer Interaction.
Kitty Yeung, UX Design & Outreach at Intel
A UX designer and engineer with a Ph.D. in Applied Physics, Harvard University and accomplishments in art and music. Her design experience spans device components, experimental instruments, consumer products, graphics, and fashion. She is especially interested in integrating science and technology with fine arts for consumer electronics, assisting human interactions and addressing user experience and daily needs.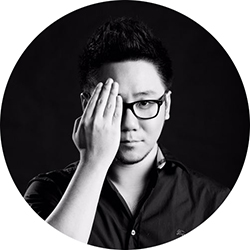 Lehu Zhang, Founder at Sans Design
After graduated from Rhode Island School of Design (RISD) in 2014, he joined tech company Prezi as a Brand/Web Design. In 2016, he started Sans Design, LLC which focuses on helping clients from worldwide to develop their brands through brand VI design, Packaging, Printing, Website and Mobile App UI/UX design. Sans Design's clients include tech companies like 36 Kr Space, Petuum, Trustlook, zGlue, Devicebook and companies from other industries. Lehu is also an art/design researcher focuses on how to position the Art and Design in the complicated business system and human society.
Agenda
6:00~6:30 PM Registration, Food & Drinks

6:30~8:00 PM Keynote: Tech X Design, Possibility X Solution

8:00~8:30 PM Q&A

8:30~9:00 PM After Event Networking
---
Get Your Annual Tickets &
Member Benefits:
Complimentary access to our full event schedule. Meetup & Demo Day 62 times per year)
Happy Hour, Foods & Drink

Featuring robotics, artificial intelligence, 3D printing, wearables, IoT, smart devices, and more.


Unite geeks, startups, investors, and executives to explore cross-border opportunities.
Local Industry's leading companies for keynotes, collaborations and business services
Upcoming Event Schedule:
09.07 Topic: The secret code of da Vinci Robotic Surgery, Wanxi Liu, Systems Analyst of Intuitive Surgical

09.26 Topic: ABB Ventures + Robotics, Grant Allen, Partner, ABB Venture, Scott Phoenix, CEO of Vicarious

10.02 Topic: Women in Tech, Rashmi Gopinath, Partner at Microsoft Ventures

10.26 Topic: From startup to corporate innovation: Designing and pivoting your go to market strategy to accelerate your success, Jonathan Grover, Innovation architect at Cisco

11.07 Topic: AI - From Technologies to Products "Xiaoya" Smart Speaker, Charles Fan, CTO, Cheetah Mobile

11.16 Topic: AI + IoT for Energy: Making the World a Greener Place with Verdigris, Mark Chung, Cofounder, CEO at Verdigris
Keep Updating and More...
Our Clients: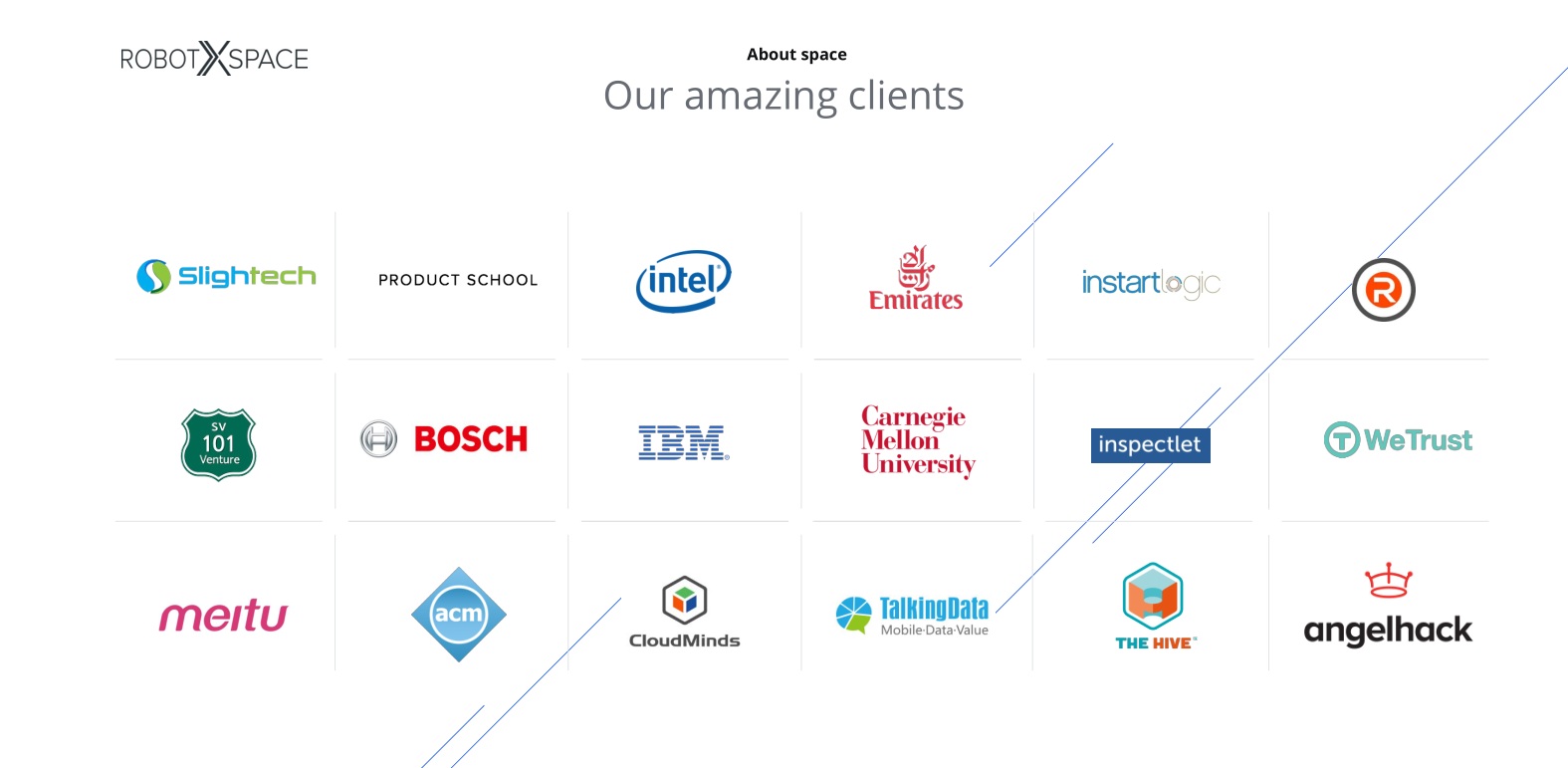 ---
More information: www.robotxspace.com
Questions may be directed to email at info@robotxspace.com