Description
Evolution is Revolution: From Growth Hacking to Growth Marketing Featuring Slack, AdRoll, Hired, BrightFunnel and YesGraph
With marketing departments predicted to spend more on technology than the CIO over the next 10 years, will this become the decade of the growth marketer? What skills are required to succeed in this brave new world? What software, tactics, and platforms should one implement? Our panel of growth marketing experts will address these questions and help make sense of the emerging growth technology landscape.
All sales are final. No refunds. Read our privacy policy here.
Speakers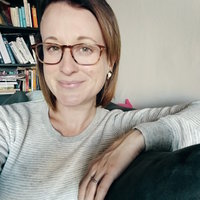 Kelly Watkins - Director of Product Marketing at Slack (@_kcwatkins)
Kelly the Director of Product Marketing at Slack. She previously led marketing at GitHub and Bugsnag, and has consulted on brand and marketing strategy for Intel, the Department of Defense, and the United Negro College Fund, among others. In her spare time, she writes CoffeeScript to relax, bakes bread, and raises a small human with her partner, Sachin.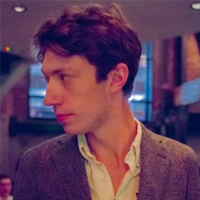 Peter Clark - Head of Growth Marketing at AdRoll (@plc)
Peter Clark is the Head of Growth Marketing at AdRoll and co-founder of the Y Combinator company, userfox, which was acquired by AdRoll in 2014. Peter's past experience encompasses a broad range of activities. He has interned for Michael Bastian, worked as a designer on WonderBra and Nike products, created a top 25 iPhone application, and has two patents relating to personalizing experiences based on user interactions. His biggest claim to fame, however, was being a zombie extra in the cult classic film, "Shaun of the Dead". Peter holds a degree in Computer Science and Industrial Design from Cambridge, UK.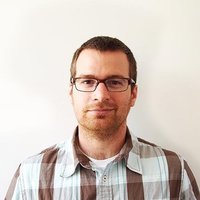 Ivan Kirigin - CEO and Founder of YesGraph, Former Head of Growth at Dropbox (@ikirigin)
Ivan Kirigin is the founder and CEO at YesGraph, a startup that helps products grow with a focus on social graph analysis. Ivan lead growth at Dropbox in the early days, helping the product 12X in 2 years. Previously, Ivan worked on Facebook's virtual currency and cofounded Tipjoy, a social micropayments system in YC W08.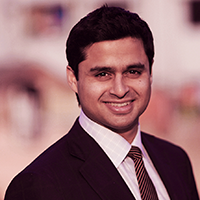 Nadim Hossain - CEO and Founder of BrightFunnel (@nadimhossain)
Nadim Hossain is the former CMO of PowerReviews, where he led marketing and sales development. He more than doubled the revenue, increased demand generation results by 10x, and paved the way to a $168M exit (Bazaarvoice – NASDAQ: BV). Previously, he was a product marketing executive at Salesforce and owned the SaaS P&L at McAfee. He is an alumnus of Amazon.com and Bain & Co. Nadim has written extensively about SaaS and marketing, including contributions to Forbes, Mashable and Venturebeat. He has a BA from Cornell and an MBA from Stanford.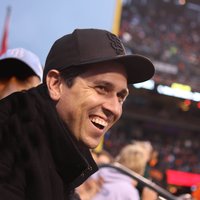 Zack Onisko - Vice President of Growth at Hired Inc. (@zack415)
Zack Onisko is Vice President of Growth at Hired Inc., a fast growing startup that is disrupting the traditional recruiting industry model through its marketplace that connects pre-vetted candidates and companies. Before joining Hired, Zack spent nearly 15 years growing three companies from infancy through successful acquisition.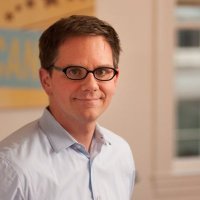 Moderator and Host:
Gregory Kennedy - Co-Founder, Uncharted Minds (@IamGkennedy)
Gregory Kennedy is the Co-Founder of the highly regarded Uncharted Minds Thought Leadership Series. The series has featured speakers from top Silicon Valley companies such as Airbnb, Lyft, Medium, PayPal, Coinbase, BoostVC, Misfit Wearables and more. Gregory is a sought after thought leader, speaker and author whose writing has been featured on The BBC, VentureBeat, YahooFinance, Entrepreneur.com, CMO.com, and Marketing Profs. A former creative director and user interface designer, he has held marketing roles at InMobi, TapSense, and AdRoll. Born in New York City, he now calls Berkeley, California his home.
Agenda:
6:00 p.m. to 7:00 p.m. Networking and refreshments
7:00 p.m. to 8:00 p.m. Panel discussion
8:00 p.m. to 9:00 p.m. Wrap up and meet the speakers
Venue Sponsor and Location:
General Assembly at 225 Bush St. in Downtown San Francisco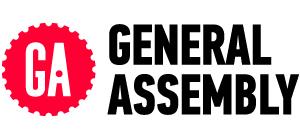 What People Say About Uncharted Minds
"Uncharted Minds is what this industry needs more of — a forum for open, honest discussion, with the risk of audience participation. Loved the hard questions, the real talk, and the opportunity to debate about these things that mean so much to all of us. If you get the chance to attend or even better, to join the panel, jump on it!"
– Panelist, Keenan Cummings, Airbnb
"The audience is great and the networking is fantastic. Uncharted Minds is valuable for anyone looking to broaden their digital horizons."
– Panelist, Marc Hauman, Lyft
"I've come away from each Uncharted Minds event with a greater understanding of the topics being discussed, thanks to the knowledgeable speakers and their unique perspectives. These events are a great way to quickly get up to speed on current topics and meet in a close setting with people who share the same interests."
– Volunteer, Phil Webster