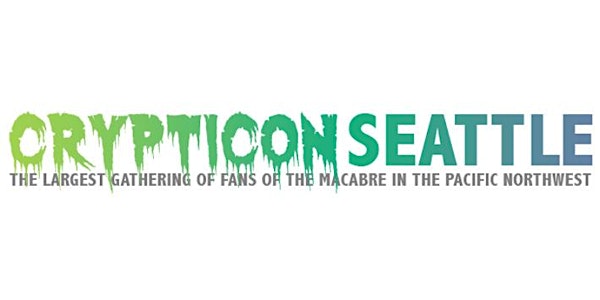 Meet Comics4Kids INC at CRYPTICON 2019 Seatac Washington
When and where
Location
DoubleTree by Hilton Hotel Seattle Airport 18740 International Boulevard Seattle, WA 98188
Description
Comics4kids, Inc. will give out free comics to the kids and talk all things comics with collectors, fans, producers, parents, teachers, dealers, celebrities, and general do-gooders!
Meet two of the many essential Women of Comics4Kids INC:
Volunteer Coordinator Extraordinaire Anne
First Vice President/Chief Executive Officer Spidey!
We will also accept donations!
Dealers and Collectors bring us your comics for tax relief!
Celebrities stop by and say Hello and register for our Comics4Kids INC. Public Service Commercials! We cannot film at the show due to contracts with promoter Troy, which we deeply respect!
Kids bring us your comic book reports in exchange for new free comics!!
Please note Crypticon admission fees are separate from the Comics4Kids INC. donation
Enjoy our 20% discount from CGC Grading fees when submitting books to be encapsulated! CGC Charter Member # 0063
SHOP Comics4Kids INC store located at: 743 Broadway Tacoma WA at the MIDDLE FLOOR MERCHANTS of Sandford & Son Antiques! Open Fridays, Saturdays, and Sundays noon-5pm!
Friday May 3rd, Saturday May 4th, and Sunday May 5th come in to the store and receive 25% off your entire purchase price! (Stack'em up! We have Posters, Pulps, Magazines, non sports trading card sets, action figures, portfolios, and Collector Comic Books 1939 to Present!)
Come say "Hi" to Tommy, Spidey, Dale, Anne, Mark, and Catherine!
Your purchases at the store will help us buy comics for the reading library and many more kid friendly comics to give away for free!! We are a volunteer staff!

Please be sure to visit Perry Plush on the web at Zanaducomics.com ! You'll be glad you did!
Comics4Kids INC is a Pacific Northwest-based comic book reading Library and National non-profit literacy organization that has IRS 501 (c) 3 tax exemption status. EIN 20-2882260

Comics4kids INC collects donated comic books and then screens them and distributes to children for free. This is part of our mission to improve literacy and encourage imagination through comics. This is made possible by fundraising and generous donations made by our supporters. All contributions are welcome and essential to advancing our efforts!
Assisted by Vice President Damien Moore, Sgt. At Arms Mason Knox, First Vice President & Chief Executive Officer Heidi Spidey, Volunteer Coordinator Extraordinaire Anne Myrick, Treasurer Deborah Petri, and Vice President Jerry Sims, President & Chairman of the Board Dale Moore rounds out the literacy champions who are also Overstreet's Comic Book Price Guide Advisors and industry luminaries with over 100 years' cumulative experience in the field, having been readers, collectors, writers, artists, consultants to film (Ixtlan Entertainment), publishers (Green Pirate Press), store owners and everything in-between including two years as Grading Department's Quality Control Expert at Comics Guaranty LLC (CGC)

Comics4Kids INC is a recipient of a 2018 Bob Clampett Humanitarian Award !! Congratulations to our fellow recipient FREDERICK JOSEPH of The BLACK PANTHER CHALLENGE!! Check out his latest project(s) at www.wehavestories.org

https://www.comic-con.org/awards/bob-clampett-humanitarian-award

W E C A N ' T D O I T A L O N E !

Comics4kids INC
(206) 327 7436
comics4kids@aim.com
www.comics4kidsinc.org
Crypticon Seattle is the largest convention of its type in the Pacific Northwest, and 2019 is our 12th year!
We anticipate 5000+ attendees for this year's 3-day event.
Our fans travel from the region extending from Vancouver, B.C. Canada to Eugene, OR and including Portland, OR and, of course, the greater Seattle, WA area.
Fans come to meet their favorite celebrities, and to watch the latest films – many making their premiere at Crypticon!
Fans also come to purchase gifts and collectibles, meet their favorite authors, dress up as their favorite characters, learn the latest makeup techniques, meet other fans, and enjoy macabre-themed party events.
Crypticon is the gathering of the true fan of creepy stuff in all its forms.
It's the place to be for every fan and brands familiar to our fans.
We really value the donations and other efforts provided to Comics4Kids INC supporting our Mission of promoting literacy and encouraging imagination! We are a 501 (c)(3) charity!
People who support Comics4Kids INC do so because they have a deep commitment to the human condition of collecting and the need to compellingly communicate the benefits of literacy and imagination! Donations are tax deductible to the fullest extent of the law!
So what does Comics4Kids INC do? Our mission is to promote literacy and encourage imagination! We have over 250,000 single issue Comic Book Reading Library dating 1882-2019 for onsite review in a secure, controlled setting. We encourage Stewardship of this wonderful hobby! We also tour the country giving away comics free at conventions and community events! We mail out these comics to families, educators, and crisis intervention groups totally free of charge as well!
Comics4Kids INC has a simple and at the same time expansive mission. What we know is we can foster public support for the goal of empowering children who live in inner city and rural communities with the knowledge, tools, and abilities found in the pages of the premiere illustrated literary medium that is Comic Books!
Strong anti-bullying and all-inclusive messages are found within the pages of Comic Books! We have proven repeatedly that you can change hearts and minds when you present the written word and picture stories in a balanced and thoughtful way!
Our challenge now and the reason we are asking for your donations is that we need to move into a new building! We have outgrown our space! Since 1996, we have given away more than Two Million Comic Books! In the last year alone, Comics4Kids INC direct programs and outreach efforts likely connected with upwards of 10,000 people!
We want to leverage the community to dramatically expand this outreach to take the message about imagination and creativity and their importance to every household!
Currently between static sites, we at Comics4Kids INC are endeavoring to inhabit a 25,000 + square foot building, to house the following:
Main Reading Room, a separate Special Collections Reading Room, an expanded Exhibition Gallery/Convention Hall, Film/Media Screening Auditorium, Seminar Room/Classrooms, Visiting Guest Studios, Salon/Foyer, Collections Archives, Printing Press, Long Term Collector/Institutional Archival Housing (Vault), and a convenient Student Lounge!
We want imagination and wonder in this decade to be like the Science Fiction boom in the 20's and 30's. We want an enterprise where our community finally recognizes and understands the potential and importance of this work.
This is a huge vision and I think some of the most important work of our time. Your support will enable this vision and help usher public support for our Comics4Kids INC
Comic Book Reading Library in the Northwest!
Are you interested in finding out more about our work, and how to donate a building, supplies, collectibles, or maybe even helping as a volunteer? Feel free to contact us at Comics4Kids INC = E-mail Comics4Kids@aim.com or call (206) 327 7436
Wanting to make a cash/card donation? You may do so via PayPal username Comics4Kids@aim.com, as well as through eBay Giving Works, Amazon Smile, Benevity, HumbleBundle, Patreon, or in person at any Alaska USA credit Union branch! We enjoy Legacy Gift and Annuity programs!
Thank You for your Commitment to the Future of Imagination!