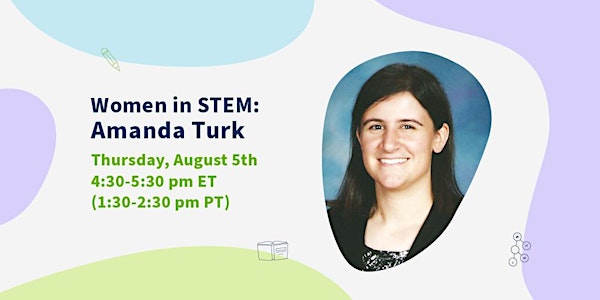 Meet Amanda Turk, Science Curriculum Developer at AoPS!
Come meet one of AoPS's very own curriculum developers, and get a sneak peek at Beast Academy Science!
About this event
Have you ever wondered how Beast Academy books are made? AoPS Academy is proud to host Beast Academy Science Product Director Amanda Turk for a live Q&A!
At this event, you'll get a sneak peek at the creative process behind an upcoming addition to the Beast Academy universe: Beast Academy Science! Learn how we design new characters and settings, how we take the guide and practice books from script to finished product, and more. 
We'll also hold a short Q&A, so feel free to bring any questions you have about working on the AoPS curriculum team or about the making of Beast Academy books. 
Meet Amanda Turk: 
Amanda is the Product Director behind Beast Academy Science. She holds both a B.A. in Physics Education and a B.S. in Mechanical Engineering from MIT. She worked as a mechanical design engineer before making the switch to education. As a teacher, she developed curricula for thirteen different STEM courses and launched multiple flagship programs, including an engineering academy and a Physics First initiative. 
She joined the AoPS curriculum team in 2019 as a physics curriculum developer. Amanda is passionate about empowering students to view the world through physics, learn from hands-on experiments, and eventually design cool things themselves!
A program of Art of Problem Solving, AoPS Academy brings the AoPS methodology to local campuses through small, interactive classrooms. Through 10 in-person learning centers and a virtual campus, AoPS Academy offers math and language arts courses for motivated students grades 2-12.