Description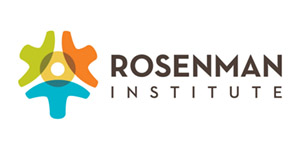 Every day, engineers integrate new technology into medical devices. But with the pace of advances in technology and discovery, the potential for devices now far outstrips the state of the art. It is essential for us to reimagine the possibilities. Where better to reimagine devices than the Rosenman Symposium, held at UCSF Mission Bay? Together, we can speed the development of exciting technologies to improve the lives of patients.
Check out the speaker lineup below!
---
Agenda
1:00 pm Registration
1:30 pm Welcome: Christine Winoto, Deputy Director, QB3; Director, Rosenman Institute
1:35 pm Brian Otis, CTO, Verily: "Smart Contact Lenses: Diabetes and Beyond"
1:55 pm Showcase: Rosenman Innovation Award Startups

2:00 pm Darrell Johnson, Vice President and General Manager for the Cardiac Rhythm and Heart Failure (CRHF) Connected Care business, Medtronic: "Is the Patient Ready for the Revolution?"
2:20 pm Showcase: Rosenman Innovation Award Startups
2:25 pm Break
2:50 pm Dr. Adam Gazzaley, UCSF, Akili Interactive & JAZZ Venture Partners: "Technology meets Neuroscience -- a Vision of the Future of Brain Health"
3:10 pm Showcase: Rosenman Innovation Award Startups
3:15 pm Bryan Larson, Vice President of Product Excellence, Stryker: "Not Invented Here"
3:35 pm Showcase: Rosenman Innovation Award Startups
3:40 pm Break
4:10 pm Showcase: Rosenman Innovation Award Startups
Presentation of the prizes sponsored by IO Life Sciences, Surpass, and Smith & Nephew
4:30 pm Panel Discussion: "Technology that Will Amaze Us in Coming Years"
Ron Leuty, San Francisco Business Times (moderator)
Darrell Johnson, Medtronic
Firat Yazicioglu, GlaxoSmithKline
Reza Zadno, Novartis Venture Fund
Hanson Gifford, The Foundry
5:30 pm Reception
---
About the Speakers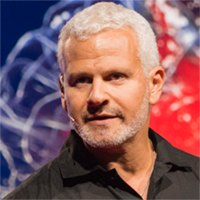 Adam Gazzaley, M.D., Ph.D. is Professor in Neurology, Physiology and Psychiatry at UC San Francisco, and the Founding Director of the Neuroscience Imaging Center, Neuroscape Lab and the Gazzaley Lab. His lab explores mechanisms of neuroplasticity and designs, develops and validates new technologies to optimize cognitive abilities via engagement with closed-loop systems using custom-designed video games, neurofeedback and transcranial electrical stimulation. Dr. Gazzaley is also co-founder and Chief Science Advisor of Akili Interactive, a company developing therapeutic video games and Chief Scientist of JAZZ Venture Partners, a venture capital firm investing in experiential technology to improve human performance. He has filed multiple patents based on his research, authored over 100 scientific articles, and delivered over 450 invited presentations around the world. Dr. Gazzaley has received many awards and honors, most recently the 2015 Society for Neuroscience – Science Educator Award.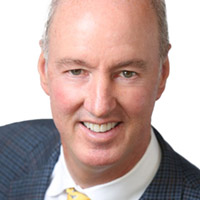 Since 1998, Hanson Gifford has been a Managing Member of The Foundry, LLC. The Foundry has created Evalve (acquired by Abbott Labs), Concentric Medical (acquired by Stryker), Emphasys Medical, First to File, Satiety, Xtent, Cierra Medical, Ardian (acquired by Medtronic), Cabochon (acquired by Ulthera/Merz), Miramar Labs, Twelve, Holaira, Cotera, and Fire1. Mr. Gifford is also a founder of ForSight Labs, an ophthalmic device incubator which has started six companies. Prior to The Foundry, Mr. Gifford was VP of Research and Development at Heartport, Inc. Mr. Gifford is an inventor on over 225 issued U.S. patents. He has a B.S. in mechanical engineering from Cornell University.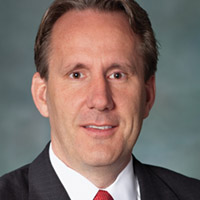 Darrell Johnson joined Medtronic in 2007 and serves as Vice President and General Manager for the Cardiac Rhythm and Heart Failure (CRHF) Connected Care business. Darrell has built an expertise in working within the medical device industry, identifying how wireless technologies and data systems may be applied to improve patient outcomes, decrease healthcare utilization costs, and increase provider care delivery efficiencies. His passion centers on not simply bringing technologies to market, but the successful implementation and utilization of these technologies within the entire healthcare system, including patients.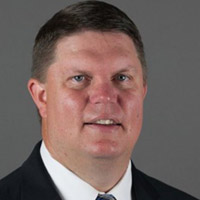 Bryan Larson joined Stryker in 1997 and currently serves as the Vice President of Product Excellence at the Endoscopy Division, located in the Silicon Valley. Bryan has a strong passion for technology, people and teams. Through experiences in manufacturing engineering, operations management, R&D, quality and regulatory Bryan has built an expertise in solving tough user needs by driving innovation from numerous sources and industries into the medical device arena. He received his BS in Engineering Science from Montana Tech and MBA from Santa Clara University.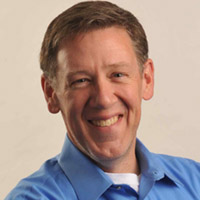 Ron Leuty has been a reporter or editor for more than 25 years, including editor of two startup business journals and business editor of the Prague Post in the Czech Republic. He has covered biotech for the San Francisco Business Times for nine years. He also has covered banking, manufacturing, law and sports business.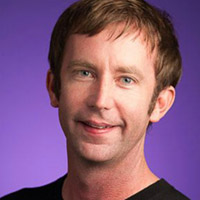 Brian Otis, PhD is a CTO at Verily Life Sciences and a Research Associate Professor at the University of Washington, Seattle. He received a B.S. in electrical engineering from the University of Washington, Seattle, and a M.S. and Ph.D. degree in electrical engineering from the University of California, Berkeley. He joined the faculty of the University in 2005 where he founded a chip design research lab that develops tiny, low power wireless chips for a variety of applications (neural recording, implantable devices, wearable onbody wireless sensors, environmental monitoring, etc). He has previously held positions at Intel Corporation and Agilent Technologies and has been with Google Inc since 2012. He was a founder of Google [x]'s smart contact lens project and leads the medical device efforts at Verily Life Sciences. He has served as a member of the Technical Program Committee of the International SolidState Circuits Conference (ISSCC) and Associate Editor of the Journal of Solid State Circuits (JSSC). His research interests include low power SoC design, exploring limitations of power and size of wireless systems, and the realization of novel biomedical devices.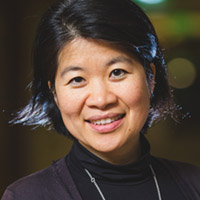 Christine Winoto is the Deputy Director at QB3. She manages QB3's international programs, the JPMorgan Chase program, the Rosenman Institute and QB3 operations. Before joining QB3, she developed marketing strategy and analyzed performance for Kaiser Permanente, and managed business development and business analysis at Genencor. In addition to consulting for startups and venture capital, she has also held R&D and operations positions in medical device companies including Physiometrix (IPO, then acquired by Hospira), Cardiovasc and Heartport. Christine holds an MBA from Erasmus University in the Netherlands and a BS from the University of Wisconsin, Madison.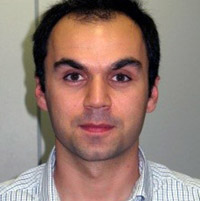 Firat Yazicioglu, PhD, is the head of Neuromodulation Devices at GSK Bioelectronics R&D and responsible for the development of implantable devices and creation of new technologies for implantable devices. He received his PhD degree from KU Leuven in Belgium and worked 13 years at imec, a Belgian technology research institute, where he led the research on biomedical circuits and systems for wearable and implantable applications. He has developed technologies for several biomedical devices including wireless cardiac monitoring patches, wearable EEG recording headsets, and implantable neural probes for high density recording of neural activity.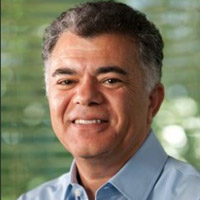 Reza Zadno, PhD is an Innovation Advisor to Novartis Venture Fund (NVF) located in San Francisco, CA, USA. Reza is a serial entrepreneur focused on sourcing new investments particularly in the area of medical devices. Reza was the founder, President and CEO of Visiogen (a former NVF-portfolio company acquired by Abbott-Medical Optics) and co-founder of PercuSurge (acquired by Medtronic). Reza is also currently Executive in Residence at InterWest Partners. Prior to joining InterWest in 2012, Reza was a Venture Partner at New Leaf Venture Partners and, previously, an Entrepreneur in Residence at Three Arch Partners. Earlier in his career, he was with Cardiac Pathways (acquired by Boston Scientific) and with Raychem Corporation, now Tyco. Reza holds a Ph.D. from Ecole des Mines de Paris and has filed more than 100 U.S. patents. He serves on the boards of the following non-NVF companies, Carbylan, Gobiquity, Invuity, On Demand Therapeutics and Oraya Therapeutics.