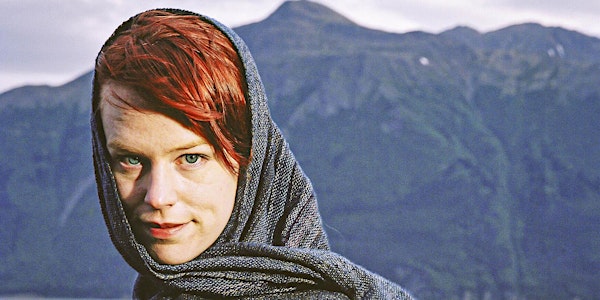 ME/CFS Benefit Concert with Marian Call
Doors 7pm // Show 8pm // All Ages // Price $20
When and where
Date and time
Saturday, October 5, 2019 · 8 - 11:30pm PDT.
Location
The Mystic Theatre 23 Petaluma Blvd. N. Petaluma, CA 94952
About this event
Concert
An Evening with Marian Call. Singer-songwriter Marian Call makes her home in Juneau, Alaska. She has released ten albums since 2007 and her concerts have been well-received on tours in all fifty United States, Canada, Europe, and the UK. Marian's extensive vocal range beautifully compliments the poetry of her lyrics. Call's sound is soulful, honest, and clever, by turns humorous and heartbreaking. Her style, aptly described as "acoustic joy jazz" by her fans, pairs folk and rock with classical and gospel influences. The result is an eclectic, warm, wonderfully listenable repertoire bound together by powerful songwriting and personality. Call cites among her influences Joni Mitchell, They Might Be Giants, and Dr. Seuss; her work evokes comparisons to contemporary artists Regina Spektor and Ingrid Michaelson. Call's songs are funny and light on their feet one moment, tragic and powerfully honest the next, and deeply grounded in the human experience. Marian Call's double album, Something Fierce and her newest album, Standing Stones, is available at mariancall.com, as well as on iTunes, Spotify, Amazon, bandcamp.com and wherever digital music is sold.
ME/CFS Benefit/Awareness Concert
Doors 7 PM/Show 8 PM
Price $20
ME/CFS (myalgic encephalomyelitis/chronic fatigue syndrome) steals lives. Healthy, productive people can be left severely and permanently disabled after a simple viral infection. In the US, 2 million people of all ages are stricken with this disease including children and teenagers. ME/CFS affects nearly every system in the body. Often patients cannot do normal everyday tasks, walk, exercise, and in severe cases, patients become permanently bedridden and wheelchair bound. With no treatment or cure in sight, young people are resorting to suicide. Since there is no "big pharma" interest and almost no government funding, there is little monetary research support. Despite the large number of patients suffering from ME/CFS in our country, there is a serious lack of public awareness.
Our hope is that the ME/CFS benefit concert with Marian Call will entertain but also inform people and raise awareness for this devastating and neglected disease. In addition to the concert, brief talks will be given by speakers from three highly-regarded national ME/CFS organizations: Bateman Horne Center, Solve ME/CFS Initiative and Open Medicine Foundation. We hope that you will join us in the fight for ME/CFS patients.
Photo used by permission of Brian Adams baphotos.com
http://batemanhornecenter.org
https://facebook.com/SolveMECFSinitiative/
https://www.facebook.com/OpenMedicineFoundation