Description
Profs At The Pub, An Engaging, Free Speaker Series Featuring UCSB Professors At Santa Barbara's Favorite Watering Holes.


The Why, Where and How of Long Term Ecological Research
Frank W. Davis PhD
Much environmental change can only be detected and understood through studies lasting many decades, whereas most research projects last less that 4 years. Long term ecological research is more important now then ever. I will describe a unique network of sites conducting long term studies - the Long Term Ecological Research (LTER) Network - and introduce the recently launched National Ecological Observatory Network (NEON). This will be a quick tour of memorable places, fascinating experiments, and ecological surprises.
Night Lizard
607 State St., Santa Barbara, CA 93101
Tuesday, May 21, 2019
6:00 - 7:30 p.m., The program will begin at approximately 6:20 p.m.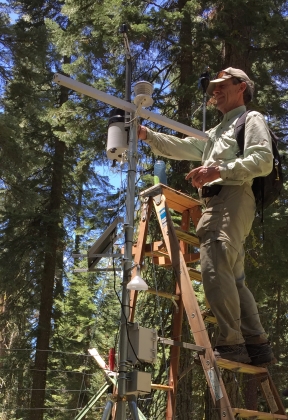 Frank W. Davis
Frank is a Distinguished Professor at UCSB's Bren School of Environmental Science and Management. In addition to teaching landscape ecology and conservation planning at the Bren School, Frank directs the La Kretz Research Center at UCSB's Sedgwick Reserve and is Executive Director of the National Communications Office of the U.S. Long Term Ecological Research Network. His research focuses on the ecology and conservation of California species and ecosystems, oak population biology, and the ecological consequences of climate change. A Fellow of the American Association for the Advancement of Science and of the Ecological Society of America, Frank received his PhD in Geography and Environmental Engineering from The Johns Hopkins University and his BA in Biology from Williams College.
Media Sponsor