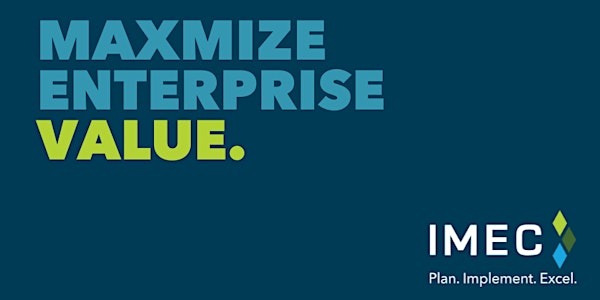 MAXMIZE ENTERPRISE VALUE: Implementing Business Transition Planning
Learn how implementing business transitioning planning into your business strategy can help maximize wealth.
About this event
Business Transition planning is the conscious effort to maximize enterprise value while enabling the conversion of that ownership into personal financial freedom and peace of mind. We will discuss the process, considerations and risk management used to ensure that you are prepared to to win!
Discover about the business transition options available to you
Learn how to integrate a business transition with your business strategy
Understand how to developing a plan to maximize wealth