"Maximizing Your Uniqueness"- Adonis Lenzy speaks at NASP August Luncheon
Description
Join Nashville Association of Sales Professionals, Friday, August 12 at Maggiano's on West End Ave for fruitful networking, delicous italian food and the wisdom of our guest speaker, Adonis Lenzy, as he presents "MAXIMIZING YOUR UNIQUENESS".
Being your BEST by staying in your lane
Living out your core values in a competitive market
Personal commitment beyond the sale
Overcoming integrity conflict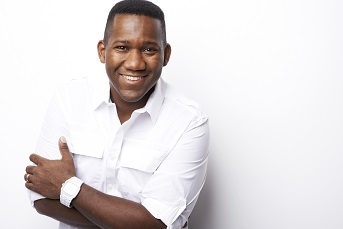 ADONIS LENZY is an author, speaker, and pastor who enjoys speaking to people from all walks and stages of life, inspiring them to live the life they have imagined by passionately pursuing their dreams.
He has developed a unique style of communicating in creative, illustrative and humorous ways to his audiences. With ingenuity he crosses all ethnic, denominational and cultural barriers. Whether speaking at conferences, organizations, churches, or to your staff, his message will no doubt inspire, motivate, and equip for next level living.
His wife, Heather, is a forensic DNA scientist. Together they have two beautiful children and reside in Nashville, Tennessee. You can learn more at www.adonislenzy.com.

---
NASP (Nashville Association of Sales Professionals) is a non-profit, professional organization that provides a positive forum for skill enhancement, training and networking for career sales people.
Every second Friday of each month from 11:30 am to 1:00 pm we enjoy lunch at Maggiano's Restaurant in Nashville, TN and hear expert presentations from outstanding motivational and sales training speakers. Our presenters are professionals from the industry whose experience and knowledge speak to the very heart of our profession and show us what it takes to be the VERY BEST at what we do for a living.

To learn more and join, please contact our VP of Membership, George Zubulake at george@promosbygeorge or 615-944-4626.