Description
There are many concerns a startup must deal with when starting on a business venture, but among the most important of those concerns are issues relating to intellectual property. In many circumstances, failure to identify and take steps to protect the business's intellectual property can make or break a company. While trade secrets represent one important form of intellectual property that can give a startup an advantage over its competition, it is often overlooked and can be lost by accident or by misappropriation. This clinic will help startups identify and protect its trade secret information. Emily Miao will discuss practical strategies that startups can implement to protect its trade secrets as well as provide an overview of key provisions in sample confidentiality and non-compete agreements.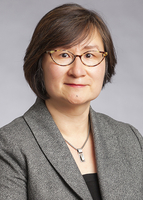 Emily Miao, Ph.D. is a partner with McDonnell Boehnen Hulbert & Berghoff LLP. Dr. Miao has over 20 years of experience in all aspects of intellectual property practice including patent, trademark, and copyright procurement; portfolio management; client counseling on validity, infringement, freedom-to-operate (FTO), due diligence reviews, and patent strategy matters; and licensing/secrecy agreements. She represents large and small companies as well as universities, and is particularly experienced in representing startups in prosecution, counseling, and licensing.
Dr. Miao is a CIM mentor and a mentor for SmartHealth Activator, an incubator supporting and promoting startups in North Chicago. As a mentor, she frequently works with businesses on intellectual property matters including patent licensing, research agreements, patent protection, and trade secret protection. She is also actively involved in Women in Bio (WIB), a national organization committed to promoting careers, leadership, and entrepreneurship for women in the life sciences. She also serves on the WIB Chicago Chapter Board of Directors.