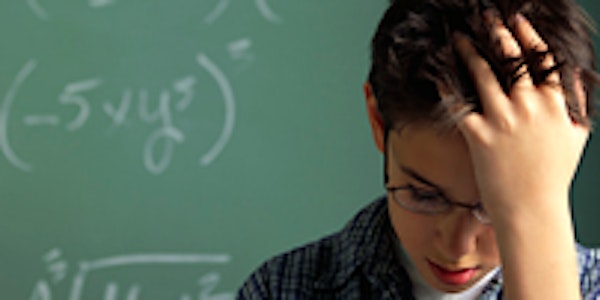 MATH LEARNING DIFFICULTIES AND STRATEGIES
Location
Wayland Baptist University
95-1091 Ainamakua Drive
PO Box 893670
Mililani, HI 96789
Description
Math difficulties range in severity/topic areas. Math difficulties may be further complicated by co-existing difficulties in language comprehension, affecting student ability to effectively manage word problems. In this workshop, classroom teachers, tutors and homeschool parents of children in grades 3-12 will learn strategies to help remedy some of the common math difficulties their students encounter.
Some of the most common math difficulties:
telling time; using devices (e.g. a ruler, a protractor, etc.) for measuring; basic numeracy

math operations (subtraction, multiplication and division, and their algorithms)

fractions, place value, integers, percent, and algebraic expressions
Workshop participants will understand:
critical math skills that are typically achieved during childhood

brain function and specific cognitive areas as they pertain to math learning

concepts such as visual spatial perception, working memory, processing speed, fluid reasoning
Workshop participants will also:
use manipulatives to practice application of strategies to help students

explore iPad apps that support student acquisition of math skill
Each workshop participant will receive some manipulatives to take with you and use in helping students with math learning difficulties.
Workshop Facilitator: Eryle Okamura, B.S. Visual Science, O.D., M. Ed. has been in private practice as an optometrist since 1985. He also received specialized multisensory math training through the University of California at Berkeley and with Ron Yoshimoto, M.S.W., Fellow/AOGPE. Dr. Okamura received his Master's in Education degree in Mathematics: Curriculum and Instruction, and has been teaching students with learning differences since 2010. He practices alongside his wife, Susan Okamura, a Certified Orton-Gillingham practitioner and a speech-language pathologist who owns Bridge the Gap academic services.
FAQs
Do you accept school Purchase Orders (PO)?
Yes, school Purchase Orders are accepted.
Email PO to: info.HI@DyslexiaIDA.org
Mail PO to: HIDA - PO Box 893670 - Mililani, HI 96789-0670
Are scholarships available to help teachers and tutors defray the cost of the registration fee?
A limited number of partial scholarships for teachers and tutors are available. To apply, click on the following link:
What is HIDA's workshop cancellation policy?
HIDA reserves the right to cancel the workshop due to insufficient number of participants. HIDA will refund the full registration fee paid.
What is HIDA's workshop withdrawal policy?
HIDA will refund the registration fee paid less a $15 processing fee to those who voluntarily withdraw up to 7 days prior to the date of the workshop.
What are my parking options?
Free parking is available in the lot in front of Wayland Baptist University. Alternate on-street parking as available.