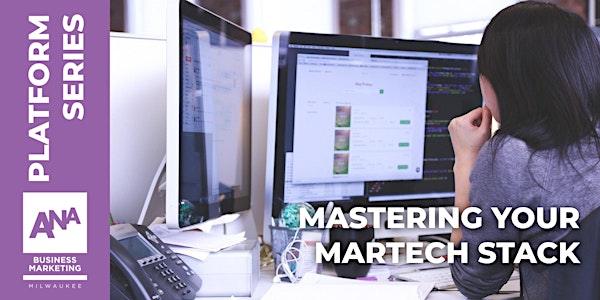 Mastering Your Marketing Tech Stack
Join ANA MKE and WI's Marketo User Group for a virtual (BYO) lunch 'n learn on MarTech Stacks. Wishlists, compromises & lessons to learn!
About this event
Are you considering additions to your current Marketing Technology stack*? Trying to optimize the tools and technology you already have?
Join us on Thursday, June 18th as ANA MKE partners with WI's Marketo User Group for an interactive, virtual event on this critical topic for every marketing organization.
Local practitioners will share their lessons learned in managing fast-moving platform changes and keeping pace with increasingly complex campaigns.
During this virtual lunch-time event, you'll hear firsthand about how they manage trade-offs or advise on changes, and what is on their wish list. They'll also provide advice on navigating the technology selection process. Examples will include Marketo and non-Marketo tools, and the practical tips/tricks offered from these users will apply across any stack*.
Our panel of speakers includes:
Tucker Allen - Marketing Operations Manager, Kerry
Alan Bradford - Senior Marketing Automation Specialist, INTL FC Stone
Patrick Smith - Owner, Principal Consultant at DMC Consulting, LLC
When: Thursday June 18th, 12- 1 PM Central
Where: Zoom! Links will be provided to all registrants.