Sales Have Ended
Ticket sales have ended
Ticket sales are now closed, but some spaces may be available. Please contact Andrew Darlow for more information at 732-742-0123 or by sending an email to adarlow@gmail.com.
Sales Have Ended
Ticket sales have ended
Ticket sales are now closed, but some spaces may be available. Please contact Andrew Darlow for more information at 732-742-0123 or by sending an email to adarlow@gmail.com.
Description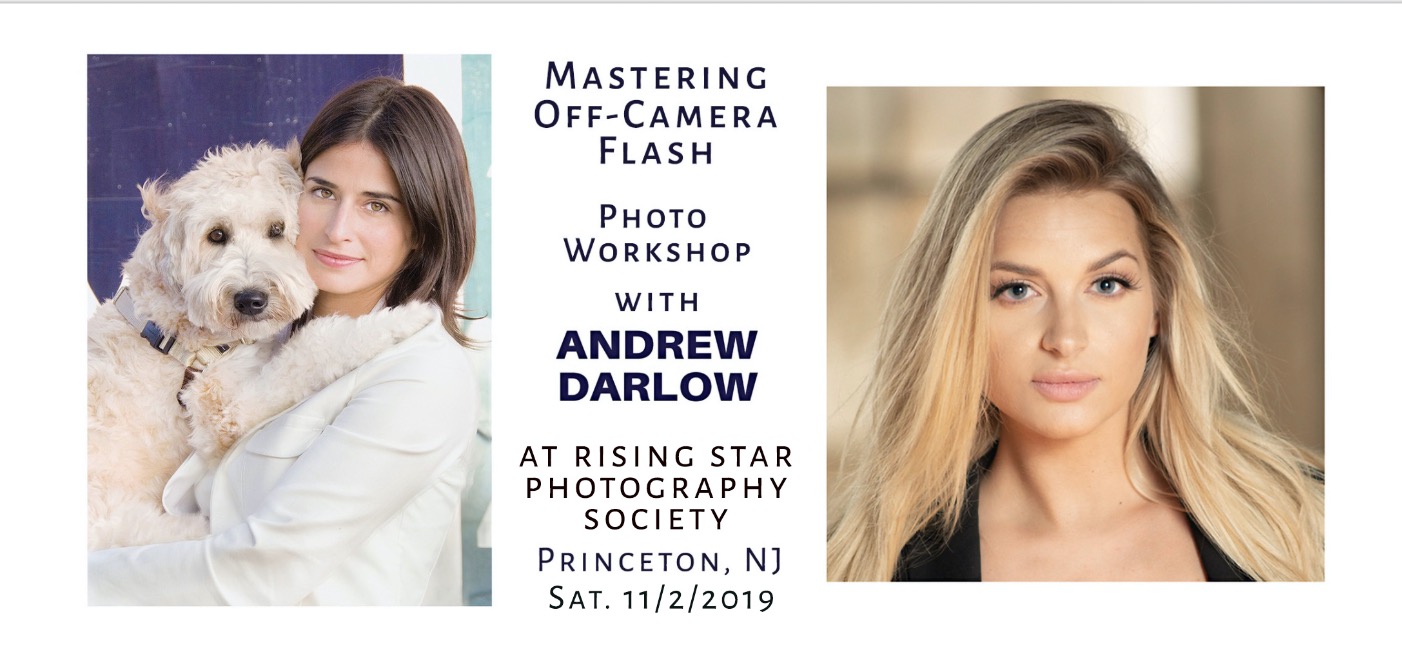 (PLEASE NOTE: This workshop has been rescheduled to 11/2/2019)

A portable flash and wireless trigger system is a powerful way to help create stunning portraits of people, pets, still life scenes, flowers, product photography for sites like Ebay, ads/brochures, and much more! But using flash units on or off-camera can be confusing, so many people avoid it completely. In this five hour workshop, award-winning author and photographer Andrew Darlow will simplify the process and help you start using portable flash units like a pro with your Mirrorless or Digital SLR camera. THIS IS NOT A CLASS FILLED WITH THEORY! You will leave at the end of the day with photos captured during the day, and knowing exactly what's necessary to take Pro-level photographs with your gear.


WHO THIS WORKSHOP IS FOR
This workshop is designed for anyone who has a passion for photography and wants to improve their photography skills (especially when using off-camera flash, but you will learn much more). The workshop will be especially valuable for those who volunteer at shelters where animals are looking to be adopted because the lighting in those locations is usually not very good for portraits. It's also ideal for anyone who would like to start a business taking portraits or head shots of people or pets. It's also perfect for photography teachers who would like to find affordable but high quality equipment to use in their classrooms and to suggest to their students. And of course, it's a great workshop for anyone with family members (human and/or pets) who wants to capture images any time with simple, affordable (but powerful) lighting tools.
Please note: A number of flash units and a few cameras will be available for you to borrow during the workshop if you currently don't own a DSLR or Mirrorless camera, or if the flash you bring is not working properly for some reason.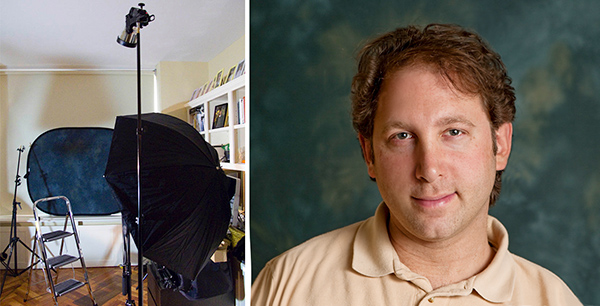 (above) This is an example of how I often like to teach: I will show a lighting setup followed by the results (either as part of my presentation, or via a live demo). But I plan to stay behind the camera during this workshop! (Unlike in this 2009 portrait of me by my friend Paul K.)....Wish I could get some of that hair back! :)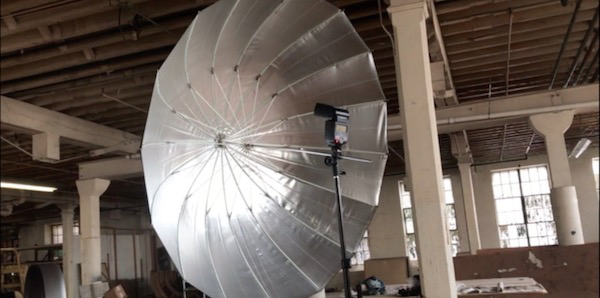 (above) This is a still frame from a video from a model photo shoot I did with one light, an inexpensive but powerful shoe-mount flash, and a Westcott brand umbrella. Two of the images I captured during the photo shoot with this setup can be seen below. (Model: Mia Russo)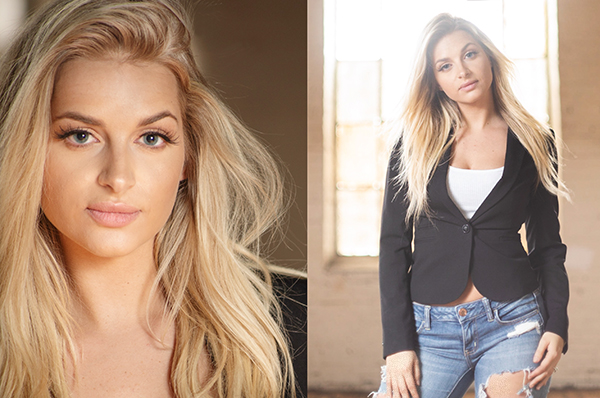 In this workshop, you will learn what camera/flash settings I used for the above photos (ISO, shutter speed, aperture, flash power level, etc.), what transmitter I used on my camera to allow me to take the photos wirelessly, what batteries I used in the flash to allow me to take hundreds of photos with only a slight delay between shots, what lenses I used, what light stand I chose, and what umbrella I paired with the flash. CLICK HERE to view a 20 second video from the session. photos © Andrew Darlow
ITINERARY

During the morning session (10:30AM-1:00PM), Andrew will cover these and other topics:
- An overview of good quality portable flash units priced from $30-500;
- How to set up virtually any DSLR or Mirrorless camera in Manual mode so that they are ready to be used quickly and reliably with a portable flash unit;
- Techniques for using umbrellas, reflectors, light stands and photo clamps effectively;
- Inexpensive commercially-available lighting products that can dramatically improve your photography;
- Color management, and how to use color targets and gray cards to improve color accuracy;
- A demonstration of some simple DIY (Do it Yourself) reflectors; and
- Recommended batteries and chargers that will save you money while reducing wait times between flashes.
LUNCH BREAK (on your own in the studio or outside) from 1:00-2:00PM
During the afternoon session (2:00-4:30PM), Andrew will cover these and other topics:
- Recommended storage containers for your lighting gear (you will receive one as part of the class);
- Hands-on shooting at multiple sets with multiple lighting setups;
- How to easily add another flash to your scene; and
- Mixed lighting demonstration (flash plus LED or other continuous lighting)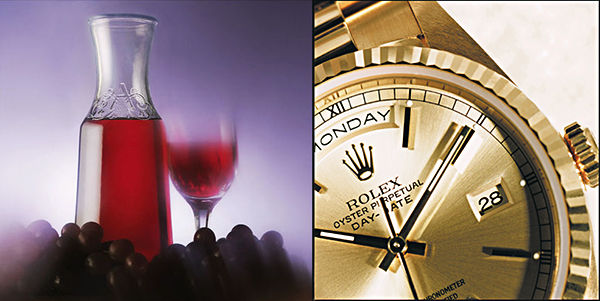 (above) I will also cover techniques for still-life photography. I got my start as a working professional photographer primarily doing product photography, including some amazing watches (unfortunately, I had to give them all back!). I'm proud to say that the image of the grapes and "wine" (actually it's grape juice) won an honorable mention award from View Camera Magazine. photos © Andrew Darlow

Prior to the workshop, all those who register in advance will receive a list of suggested products and links to where the items can be purchased affordably. For example, Andrew will suggest a high quality portable flash, wireless trigger system and photo umbrella with a combined price tag of just about $100.
WHAT YOU WILL RECEIVE AT THE WORKSHOP

All attendees will receive the following items:
• A signed copy of Andrew Darlow's award-winning 200 page photo tips book: Focus & Filter (published by Ulysses Press). It will be used extensively during the workshop (many lighting topics and products are covered in the book);
• Three-ring course binder with step-by-step instructions on many of the topics that will be covered;
• Calibration print to help you match your monitors to your printer or photo lab;
• Access to a special online page with links and resources discussed during the workshop; and
• A heavy-duty plastic storage container for your batteries, chargers, accessories (and possibly a flash, depending on the size of your flash unit). Shown above is the exact container with two examples of how gear can be stored inside them (with or without the small yellow bins that come with each container).
WHAT TO BRING (OPTIONAL)
I highly recommend bringing a DSLR or Mirorless camera, one or two portable flash units (optional), a set of freshly charged batteries for the flash unit(s), and a transmitter for your flash (optional). Additional information will be sent to those who register, and there will be transmitters/receivers (for wireless flash photography) available for a wide range of different cameras.
----------------
Testimonials from some similar workshops with Andrew Darlow
"Absolutely loved this course. After I completed it, I entered a photo contest and my cat's photo won. He was featured at the cover photo for Friends of Wayne Animals 2014 calendar. I was then asked to volunteer to take photos of kittens, which got homes immediately because of them! The class will change your life if you love animals, and I highly recommend it." -Vickie S

"I attended Andrew Darlow's workshop on pet photography. Andrew was very easygoing, easy to follow and well organized. The hands-on part of the workshop was especially helpful and gave me a chance to explore some of the things Andrew taught. I think the workshop is worth attending for anyone, whether beginner to more advanced - there is always more to learn. Andrew has a relaxed yet passionate teaching style, and you will walk away having learned a lot from this workshop!" -SteveNY

"Andrew taught the class so that photographers of all skill levels could benefit from it. We were also provided take home materials that I found very useful - cheat sheets for various lighting scenarios, detailed class notes and a link to low cost materials we could purchase to set up our small portable pet photography "studio". After taking the class I was able to purchase an affordable backdrop and wireless trigger system for my camera which allows me to take pet photos that look like professional studio portraits. A lot of the information learned in the class would also be applicable for people who want to also do studio type portraits of children or other subjects, not just pets." -LaniB

"In nearly forty years of taking numerous photo classes and workshops this was definitely one of the best. Andrew's vast knowledge and natural ability to impart his wisdom was excellent…The topics covered exceeded my expectations and I learned more than I imagined I could in such a short period of time." -Heidi S., West Orange, NJ
Testimonials (Andrew's book, Focus & Filter)
"One of the hardest things to teach with photography, especially when you are deeply knowledgeable, is keeping it simple for others. Andrew does a fantastic job with Focus and Filter covering an amazing range of what can be complex subjects, and keeping it clearly explained. His writing style is concise and conversational, which always makes learning easier. And some of the tips are just gems and extremely useful." Jack Reznicki, professional photographer and author, www.photojack.com
"After 27 years as a professional photographer, I've seen a lot of how-to photo books and articles. But I've never seen a book quite like this. It's like an emergency manual for DIY weekend projects, filled with useful photos and helpful tips like how to easily modify your lighting with reflectors and how to choose the right portable flash unit. It will stay in my collection for many years to come." - Ron Wyatt, Photo Workshop Leader & Two-Time Olympic Games Photographer, www.ronwyattphotos.com
----------------

photo of Andrew Darlow at a solo photography exhibition of his work - Photo credit: Jim Roselli
Andrew Darlow - BIO
Andrew Darlow is photographer, writer and digital imaging consultant. He is the former Editorial Director of Digital Imaging Techniques Magazine, and the current editor of ImagingBuffet.com, an online imaging magazine. His photographic work has been published internationally and featured in numerous magazines and websites, including Photo District News, Popular Photography and Rangefinder magazine. His book, 301 Inkjet Tips and Techniques: An Essential Printing Resource for Photographers, (Course Technology PTR), is a resource that covers many aspects of digital printmaking, and includes the imagery and advice of over 20 photographers and other artists. He also publishes a free newsletter, available at www.imagingbuffet.com.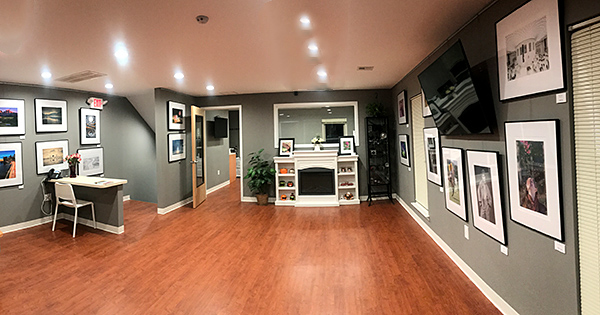 The main studio/gallery at Rising Star Photography Society where the workshop will be held.
Parking and Location Information: Free parking is available just outside Rising Star Photography Society at 414 Wall St., Princeton, NJ 08540 (next to the Chiropractic office) - The studio is on the 2nd floor. Please note: the studio does not have elevator access. Please contact Andrew for info about future workshops at other locations with ground floor access.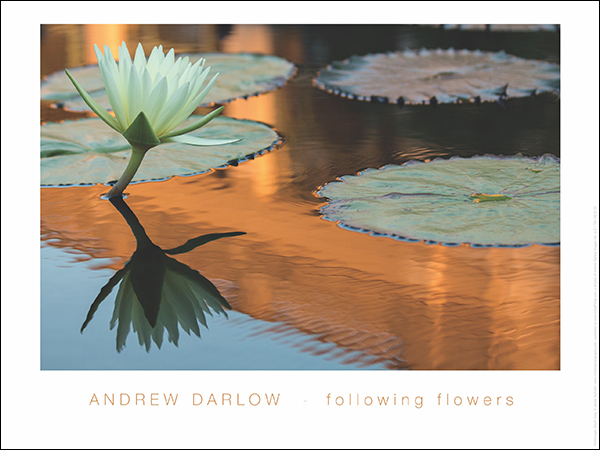 FAST-ACTION BONUS: Register by Monday, October 28 and receive this 18x24 in. signed flower photo print titled: "following flowers" ($79 value). If it's past 10/28, you may also purchase the print separately for just $39 (see order section for details).
PLEASE NOTE: This workshop is limited to just 20 participants. The registration section will show "sold out" when all spaces are reserved. If that occurs, please contact Andrew Darlow at "ad (at) andrewdarlow (dot) com" or 732-742-0123 to be placed on the waiting list.
Payment/Cancellation Terms
Payment is due in full prior to the photo session via this website's ordering system or via personal/company check (please make checks payable to Andrew Darlow Images Intl. LLC). Contact Andrew Darlow at 732-742-0123 or via e-mail at "ad (at) andrewdarlow.com" for offline payment options. 100% refund is given for cancellations by attendees 7 or more days before the event. A 50% refund is given if cancelled by attendees within 6 days. No refund will be issued if cancelled within 48 hours of the workshop.