Mastering Fine Art Printing Workshop (From Capture to Print)
Description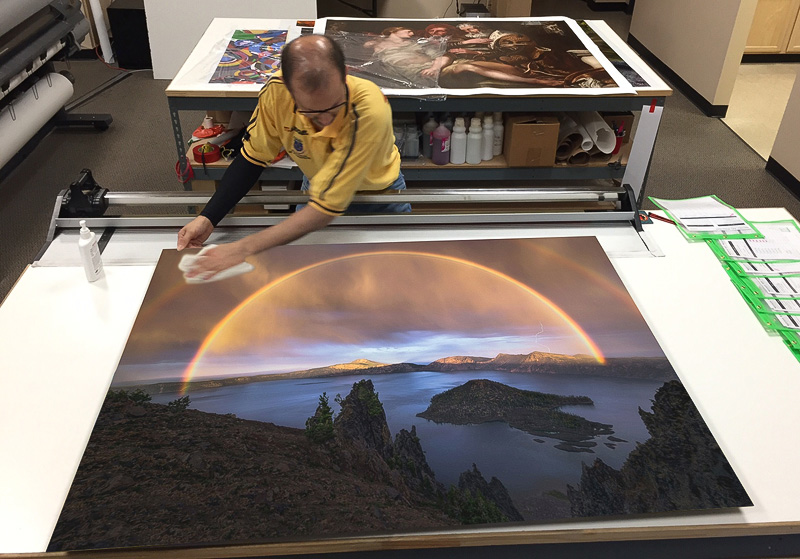 This is your rare opportunity to participate in our new crème de la crème training in mastering fine art photography printing with some of the very best in the industry. You will gain invaluable knowledge and a specialized skillset highly sought-after but known by few.
---
*Whether you are a beginner just getting into fine art printmaking or a highly skilled professional wanting to master your craft, this workshop is for YOU!
---
Mark Metternich and Robert Park will take you through two intensive days of post processing and hands-on instruction FROM CAPTURE TO PRINT with complete workflow optimization enabling you to produce printed work of highest possible quality.
Are you wanting to know how to create stunning masterful Fine Art prints of your work that you can sell or have for yourself?

Are you thinking about printing for a gallery or as a business?

Have you ever wanted to take photos and have them printed only to encounter when you print them (or send them to print) they do not look exactly as you had intended?

Are you wanting to have absolute confidence that you know every single best step from RAW to a completed masterful fine art enlargement?

Are you wanting to stop wasting money on prints that do not turn out as planned?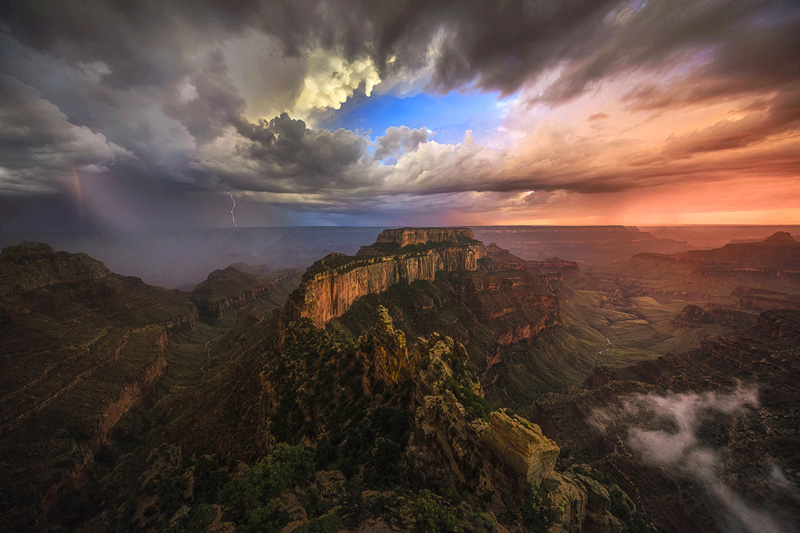 ---
Take your image from this...
---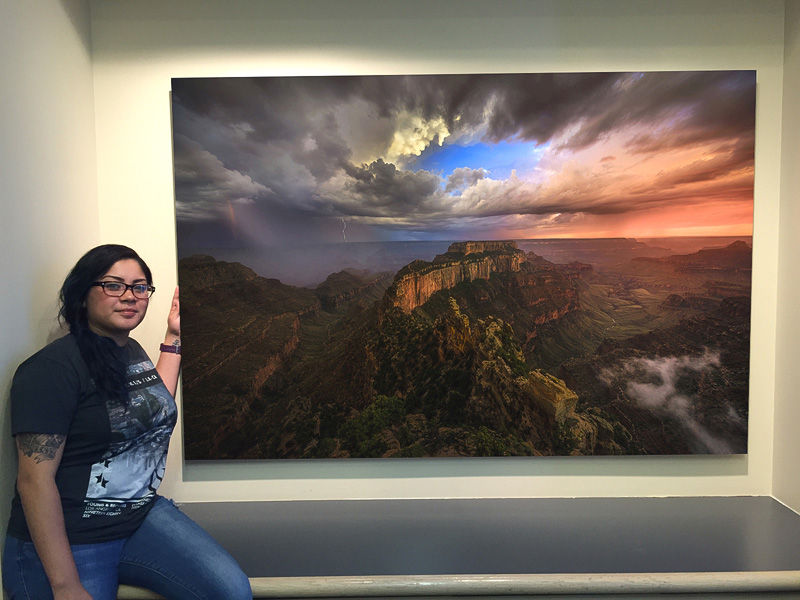 ---


To THIS!
---
WHAT'S INCLUDED: Total Cost of 2 Day Workshop $1,495.
Two Ticket Types:
Pay In Full at time of Booking: $1495.00
Pay Deposit at initial time of Registerring: $747.50 and the remaining balance of $747.50 due on or before 30 days from event.
---
2 FULL days of intensive instruction and hands-on training from Robert and Mark in Nevada Art Printers Lab .

Visit to a local Fine Art gallery where all prints were made through Nevada Art Printers. This will include viewing images over 100 inches.

You will gain ALL the skills needed from Capture to Print to produce world class prints and no stone will be left unturned.

Complete video (MP4) recording of all post processing teaching for each attendee to use as review and assistance after workshop.

One lucky attendee will win a completed work printed by Nevada Art Printers (Attendees work).

Lunch on both days of workshop at a local restaurant.

Various printing forms including mastering black and white printing Giclee prints, Inkjet, Canvas, Laser (Fuji Flex)...will be addressed.
*All skills obtained will be applicable to home inkjet printing or professional labs.
Space on this workshop is very limited (20) AND EXPECTED TO BOOK VERY QUICKLY so if you are interested and have questions before you book please reach out to Mark Metternich at markmetternich@gmail.com immediately. Don't miss out on reserving your spot.
Tickets are nonrefundable. In rare emergency cases, with expressed consent from Robert and Mark, the funds may be used towards other future services.
---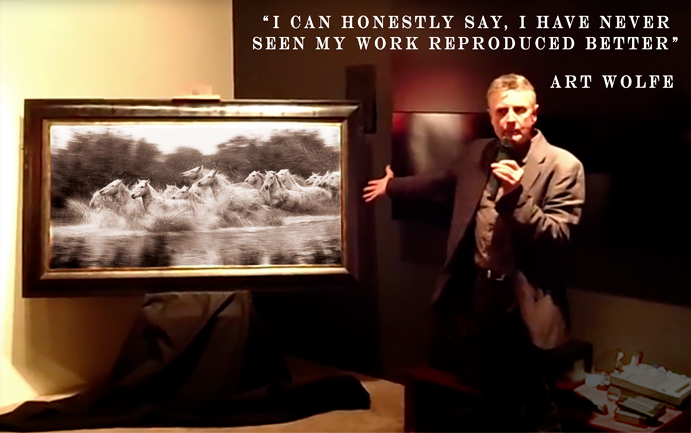 "I can honestly say, I have never seen my work reproduced better" - ART WOLFE (referring to his work produced by Nevada Art Printers)
---
FAQs
What exactly will this workshop cover in terms of training content?
This workshop will cover every minutia from raw capture to the finished and perfected master fine art print. Nothing will be missed! No stone left unturned. No question left unanswered! After deposit is made, we will send out a more specific itinerary, but all the minutia from capture to print can not be communicated via print/itinerary or it would be the size of a book. But the entire post processing training will be recorded as MP4 downloads and given (no extra charge) to all attendees for later review.

Is this workshop for the beginner or intermediate printer too?
Absolutely! Whether a bare bones beginner who uses a home inkjet printer to the highly advanced printer using a top end print lab, this workshop will address every ideal step from scratch to finish to create a truly perfect master print of any type.
How can I contact the organizer with any questions?
Email Us: markmetternich@gmail.com or robertparkphotography@gmail.com
What's the refund policy?
This ticket is nonrefundable. In rare emergency cases, with expressed consent from Robert and Mark, the funds may be used towards other future services.
Can I update my registration information?
Yes.
Is my registration fee or ticket transferrable?
No