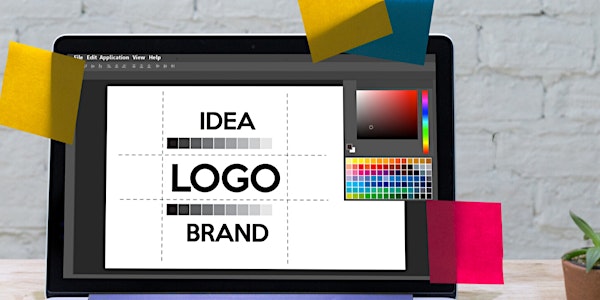 Mastering Canva Design For Real Estate Pop-up Lab!
Supercharge Your Personal Brand with Canva Design For Real Estate Professionals
About this event
The goal of this masterclass is to show students how to use Canva Design + free to low cost resources & tools to design, produce and compose a state compliant yet effective and efficient social media graphics, digital flyers, and presentations.
The Benefits of this Masterclass is:
Upon completion of this course the attendee will be able to:
1. Identify the key advantages of using an online design software
2. Distinguish which version of Canva is right for your needs
3. Recognize the steps in creating simple social media posts and presentations
4. Five design templates every agent should have
5. Apply best practices for procuring royalty free photos and the 2019 top 5 social media platform photo/video size requirements.
This Masterclass will cover:
1. An In-depth overview of Personal Branding for Professionals
2. Identify the Canva Design Process for Real Estate Professionals
3. How to Select + Setup Your Brand Colors
4. How to Design Real Estate templates for everyday use
5. How to Supercharge Your Buyer & Seller Presentations in Canva
6. How to Design infographics with Canva
7. How to Apply 30 Day Social Media Blueprint for Agents Guide
Masterclass Course Materials Included:
Ebook Download "How to Close 10 More Real Estate Deals By the End of the Year" by @IamTiffanyWilliams
Masterclass Student Slide Deck and/or Handout (if applicable)
Online Course Replays will be provided within 7 to 10 business days after the live masterclass.
Automatic Course Updates For One Year! *certain restrictions apply
Free 30 Minute Strategy Session *certain restrictions apply
$27 off Discount Code to any future LearnwithTiffany.com masterclass registrations
(NO CE Provided) Discount Code Not Valid on Online Replays
*Certain Restrictions Apply
About Your Instructor
An Associate Broker with BuyandSellwithTiffany.com at eXp Realty, LLC. As an active Realtor and Licensed Instructor, she puts her insider knowledge and over 20 years plus experience; in Real Estate, Accounting & Tax, and Business Management to work.
Tiffany's instructs courses in the following areas:
Real Estate Licensing + CE Courses
QuickBooks + Tax Preparation
CRM Software & Integrations
Business Soft Skills
Private Mentoring & Coaching Available
Bring Your Own Device (B.Y.O.D) CE Pop-Up Labs!
"We Help Entrepreneurs Start, Build, Grow & Scale A Profitable Business"
Our strategic educational partnerships with allows us to bring you the highest quality distance education available. Online courses can be accessed as your schedule allows. Our courses are all designed with special learning features tailored to adult learners and can be easily accessed through this convenient website.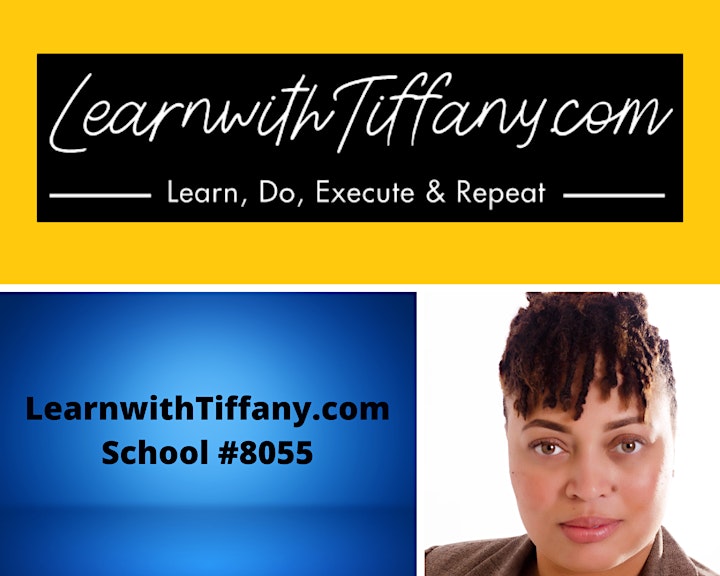 Our School Rules
LearnwithTiffany.com LLC | GREC School # 8055 | Expires 12/31/2023
Tel: 470.777.2159 Email: Support@LearnwithTiffany.com
VERY IMPORTANT + FYI CE Class Notice
24 hours prior to the class start time, you will be emailed a reminder notice and a link to access your course materials. Please print or download to your tablet or mobile device prior to class.
This school and/or course is approved for continuing education credits by the Georgia Real Estate Commission. You are required to follow the following regulations and school rules.
1. This may be a 3 or 6 hour continuing education in-class credit course. You must be in attendance for the entire program to receive your credits. You will not receive credit for any continuing education course that you have taken within the past 366 days.
2. The course event will begin promptly at its scheduled time.
3. Turn off all cell phones, tables and laptops (if applicable). Put aside all personal business.
4. No recruiting for employment is allowed per GREC Rule 520-2-02 (10). You must report any efforts of recruitment to Tiffany Williams via email at support@learnwithtiffany.com.
5. There will be one 15 minute break during a 3 hour CE and two 15 minute breaks (AM and PM) plus a 1 hour lunch break per 6 hour CE. Be on time for class after breaks and lunch.
6. At the end of the course you will be asked to complete a "Evaluation Form." This form will be collected upon exiting the course and will serve as your sign out sheet.
7. Your CE credits will be uploaded to The Georgia Real Estate Commission within 3 business days. Out of state approved CE approved credits will be reported per state requirements.
8. Any questions regarding continuing education or payments should be directed to Tiffany Williams via email at support@learnwithtiffany.com or call 470.777.2159.
9. Dress code - business casual attire.
10. The school will not discriminate on the basis of race, color, sex, religion, national origin, familial, or handicap status in the establishment of fees, entrance qualifications or standards for successful completion of any course.
11. Tardiness – when a student arrives late more than 10 minutes after the start of the class can stay for the course, however they will not receive any CE credits.
Thank You For Your Cooperation
Support@LearnwithTiffany.com
VERY IMPORTANT + FYI Our Refund Policy
Disclaimer:
Refund / Cancellation Policy
No refund is given after registration is received. Transfers are allowed for live workshops if 48-hour notice is received prior to class start. If you would like assistance with the online registration process, feel free to email us at Support@LearnwithTiffany.com.
One of our representatives can guide you through the registration process to ensure that all of your questions are answered. If you choose to register online without assistance, please note that you will receive a confirmation email upon receipt of your information to confirm that the workshop date and location.
Books and Training Kits: All book(s) and training kit(s) sales are final and no refund is given on cancellation. Workshop materials will be distributed at the workshop; and will also available for download within 24 to 48 hours after the live workshop.
LearnwithTiffany.com reserves the right to cancel or reschedule classes at any time due to operational needs. Should a class be canceled or rescheduled, the student may ask for and be granted a full refund for the price paid for the class. We reserve the right to remove a student from a workshop at any time for any reason.
Thank You For Your Cooperation
Photography + Audio Disclaimer:
By registering for this event, I hereby grant LearnwithTiffany.com| BuyandSellwithTiffany.com| IamTiffanyWilliams.com & its subsidiaries, representatives and employees, the authority & right to take photographs, video and/or audio of me at any & all events hosted by such organizations.
I authorize all such organizations and their successors, assigns & transferees to copyright, use & publish any & all such photographs for social, print &/or electronic media & to use all such photographs, video and audio, with or without my name, for any lawful purpose including, but not limited to, publicity, illustration, advertising, marketing, & Web content.
This photography and audio authorization shall remain in full force & effect unless & until I opt out by affirmatively notifying the relevant organization in writing prior to an event hosted by such organization.