Description
Be Ready for Your Next UX Job Interview

Mastering These Key Questions

A little bit of preparation can go a long way. Many of the same companies are asking the same questions in a professional UX interview. This talk will cover what the most common and tricky interview questions are, why they are being asked, and how you can answer the questions so you stand out from the competition.
Jen Blatz will talk about how to apply the STAR (Situation, Task, Action, Results) Method to your answer to tell your story and come off polished and ready. Jen will walk attendees through a framework on how to craft the perfect elevator pitch about yourself. Finally, she will turn the tables and discuss what questions you should be asking of the hiring manager. You will learn why these questions are important and the types of answers to look for to make sure that the company is a good fit for you.
Can't watch the webinar live? No problem! Reserve your seat for exclusive viewing later.
The video will be made available to paid attendees within one week of the event.
Speaker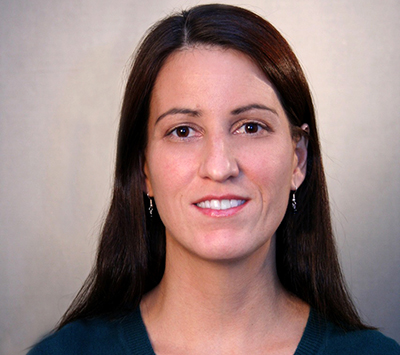 Jen Blatz is a Lead User Experience Designer and Researcher with expertise that lends itself to any industry. Jen's path to UX started in journalism and graphic design where she learned the importance of aesthetics, organization, and catering content for the consumer. She has worked in a number of fields including finance, cloud storage, security and pet health. Jen is now at Fidelity Investments focusing on improving enterprise tools used by employees.
Jen loves being active in the UX community to learn and grow while helping others do the same. She is the co-founder of the UX Research and Strategy group, and of IXDA (Interaction Design Association) Dallas, she was the organizer of WIAD (World Information Architecture Day) DFW in 2019 and 2020, and social media guru for several organizations, including Ladies that UX Dallas and Big Design. When not immersed in UX activities and speaking at local meetups, conferences and classes, Jen loves traveling, wine tasting, cooking and spending time with her husband and two doggos, Sadie and Ricky.
Your Host: UX Research and Strategy
UX Research and Strategy is a 501c3 group devoted to teaching and exploring topics related to User Experience Research and Strategy. Started by three very talented ladies, Jen Blatz, Lorie Whitaker and Lauren Singer, who saw the need to address the gap in these topics in the local UX community. The hope for this group is to enrich and complement the UX Design community through knowledge sharing and partnership.
Whether you are a researcher, designer, product owner, strategist, content creator, project manager, developer, technologist, marketer, customer experience pro or any other discipline, please join us. All are welcome.
We are looking forward to seeing everyone.
By attending our events, you are granting us permission to potentially use a photograph including you on our social media channels and website. Don't worry, we will try our best to make you look good. Thank you.
We are unable to refund donations. Any refunds for paid tickets will be minus Eventbrite fees. Refunds must be requested by designated deadline.

FAQs
How can I access the event?
The webinar link will only be sent to paid attendees.
Your webinar link will be went to you via email confirmation from Eventbrite after you register.
How can I access the recording after the event?
The video will be made available to paid attendees within one week of the event.
What's the refund policy?
We are unable to refund tickets and donations for this event.
Date and Time
Location
Refund Policy