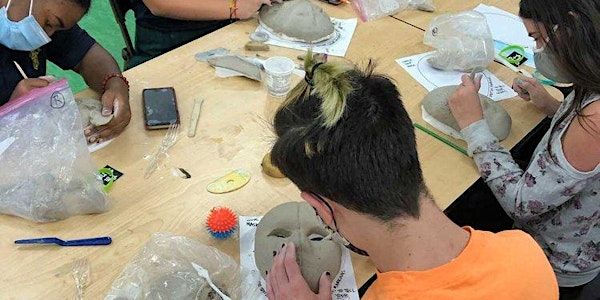 Mask-Making Workshop with the I'm fine. project
Create a ceramic mask that represents the way you portray, overcome, or minimize emotions and mental health challenges in everyday life.
When and where
Location
C4C: The Understory (Cathedral of Learning B50) 4200 Fifth Ave Pittsburgh, PA 15260
About this event
This workshop is free and open to all University of Pittsburgh students, staff, and faculty.
What mask do you wear to face life's emotional challenges and obstacles?
Learn about the history and symbolism of masks and engage in conversation around mental health, community, education, and healing through the visual arts. Then tell your own story through words, textures, colors, and symbols as you sculpt your own mask.
This workshop is facilitated by I'm fine., a statewide community project dedicated to sculpting mental health awareness, conversation, and support through art. I'm fine. creates public art installations and gallery exhibits to showcase the masks and stories of participants.
Workshop participants will be invited to participate in a mask photo shoot later in the spring, which will form the basis of an exhibition at the University.
No previous art experience is required, and all materials are provided.
This workshop is funded through the University of Pittsburgh Year of Emotional Well Being.