Description
Marta On The Move Presents-
"Marta Match" A take on the classic show "The Match Game"
Join Marta Mazzoni from the award winning Marta On The Move Podcast as she celebrates her 100th episode with a live game show!
Go back in time with us at on January 5th at City Theatre for this hilarious throwback to the old game show days.
With your ticket, you will have the chance to win big prizes worth over $400 by becoming a contestant on the show!
Come laugh with a panel of hilarious Pittsburgh Personalities including-
Drag Show by Deep Violet
Retro Gaming in the lobby!
Free beer samples by Helicon Brewing Company
A prize raffle proceeds, and a portion of the ticket sales will be donated to benefit Big Brothers and Big Sisters of Pittsburgh.
Attendees must sign there name in the lobby to enter and win to be a contestant on stage.
Pre and post party in the lobby. Be sure to come early and stay late. Doors and bar opens at 7pm, show starts at 8. General Seating 21+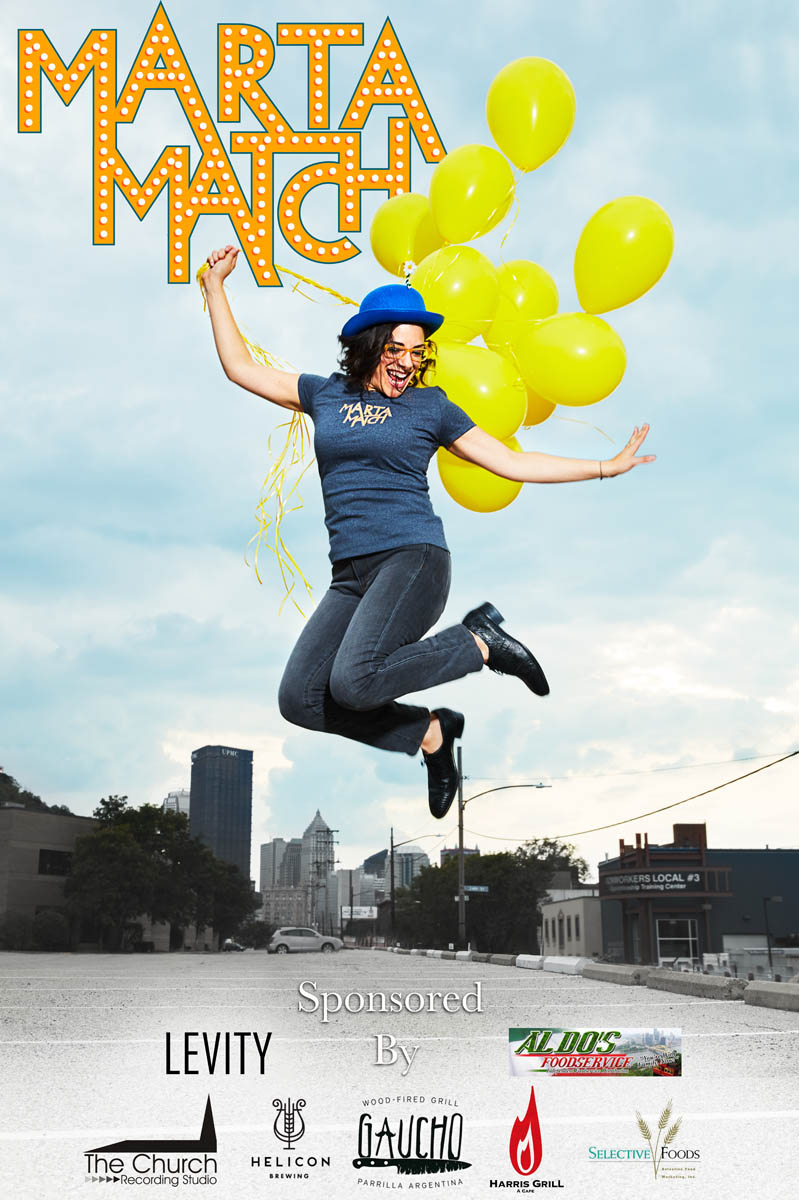 Proudly sponsored by:
Logo by Justin Guerino
Theme music by The Church Recording Studios