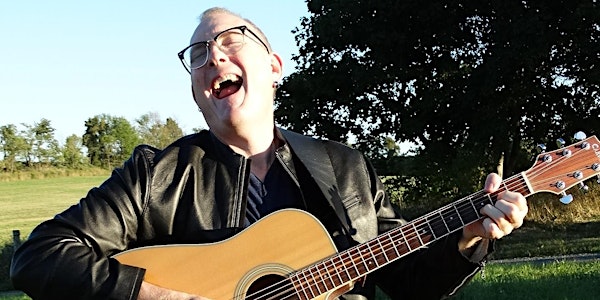 Mark Shepard & The Rogue Mystics: First & Last Concert
When and where
Location
Overit Studios 435 New Scotland Avenue Albany, NY 12208
Refund Policy
Contact the organizer to request a refund.
Description
The First & Last Concert of Mark Shepard and His Amazing Dream Band, "The Rogue Mystics".
For one night only!
An amazing once in a lifetime gathering of less than a dozen of the best muscians who have been priviledged to be a part of an exclusive inner circle of talent that has collaborated with one time reculsive singer/songwriter Mark Shepard.
Shepard, suffering from all kinds of dumbass social and performaing anxieties was just never able to perform for more than the rare ocasion. So the ears over the years are few that have heard some of the stunning live performances that he DID do... that ony a handful of lucky fans witnesseed.
But a new plan has emerged. And it doesn't include this kind of event anymore. So this will be the last one.
Possibly ever.
So please do not delay. reserve your seats immediately before they sell out. There are only 50 seats and more than HALF of them are already sold. EVERY single ticket will also qualify you for a Bonus Painting (valued at $100 by Cowabungah LLC) . Plus if there are any tickets left by the day of the concert the cost of those tickets will be $10 bucks more...
BTW the proceeds from the sale of these tickets will go directly to the musicians, the video and audio recording crew and the rental of the venue...
AND 10% OF ALL SALES WILL GO TO THE ALBANY PEACE PROJECT.
Many of the musicians are coming from a long ways away and they will all be paid. This is not a free gig where they give their talent in exchange for "exposure". This is an event where Mark celebrates and gives back to these amazing, beloved friends who have made such a contribution to his music over the last 40 years he's been attempting to honor this strange gift/burden of being a compulsive songwriter...
But as Mark says, "it's a pyschological neuroses I would gladly create again. In order to be able to create with these amazing musicians again... And for this last gig, I'd love to have you join me and my friends for an evening of unexpectedly great music. Unexpetedly great because it will be mostly spontaneous and improvised. There will be no rehearsals. This is a onece in a lifteme gathering of 10 amazing voices and you need to be there!"
10% of all proceeds will go to benefit the Albany Peace Project.