Description
In the spirit of Pride, we're hosting an event in partnership with ThoughtWorks and Learnerbly for LGBTQ women, Heads of HR and Talent, and people who want to march, network and take action in building a more diverse and inclusive workforce in tech.
Join us and your peers from places that include the Ministry Of Justice Digital, Google and Accenture, for an evening, where you can make connections, gain practical wisdom and get actionable tools on how to bring in, engage and retain all people, particularly underrepresented and undersupported groups.
For us, diversity is more than just a rainbow flag or parade; it's about embracing differences in gender, belief, economic background, sexual orientation, language, race, politics, ideas, geographies.

We know diverse organisations outperform the market -- and lead to more creative innovation and productivity. But we know it's not that easy.

Stephen Frost, Former Head of Diversity and Inclusion at KPMG and 2012 Olympics, and Meri Williams, CTO of MOO, will share ideas, stories and tools to foster greater diversity, inclusion and innovation within your company.

Drinks and nibbles will be provided.

SPEAKERS
Stephen Frost, D & I Leader, Frost Included @frostincluded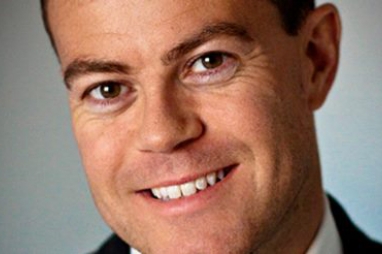 Stephen is a globally recognised diversity, inclusion and leadership expert, and founder of Frost Included.
He works with clients to embed inclusive leadership in their decision-making. Stephen worked in-house at KPMG as Head of Diversity and Inclusion from 2014-15. From 2007-2012 Stephen designed, led and implemented the inclusion programmes for the London Olympic and Paralympic Games as Head of Diversity and Inclusion for the London Organising Committee (LOCOG). Responsibilities included diversity across a 200,000-person workforce, $2 billion procurement spend, and 57 delivery functions to inclusivity in an 11-million ticket programme and accessibility at 134 venues.

From 2004-2007 Stephen established and led the workplace team at Stonewall; growing the Diversity Champions programme to the largest of its kind in the world with over 600 members, launching the UK's first LGBT recruitment guide, establishing the Stonewall Leadership Programme and developing the Workplace Equality Index, which has become a standard across most leading employers. Stephen started his career in advertising, where he worked on disability and age awareness campaigns.

He was a Hertford College Scholar at Oxford and a Fulbright Scholar at Harvard. He was elected recipient of the 2010 Peter Robertson Award for Equality and Diversity Champions, named a 2011 Young Global Leader by the World Economic Forum and recently voted one of the top 100 influential LGBT people in the UK.

He teaches Inclusive Leadership at Harvard Business School, Singapore Management University and Sciences Po in France. He serves as an Advisor to the British Government, and KPMG's Diversity and Inclusion Programme.
Meri Williams, CTO, MOO @Geek_Manager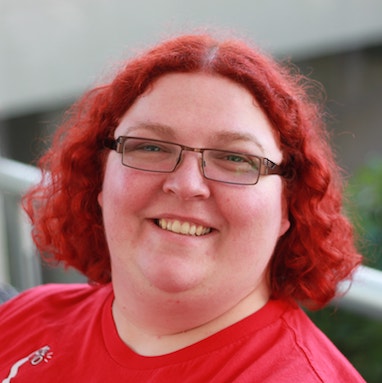 Meri is a geek, a manager, and a manager of geeks. She's a CTO, delighted to be leading the tech team at MOO, and also runs ChromeRose, a micro-consultancy which helps digital & technical teams be brilliant.
She has had a career spanning development, project, programme & product management and more recently engineering & operations leadership. She's led teams ranging in size from 30 to 300, mostly with people spread across the world, in a range of organisations from Procter & Gamble, to startups, to the Government Digital Service.
A published author and international speaker, she sponsors scholarships to help more girls start STEM careers in her hometown of Stellenbosch, South Africa. She's proud to be the host and co-curator of The Lead Developer conference.
ORGANISERS & MCs

This is a collaboration between Phoebe Greig and Melissa Andrada who met through Lesbians Who Tech last November. Special thanks to ThoughtWorks for generously supporting the event.
ThoughtWorks
ThoughtWorks is a community of passionate individuals whose purpose is to revolutionize software design, creation and delivery, while advocating for positive social change. Knowledge should be for all, not just for the few. We believe in sharing what we've learnt, partnering with social justice and tech-hungry individuals - to work, mingle and share ideas.
Melissa Andrada, COO, Learnerbly
@melissaandrada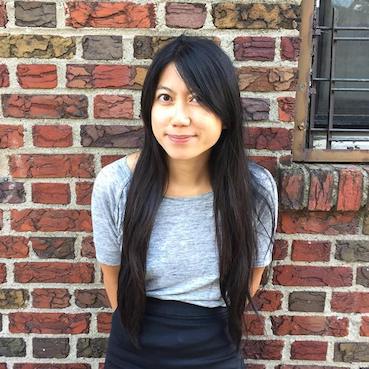 Melissa's purpose in life is to help people be their best selves at work. Melissa is currently COO and Chief Learning Officer at Learnerbly, a platform that helps businesses unleash brilliance at work. When she's not at Learnerbly, she can be found organising events for diversity and social justice (like this one!) and teaching people how to build a fulfilling career at General Assembly.

Phoebe Greig, Software Engineer, Yoox Net-A-Porter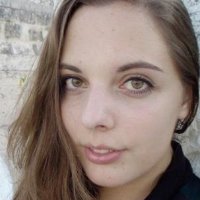 Phoebe is a full stack software engineer at Yoox Net-A-Porter and Co-Director of Lesbians Who Tech, London. Nearly two years ago, she decided to take the plunge and move industries into the tech sector. Prior to this, Phoebe worked in the finance sector, having completed a MSc in Economics and Finance, and BSc in Mathematics & Economics at Bristol University.