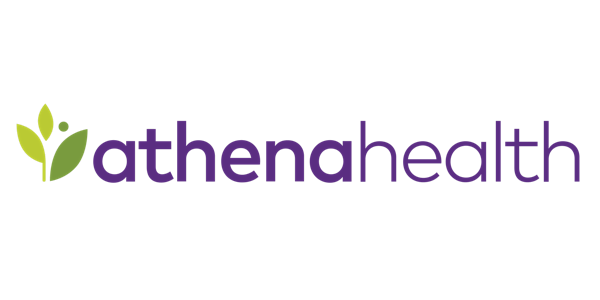 Mapping the end-to-end medication management experience to build cross-product understanding
When and where
Location
Cantina 100 Summer Street Boston, MA 02110
Description
Please join us for our monthly meeting at Cantina with food sponsored by Onward Search. Please bring a photo ID and sign in with Security when you arrive.


Mapping the end-to-end medication management experience to build cross-product understanding
In early 2019, two designers from different product groups within the same company embarked on a journey to understand the end-to-end journey of medications as they are ordered, administered and billed. The resulting research enabled designers and product managers across both products to better understand the dependencies in each others' experiences, and helped to shift product priorities.
In this case study, we'll talk about our efforts to observe and map the end-to-end clinical documentation and revenue cycle workflows in the complex world of hospital medication management. In addition to the research methods we employed, we'll discuss the artifacts we created and how we socialized our findings to product leadership in order to influence the product roadmap. We'll also shared some lessons learned for teams who are trying to create better end-to-end experiences within their organizations.
Takeaways:
1. Practical tips to build cross-product alignment and penetrate organizational silos
2. How to share findings in ways that resonate across products and disciplines, so product and engineering will come along for the ride.
3. An approach to research that combines quantitative feedback with workflow mapping and contextual observation
4. A glimpse into the complexity of Hospital medication ordering and administration.
PRESENTERS
Dani Nordin
Dani Nordin is Senior Manager Experience Design, Orders and Results at athenahealth, where she leads experience design and strategy for core workflows within the athenaClinicals EHR. She also teaches design thinking and UX fundamentals for Northeastern's Digital Media program, and has taught workshops for General Assembly, Skillsoft and O'Reilly Media. Prior to joining athenahealth, Dani led research and digital design efforts for Pegasystems, Harvard Business Review, and Berklee College of Music. She's powered by coffee, yarn and vegetables.
Janna Dupree
Janna Dupree is a Principal Designer at Nuance, working on their ambient clinical intelligence tools. Prior to joining Nuance, she was a Senior Experience Design Manager at athenahealth, building patient centric workflows focusing on clinical ordering and medication management for ambulatory and small hospitals. Janna has been a product researcher and designer for both consumer and B2B products at Google, Tripadvisor and CA technologies.


About athenahealth
athenahealth partners with hospital and ambulatory customers to drive clinical and financial results. We offer medical record, revenue cycle, patient engagement, care coordination, and population health services. We combine insights from our network of more than 120,000 providers and approximately 117 million patients with deep industry knowledge and perform administrative work at scale. For more information, please visit www.athenahealth.com.
Design at athenahealth
We're a group of 85+ user experience designers, researchers, and developers working to empower millions of patients and providers. Our Medium collection highlights original content written by our team. Learn more and apply to join our team at www.athenahealth.com/careers/design



Agenda

6:30 - 7 PM – Networking and Refreshments (food will be served)

7 - 7:15 PM – Introductions

7:15 - 8:15 PM - Presentation

8:15 PM - Q&A


Thank you to our generous sponsors - Cantina and Onward Search!
About Cantina
Cantina is an experience strategy, design, and development agency headquartered in Boston, MA. We work with customer-focused organizations to harness the power of design and technology to deliver experiences that matter


About Onward Search
Onward Search specializes in connecting top tier organizations with excellent UX and digital talent for consulting and direct hire staffing needs. www.onwardsearch.com



Directions
Cantina is conveniently located at 100 Summer Street, just outside of the South Station stop on the Red Line.
Accessibility
UXPA Boston makes every effort to make our events accessible to individuals who may need special accommodations. Since we depend on our hosting organizations to provide spaces for our meetings, we ask that all individuals requiring an accommodation let us know at least a week before the event so we can check with the host if a particular accommodation is available.
We ask everybody attending our events to be considerate of the needs of others.
Please, note there is no waitlist for this event
Can't Attend?
If you have signed up and are not planning to attend, please login into Eventbrite to cancel your ticket.
Code of Conduct
By registering and attending any UXPA Boston event, you agree to follow our Code of Conduct. If you have any questions, please contact a Board Member.