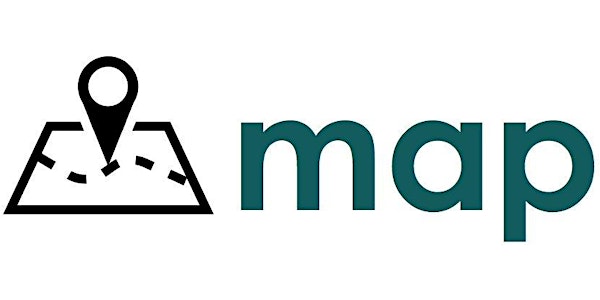 Map Camp 2018
When and where
Location
Shoreditch Town Hall 380 Old Street London EC1V 9LT United Kingdom
Refund Policy
Refunds up to 7 days before event
Description
What is Map Camp?
It started as a tweet from Simon Wardley asking if anyone would like to have "a small meetup in London on mapping". It had so much interest that it quickly turned into a full day event. Map Camp is now a series of events including workshops and talks about mapping techniques used in organisations. It's a community event driven by real practitioners.
Map Camp London 2018, Shoreditch Town Hall
This is our second Map Camp in London and it is kindly sponsored by the Leading Edge Forum. Map Camp will consist of three main parts - the Main Hall (for the keynotes and sessions), an unconference area (this time we've got a large room rather than a crypt) and a meet the speakers coffee room. We have a wonderful line up of speakers (on the schedule) with more to be announced.
If you're planning on attending please read the code of conduct
http://www.map-camp.com/_pages/code_of_conduct/

In short, "Map Camp should be a safe environment for all and we will do everything we can to make sure that it is."
Schedule (will be refined over time and is subject to change).
09:00 Doors open
09:30 Gen Ashley (Chair) & Simon Wardley
Welcome to Map Camp.
09:45 Liam Maxwell, National Technology Adviser at HM Government.
Using maps to create focus and leverage

10:15 Rachel Murphy, Managing Director at Difrent Group
Mapping a new venture
10:45 Julie Pierce, Director Openness, Data & Digital at Food Standards Agency
Mapping one's regulatory world

11:15 Coffee
11:45 Mark Craddock, Technical Director. UN Global Platform
Mapping and the UN
12:15 James Findlay, Co-Founder Stance Global.
Maps, Ships, Trains and Automobiles
12:45 Yodit Stanton, CEO OpenSensors
Using maps as a communication tool

13:15 Lunch provided
14:15 Dr Jacqui Taylor, CEO, co-founder FlyingBinary
Maps and the Empathy Economy
14:45 Danielle H-Wilson, Head of Business Architecture & Analysis at Co-op Digital
Maps, huh! What are they good for?
15:15 Janet Hughes, Digital director working in Healthcare, Education and the Arts.
Mapping and Education
15:45 Coffee
16:15 Drew Firment, Managing Partner at A Cloud Guru
Mapping a serverless startup
16:45 Sal Freudenberg, Agile Specialist and Psychology Researcher
Collaboration through Mapping
17:00 CLOSING PANEL - Benjamin, Sal, Danielle, Rachel. CHAIRED by Gen Ashley
The future of Mapping, who is it for?
17:30 Conference closes
Tickets
Tickets will be launched on the 11th April. There will be three main types of ticket.
* The full price ticket £120 (inc VAT) will be reduced to £60 (inc VAT) for early bird.
* We also have diversity tickets to encourage a wider participation in mapping.
* Finally, there are a limited number of volunteer tickets for those who are willing to help out again.
Sponsorship
We are also looking for additional sponsors.
About Map Camp
Map Camp is a community driven event organised by a collection of individuals. All funds raised through ticket sales will be spent on providing Map Camp with any deficit covered by the Leading Edge Forum (the main sponsors) upto the sum of £20k. To contact the organisers please send an email to simon.wardley@leadingedgeforum.com or jane.kingston@leadingedgeforum.com.

Any and all data collected on Eventbrite will be used solely for the purpose of providing tickets and collecting payment / paying refunds for Map Camp through Eventbrite. We need to hold information on Eventbrite that you provide to us for such administrative and operational purposes. You hereby consent to the processing, disclosure and transfer of your personal information for the purposes described above. After the event, once all payments / refunds have been completed, this event will be deleted.
Details on Eventbrite's privacy policy can be found here
Upon payment of the booking fee in cleared funds, you shall be entitled to participate fully in the event. You are responsible for arranging and paying for your own accommodation, travel and other expenses connected with attending the event. Whilst we shall use reasonable skill and care with regards to organising and providing the event, we do not guarantee that you will receive any particular outcome or result in respect of your attendance at the event. Under no circumstances shall our liability to you arising out of or in connection with these conditions exceed the total amount payable by you to us in respect of the booking fee. For the avoidance of doubt, our liability to you shall not extend to any indirect or consequential loss or damage suffered or incurred by you.
We reserve the right to vary the event programme at any time.
We are not responsible for the views or opinions expressed by any participants but we do have a code of conduct.