Description
You deserve this weekend to write, play, relax, and eat gourmet food in a pristine environment and share a creative experience with other women writers. Bestselling author Elaine Ambrose will host and moderate an exclusive event for 12 women at the Spurwing Golf Resort in Meridian, Idaho on August 11-13, 2017.
Friday, August 11 - Meet at Spurwing Golf Resort at 5:00 pm for reception, dinner and writing discussion. The focus will be: "Why Your Story Matters." All meals will include options for gluten-free and vegetarian.
Saturday, August 12 - Meet at Spurwing for breakfast at 8:30 am. Workshops involve "Finding Your Voice," "Writing Tips from Bestselling Writers," and "How to Read Your Work Aloud." Writing assignments will be given.
After lunch, the group can choose from the following activities:
1. Free Time to write. One-on-one appointments with Elaine.
2. Play tennis.
3. Relax at the pool. Guest entrance is $5.00. Locker rooms are available for changing.
4. Relax on the patio to write.
Saturday evening the group will reconvene for dinner and some can go poolside to enjoy the club's Luau event. Participants will read their works and evaluate each other's writing. They can volunteer to use a microphone and speaker. The workshop will conclude with conversation and no-host cocktails on the patio.
Sunday, August 13 we'll enjoy brunch at the home of Elaine Ambrose in Eagle. Professional Chef Lori Renn will prepare a gourmet meal of Italian veggie and cheese frittata, Idaho huckleberry scones, local fruits, and pomegranate mimosas. The event is informal and concludes with a discussion about goals for writing. The retreat ends at noon.
NOTE: There is a 10% discount for those who attended past "Write by the River" writing retreats. Local writers are invited to attend the Sunday brunch for $30. Proceeds will be donated to The Idaho Writers Guild.
Cost: $250 includes five meals, workshops, materials, and club activities. Golf is $45 extra for nine holes and ½ cart. Guest entrance to the swimming pool is $5.00. No refunds after August 1, 2017.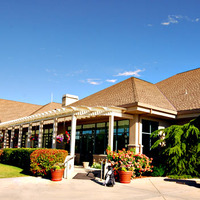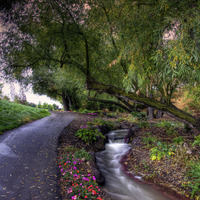 For those coming from out of town, we recommend the Hilton Garden Inn in Eagle. Transportation can be arranged to and from the airport and to and from The Club at Spurwing and Sunday brunch.
Registration is limited to the first 12 participants. Bring your laptop computer with samples of your work to read to the group. We'll start an online group to continue sharing our work.