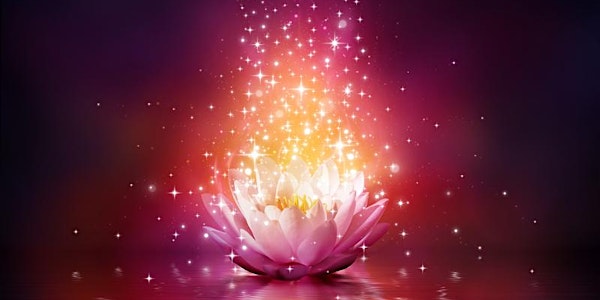 Manifesting Through the Chakras
Use the chakras to manifest your dreams - release blocks and shift into alignment with your vision just in time for Solstice and New Years!
Refund Policy
Contact the organizer to request a refund.
About this event
Saturday 12/11 9am - 12pm PT by Zoom, Recording Available. This session includes distance healing, guided energy work, self-guided tools, lecture, and Q&A.
Do you know how to align your energy field with what you want in life? The chakras are part of our energy technology for acting in the world. While often they are associated with healing or spiritual awakening, they are also a powerful tool for working towards our goals, creating new structures and possibilities in our life, and birthing a new reality - whether a business, a new job, a new home, a relationship, or just a new sense of our selves. This intensive 3 hour webinar is both experiential and informative, and includes:
- Guided work for connecting with each chakra in the context of working towards a goal in your life
- An overview of the role of each chakra in manifesting, and the 'downward' path of manifesting from vision to birth
- An exercise for identifying chakra blocks to manifesting a particular goal, and guided energy work to help clear these blocks
-Tools for identifying karmic blocks/lessons vs. manifesting obstructions and how to work with each energetically
- Guidance in working with chakra tools as part of both short-term and long-term manifesting plan
- Particulars of the feminine vs. masculine energy body in relation to working with the chakras in this way
- Q&A and special healing/energy work requests
Note that this session is both 'informational' and a distance healing session. Teacher and author Lisa Erickson will conduct group healing similar to what she does in her private energy work sessions. Participants will also learn many techniques they can utilize on their own to facilitate shifts. While some of the work will be based on Lisa's book Chakra Empowerment for Women, this course is suitable for everyone, and purchase of the book is not required.
The intensive will be conducted in a private Zoom session from 9am – noon pacific time, and will be available by recording afterwards for those who cannot attend live (thought live is encouraged, so you can ask questions and make individual energy work requests.) There will be a 10 minute break at the halfway point. Cost is $25 (sliding scale available for those in need, please message Lisa to request this as Lisa@EnlightenedEnergetics.com.) Lisa's website is www.EnlightenedEnergetics.com.