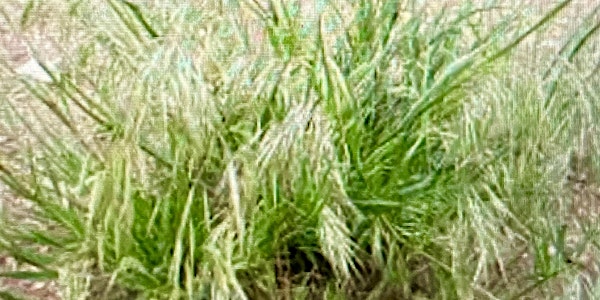 Managing Invasive Weeds
Learn how to control and prevent Invasive Weeds on your property.
When and where
Location
The Juniper Room at Crooked River Ranch 5195 Southwest Club House Road Terrebonne, OR 97760
About this event
Friends and Neighbors of the Deschutes Canyon Area
"Lens on Learning" Series: Managing Invasive Weeds
Seating is limited in the Juniper Room, so registration is required and opens one month before the event at www.fansofdeschutes.org.
Managing Invasive Weeds
Presented by Penny Radtke and Marilynne Keyser
March 19, 2022, 4:00 pm
Juniper Room at Crooked River Ranch
Are you frustrated with the weeds engulfing your property? Do you want to know how to identify major weeds and eliminate them? Have you recently moved to Central Oregon and want to avoid creating a habitat for weeds to grow? Then, FANs March program is perfect for you. In addition to a powerpoint presentation by our weed experts, FANs NEW BOOK, Guide to the Common Weeds of the Deschutes Canyon Area, is hot off the press and available to purchase at the meeting. The cost is $15 for nonmembers and $12 for FANs members.
If you can't make the program or need a more in-depth weed consultation on your property at Crooked River Ranch, FANs weed team volunteers are available to come to your property, walk it with you, and advise you on how to control the weeds. In addition, we will point out native plants that you'll want to protect. The consultation fee is $30 for FANs members and $40 for non-members. This fee includes the new weed book. Email FANs Weed Coordinator Penny Radtke at: pradtke48@gmail.com or e-mail us at fansofdeschutes@gmail.com to schedule a consultation.
The new weed book will also be available at local independent bookstores for $15.
Current COVID guidelines will be in effect - bring a face mask.