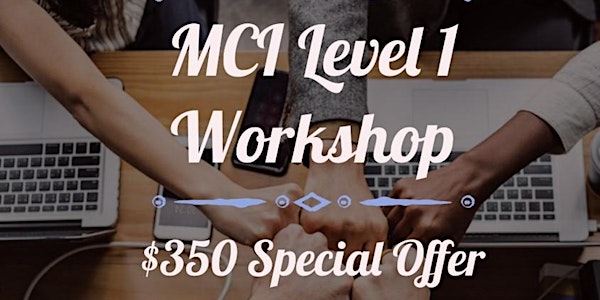 Management Consulting Institute Level 1 Workshop
When and where
Location
Hult International Business School 1 Education Street Cambridge, MA 02141
Description
Nov 10: 9 am - 5 pm (Lunch provided)
Nov 11: 9 am - 5 pm (Lunch provided)
The workshop is a dynamic and fun way to obtain a deeper understanding of the tools taught in Level 1 training. You will be exposed to many examples and exercises that will help you start applying the theory to a company. You will learn from live interactions with the facilitator and other teammates.
Some of the topics that will be covered in the workshop:
The Pyramid Principle (basis for structured thinking and communication)
Professional and Ethical Behavior (what it takes to be a trusted advisor)
Problem Definition (Situation-Complication-Key Question SCQ analysis)
Approach (Issues analysis and workplan)
Data Gathering and Analysis (primary and secondary research)
Findings and Recommendations Presentation (how to create compelling presentations)
MCI Training is designed for students and professionals and will teach you tools and techniques that will help you develop structured thinking and communication, as well as other critical skills that every professional and consultant must have to be a world-class manager or management consultant.
Learn how first-class consulting companies train their workforce to think and communicate more effectively.
Influence your colleagues and clients by learning how to think and present your ideas in a structured format.
Develop approaches to identifying and breaking-down complicated problems.
Drive meetings and client engagements.
Act with even higher levels of professionalism, increase interpersonal skills, and behave like world-class professionals.
After the training, participants will be offered the chance to take the exam and obtain official Level 1 certification from MCI. Level 1 certification helps professionals in areas like strategy, marketing, sales, and business development among others. Those who obtain certification will also be able to upload their resume onto a job board for employers worldwide. The job board will be distributed to over 1000 corporate and public partners.
More on MCI:
https://www.youtube.com/watch?v=gdbID1gthno