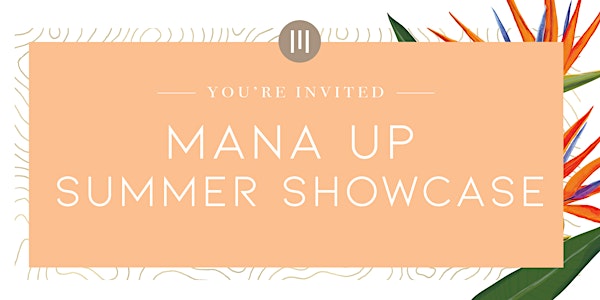 When and where
Location
T Galleria By DFS, Hawaii 330 Royal Hawaiian Avenue Honolulu, HI 96815
Refund Policy
Refunds up to 7 days before event
Description
Join us at the Mana Up Summer Showcase at T Galleria by DFS. The Showcase will feature pitches from entrepreneurs graduating from Mana Up Cohort 3. You'll learn about some of Hawaii's newest local products -- followed by a reception with drinks, tastings, and a local product marketplace. Hear the stories behind Hawai'i's creatives and see how they are bringing to the world what really makes Hawai'i special.
Schedule:
4:30 pm - Doors open
5:00 - 6:00pm - Entrepreneur Pitches from Mana Up Cohort 3 (see below)
6:00 - 9:00pm - Marketplace & Party - Shop local during our marketplace and party with booths featuring local products & the entrepreneurs behind them.
Ticket Includes:
Admission to pitches
Open bar & pupus
Mana Up canvas shopping bag
Access to local entrepreneur marketplace
Guest Parking:
BOH WAIKIKI CENTER – 2155 Kalakaua Ave
$10 flat rate, 3PM to 8PM, Mon-Fri
HYATT CENTRIC GARAGE – 2255 Kuhio Ave, Parking entrance from Seaside Ave.
$10 flat rate – Enter between 5:30am-9am, but must exit by 5pm.
$15 flat rate, 9hrs – Enter from 9am-5:30am, must enter/exit between these times
WAIKIKI PARKING GARAGE – 333 Seaside Ave
$15 flat rate, 10hrs – must pay upon entering garage.
Height clearance 6'6"
Featuring Pitches + Vendors by: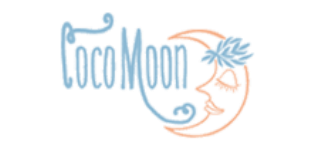 Coco Moon
Coco Moon was founded by Amber Thibaut in 2015 inspired by having her second child. Coco Moon is an O'ahu based, family-focused brand, creating island inspired baby products including swaddles, crib sheets, onesies, and toddler clothes.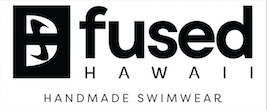 FUSED Hawaii
FUSED Hawaii is a body conscious swimwear brand based on the Big Island of Hawai'i. Roxelle Cho founded FUSED in 2011, after becoming a mom. FUSED's brand focuses on real women and their stories, hoping to inspire them to own their imperfections and live confidently in the skin they're in.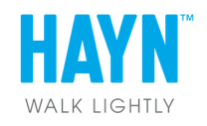 HAYN
HAYN is a Oahu based slipper company that was founded in 2015 by David Lin, Zak Noyle, and Masafumi Watanabe. They produce and sell slippers in different styles and colors, all made out of the highest quality natural 5L latex rubber from Thailand. Inspired by a lifetime of wearing Hawai'i slippers, HAYN creates a variety of comfortable, eco-friendly footwear perfect for island weather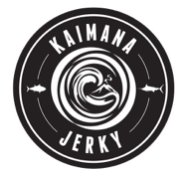 Kaimana Jerky
Kaimana Jerky was founded out of love for the ocean by Sheldon Cho and his family. Kaimana Jerky creates unique and tasty products using local ingredients and resources. Through delicious and high-quality protein snacks, Kaimana Jerky fuels people's mind and body.

Liko Lehua
Liko Lehua is a Hilo, Hawai'i based company that focuses on crafting gourmet, locally flavored butters. The company was founded by Diane Kaneali'i and her sister, Arleen Eblacas in 1996 and taken over by her niece, Dawn Kaneali'i-Kleinfelder in 2011. Liko Lehua now offers a variety of butters reminiscent of the flavors of Hawai'i and has expanded internationally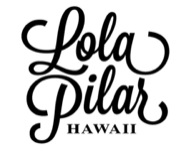 Lola Pilar
Lola Pilar is a Kailua, O'ahu based photography company founded by Kristen Reyno in 2018. Kristen produces photographs of local flowers inspired by the rich history of Hawai'i and the beautiful patterns found in vintage Hawaiian quilts.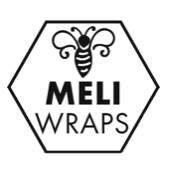 Meli Wraps
Meli Wraps was founded in 2015 by Melia Foster and Nicole Galchutt, as a way for the two Kaua'i based moms to cut back on their plastic use. Meli Wraps is a reusable and washable plastic-wrap alternative that's made out of cotton fabric and local beeswax.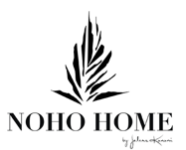 Noho Home
Noho Home is a home decor company based in Kapolei, O'ahu with a focus on Native Hawaiian and culturally appropriate designs. The company was founded by Jalene Kanani in 2018, as a way for Jalene to properly represent her Native Hawaiian culture in the interior design and home decor industry.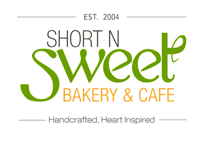 Short N Sweet
Maria Short founded Short n Sweet Bakery & Cafe with her husband, Dien, in 2004 on the island of Hawai'i. Maria is a classically trained French pastry chef who focuses on creating delicious locally flavored marshmallows, while running a large bakery in Hilo on the Big Island of Hawai'i.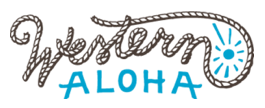 Western Aloha
Western Aloha was founded by Paul Sullivan in 2018, on The Big Island of Hawai'i. With a rich cowboy culture on The Big Island, Paul wanted to tell the stories of the islands by creating shirts that are a cross between a functional western shirt and a fun and creative aloha shirt.