Description
Join us for Mana Up's Holiday Showcase at T Galleria by DFS. The Showcase will feature presentations from Mana Up's second cohort -- some of Hawaii's fastest growing local products -- followed by a reception with drinks, tastings, and a local product marketplace. Hear the stories behind Hawai'i's creatives and see how they are bringing to the world what really makes Hawai'i special.

You'll enjoy early holiday shopping, supporting not only local products but also the businesses behind the products.
4:30 pm - Doors open
5:00 - 6:00pm - Presentations from Mana Up Cohort 2 (see below)
6:00 - 8:00pm - Marketplace & Party - Includes 17 booths from Mana Up Cohort 1 & 2.
Guest Parking:
BOH WAIKIKI CENTER – 2155 Kalakaua Ave
$10 flat rate, 3PM to 8PM, Mon-Fri
HYATT CENTRIC GARAGE – 2255 Kuhio Ave, Parking entrance from Seaside Ave.
$10 flat rate – Enter between 5:30am-9am, but must exit by 5pm.
$15 flat rate, 9hrs – Enter from 9am-5:30am, must enter/exit between these times
WAIKIKI PARKING GARAGE – 333 Seaside Ave
$15 flat rate, 10hrs – must pay upon entering garage.
Height clearance 6'6"
Featuring Presentations + Vendors by:

Big Island Coffee Roasters
Big Island Coffee Roasters is an award-winning Hawaii coffee farm, mill & roaster with premium coffee products from Puna, Kona, Ka'u, Hamakua, Maui & Oahu. Distinguished by its unique products, Big Island Coffee Roasters features the Taste of Hawaii coffee club and the 'Espresso Bites' bar made from 100% Hawaiian coffees and 0% chocolate.

Bradley & Lily
Bradley & Lily is a Hawaii lifestyle brand with a focus on stationery products. Bradley & Lily paper goods are created to connect people through expressions of love, joy and compassion and are printed in Honolulu on domestically milled or recycled paper.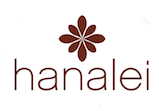 Hanalei Company
Based in Hawaii, Hanalei creates gentle skincare products, inspired by Hawaii's lush, tropical landscape and native botanicals. Made with treasured tropical ingredients ranging from pressed kukui nut oil, aloe, papaya, lavender and raw cane sugar, our unique formulations are perfect for everyday use and for any skin type.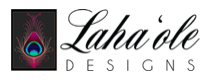 Lahaʻole Designs
Lahaʻole Designs, created in 2013 in a little grass shack in Wahiawā, Oʻahu, creates classically handmade laha'ole (uncommon) jewelry and clothing that share stories of Hawaiian culture and things fond to Hawai'i Nei.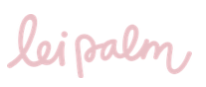 lei palm
lei palm is a tropically inspired collection of clothing, accessories and gifts curated in Hawai'i. lei palm collaborates with local artists to expand their global reach through exclusive fashion pieces and collectibles.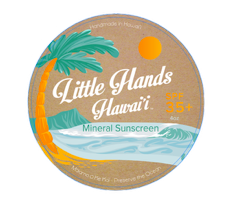 Little Hands Hawaii
Little Hands is Hawaii's original reef-friendly baby-safe sun protection company made with the highest quality ingredients. Little Hands spreads awareness on preserving coral reefs and provides the safest sunscreen for your entire ohana.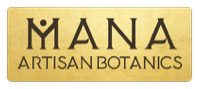 Mana Artisan Botanics
Mana Artisan Botanics, Hawaii's first wellness-driven hemp company, handcrafts phytocannabinoid-rich products for endocannabinoid system (ECS) support. Based on the Big Island of Hawaii, the company offers artisanal, whole-plant hemp extracts, infused with pure Hawaiian botanicals designed for health and wellness.

Maui Nui Venison
Maui Nui Venison creates USDA wild harvested meats from Hawaii. By working with suppliers who strive to humanely manage wild and invasive venison and other animals, Maui Nui Venison offers jerkies and fresh meat that contribute to the sustainability of wild food systems in Hawaii.

Nick Kuchar
Nick Kuchar is an artist who creates prints inspired by the early days of surfing & beach culture, including the vintage color palette, typography & associated nostalgia. He resides on the island of O'ahu, Hawai'i and has collaborated with companies such as Patagonia, Olukai and The Molokai to Oahu Paddleboard Race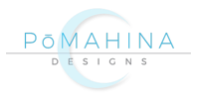 PōMahina
Based on Molokai, PōMahina Designs is a contemporary wearable art & fashion company imbued with culture, tradition & aloha. #ModernMaoli
Manele Spice Co.
Founded by celebrity chef Adam Tabura, Manele Spice Co. offers a range of Hawaii-inspired spice and salt blends perfect for bringing out delicious flavors in your meats, side dishes, cocktails, and more.