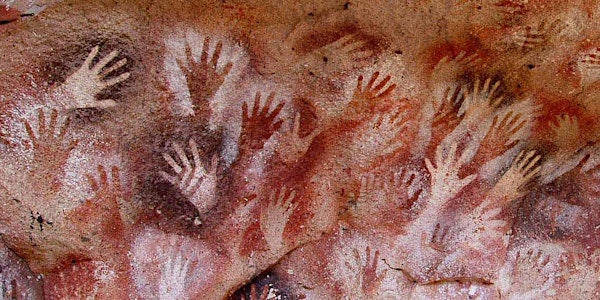 Making Small -- Thinking Big: DNA Data Storage
When and where
Location
Cambridge Innovation Center 1Broadway Venture Cafe Cambridge, MA 02142
Description
Doors open @ 6pm -- Come early and meet other Long Now thinkers – Presentations start @ 7pm
A Long Now Boston Conversation with
Hyunjun Park, Co-Founder and CEO, CATALOG DNA
and Nova Spivack, Co-Founder and Chairman, Arch Mission Foundation


In 2025 the world will generate160 zettabytes of data. Stored in conventional digital media, this would fill many data centers, each the size of a corporate campus consuming enormous amounts of energy. DNA molecules offer an attractive alternative. DNA is a million times more dense, can last hundreds and even thousands of years, and has been around for 3.5 billion years as an integral building block of life. Using DNA, 2025's bytes will fit into a few shipping containers.
Hyunjun Park and his colleagues at CATALOG have pioneered the technology of DNA digital storage using a unique approach that simplifies the read/write process, dramatically lowering costs, while increasing the rate at which data can be encoded into DNA by orders of magnitude. DNA-based data storage is becoming a realistic option with CATALOG's approach, and the company is also developing molecular search, pattern-matching, and parallel computation capabilities for data stored in DNA — without having to restore the information to a traditional computing architecture.
But there are even more exotic applications for DNA data storage. The Arch Mission Foundation, created in 2015, seeks to "back up" planet Earth through extraterrestrial libraries with durability on billion year timescales. DNA data storage provides a significant technical solution. Arch Mission already delivered a payload into solar orbit in the glove compartment of Elon Musk's Tesla Roadster and crash-landed a 30 million-page Lunar Library on the Moon, with Space IL.

Nova Spivack is the co-founder of Arch Mission Foundation. In the near-term, Arch Mission serves as an educational project, promoting awareness of our fragile ecosystem and the contributions to humanity's knowledge by all cultures. In the long-term it may be the only remaining trace of human civilization.

Join Hyunjun, Nova and other Long Now enthusiasts for a fascinating and inspiring conversation.

Among the questions to be probed:
How can biological "wet-ware" provide such an efficient and rugged data storage application?

How will this technology impact our silicon-based information and communication systems?

Could DNA serve as "seed" for long distance interstellar exploration or colonization?

Are there concerns that extraterrestrials might discover and decode an Arch?.
Join the conversation and be part of the solution.
$15 in advance // $20 at the door. Students w/ID admitted free.
Audience participation is encouraged.
If Eventbrite tickets sell out, seating for walk-ups will unlikely be available due to room size.
About the speakers:
Dr. Hyunjun Park is Co-Founder and CEO of CATALOG, a company on the leading edge of DNA data storage using the tools of synthetic biology. Hyunjun obtained his BS at Seoul National University, PhD in microbiology at the University of Wisconsin Madison, and conducted postdoctoral research at MIT.
Nova Spivack, Co-Founder and Chairman of the Arch Mission Foundation, is a tech entrepreneur, investor and futurist with a career spanning more than two decades. He helped create dozens of ventures and nearly 100 patents, collectively generating billions of dollars in market value. He has advised governments, global corporations, leading consumer brands, investors and tech startups. Nova is also the Founder & CEO of Magical, a science and technology venture studio based in Los Angeles. He earned a BA in Philosophy from Oberlin College, did summer research at MIT in Computer Science and received a graduate-level professional degree in Space Life Sciences from The International Space University in 1992.
We're proud and excited to welcome Hyunjun and Nova to the Long Now Boston community.
Cambridge Innovation Center is an in-kind sponsor of this Long Now Boston conversation. We are very grateful for their support.