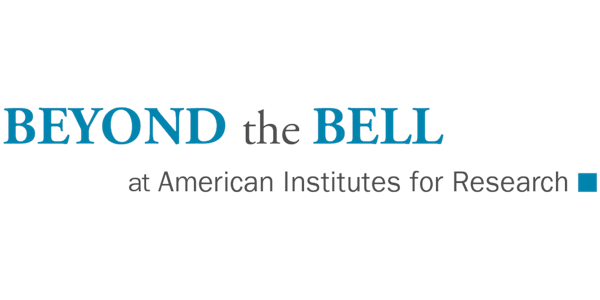 Making Service Part of Your Afterschool Program Culture
Location
Adobe Connect Webinar
Description
Thank you for your interest in the Beyond the Bell webinar series. Each webinar will be approximately 30 minutes long and will feature at least one of the 96 tools from the Beyond the Bell Toolkit. The featured tool will be available for free download from the Beyond the Bell website following the webinar.
Once you register for the webinar(s) you are interested in attending, we will send an email with instructions for joining the webinar on the Adobe Connect platform.
Please let us know if you have any questions or need help by emailing us at beyondthebell@air.org.
Thank you!
The Beyond the Bell Team at AIR