Description
As part of SV2's Advocacy Learning Series, SV2 seeks to offer an in-depth opportunity for learning about the 2020 Census with a particular focus on Silicon Valley, the Bay Area and California. Join us for an interactive evening with California State Assemblymember Marc Berman, Chair of the Assembly Select Committee on the Census, and Perla Ni, founder and CEO of Community Connect Labs and GreatNonprofits, and SV2 Partner, Anne Im, Program Officer, Silicon Valley Community Foundation leading immigration and census initiatives, and Nick Kuwada, Director, Census Project, Santa Clara County's Executive Office. This expert lineup will share their perspectives and offer opportunities for all to engage in dialogue about this timely, mission-critical topic.
Why is the Census important? What is at stake?

What would constitute a successful 2020 Census?

What are the key enablers and barriers for a successful Census? What factors are most important and why?

What is already being done and by whom? What still needs to happen?
Light refreshments/dinner & social time 6:15 - 6:45 pm; Program 6:45 - 8:30 pm
Speaker Bios:
Marc Berman
California State Assemblymember, District 24
Chair of the Assembly Select Committee on the Census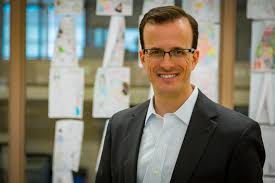 Berman was elected to the California Assembly in November 2016 to represent the 24th District, which includes southern San Mateo County and northern Santa Clara County in the heart of Silicon Valley. Marc is the chair of the Assembly's Elections and Redistricting Committee, as well as serving as chair of the Assembly's Select Committee on the 2020 Census. A lawyer by training, Marc previously served on the Palo Alto City Council and as the Development Director at the Silicon Valley Education Foundation, a non-profit focused on STEM education and closing the achievement gap in Silicon Valley public schools.
Anne Im
Program Officer
Silicon Valley Community Foundation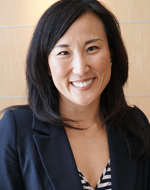 Anne is the program officer leading SVCF's immigration strategy and managing Census 2020 initiatives. She has been working with immigrant communities for more than 20 years. Prior to SVCF, she worked at Asian Americans for Community Involvement (AACI) in San Jose, where she first served as Director of Community Programs & Advocacy and then as Director of Development. Her experience includes overseeing youth, senior, domestic violence, and HIV prevention programs; managing policy advocacy and coalition building; and leading fundraising and marketing efforts. She has also worked in government at both the local and federal level. In Washington DC, Anne served as legislative staff for U.S. Senator Dianne Feinstein, and locally she served as legislative staff for former San Mateo County Supervisor Rose Jacobs Gibson. Anne holds a master in public policy degree from Harvard University's Kennedy School of Government and bachelor's degree in sociology from Tufts University. She enjoys spending her free time with her husband and twin daughters.
Nick Kuwada
Director
Census Project, Santa Clara County's Executive Office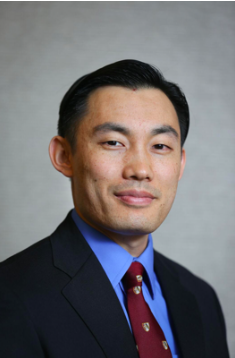 Nick works as the Director of the Census Project at Santa Clara County's Executive's Office. Before that, he helped lead Asian Law Alliance's Civic Engagement program that focused on engaging immigrants and youth to register to vote, learn about the ballot, and get out to vote. Nick sees the future of our democracy though a new generation of voters who think and feel different than its predecessors. He knows that there is excitement and a drive in our youth that will change the face of politics from left-right to a more thoughtful discussion about issues. Nick graduated from the University of Utah double majoring in economics and English with a minor in mathematics. He got his JD from Willamette University.
Perla Ni

CEO
CommunityConnect Labs and GreatNonprofits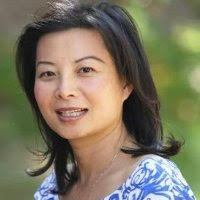 Perla Ni is a lawyer, journalist, and social entrepreneur.
She leads the Census Outreach Initiative (www.censusoutreach.org), a hub for information about how to ensure a fair and accurate 2020 Census. She is the CEO of CommunityConnect Labs and GreatNonprofits. CommunityConnect Labs (www.communityconnectlabs.com) provides technology and solutions to help nonprofits and government engage low-income communities. GreatNonprofits (www.greatnonprofits.org) provides the largest website of community-sourced information about nonprofits. Previously, Ni was the founder and publisher of the Stanford Social Innovation Review. She has a B.A. from the University of California, Berkeley and a J.D. from Harvard Law School. HuffingtonPost named Ni as a "Top Game Changer". She has served on the boards of the GoodWill, Network for Good and America's Charities.