Event Information
Location
Level 5
Shekou International School
Jingshan Villas, Nanhai Avenue
Shenzhen, Guangdong 518067
China
Refund policy
Contact the organizer to request a refund.
Eventbrite's fee is nonrefundable.
Mathematics is meant to be interactive and accessible for all. Join us for this online PD session in Part 1 and/or our in person PD session.
About this event
"Shifting the focus of the class from the teacher's presentation, to students' discussion of their thinking, can yield powerful results in terms of depth of learning, lasting learning, and student attitudes."
-Cathy L. Seeley
About this event:
Teaching and learning mathematics is often perceived as difficult with the belief that there is a need to memorize abstract concepts, formulas, and procedures to solve incredibly challenging algorithms. This sounds intimidating to teachers and students.
In reality, teaching and learning math is about asking good questions that allow us to make connections between math concepts, allowing us to make sense of math, and giving us the opportunity to justify our thinking and/or solutions.
Students engage in mathematical tasks when they have real context, or a mathematical context, but related to the real world. This allows students to make sense of the problem, make it their own, and this new learning will be available for use in real life problems.
This is the difference between a program that simply covers material, and one that turns students into math thinkers. In this workshop participants will have the opportunity to dive into rich practices for teaching and learning math, using complex problems that will engage students actively, and will allow them to connect mathematical ideas.
Who is it for?
K-8 Educators interested in teaching, learning and assessing mathematics through relevant, realistic contexts.
Part 1 – Virtual PD
Session 1: September 19th (3 hours) AND
Session 2: September 26th (3 hours)
Note: Participants may sign up for the two September virtual PDs and November onsite PD separately or sign up for both at the same time for a discounted rate.
What will you do?
During the virtual PD training, participants will focus on gaining a clear understanding of a student-centered approach to teaching & learning where students design their solution pathways, engage in productive struggle, and connect mathematical ideas.
During these 2 interactive sessions, participants will have an opportunity to discuss in small groups how this new era for teaching and learning needs to focus on lasting and adaptable skills, to be able to survive the ever-changing landscape of available jobs. We will discuss the skill sets that will allow them to be successful in our economy and society.
We will explore all the aspects of adopting a true student-centered approach in our classrooms, so we can prepare our students for this ever-changing world. What does this classroom look like? What does it sound like? What does it inspire? What does proficiency look like and sound like?
Participants will have the opportunity to collect evidence of what they are learning and applying in their classroom, and will be able to share during the "On-site" session in November.
Part 2 – On-site PD
2 day session: November 14th and 15th
What will you do?
Explore the different elements of a balanced approach to teaching & learning math, where students move from a concrete to a pictorial representation to build conceptual understanding, before moving into more abstract strategies to solve authentic problems, and make sense of the math needed to solve these problems. (Day 1)
During this second part, participants will develop high quality tasks and assessments, that allow students to show proficiency of mathematics through problem solving, modeling and communicating & reasoning. (Day 2).
What will you walk away with?
Practical knowledge of how to "transform" word problems into problem solving tasks with several paths to solutions that are engaging to students, and that require more than procedures and computation to be solved.
An understanding that listening to students' thinking is essential to find out hidden misconceptions, and an opportunity to build conceptual understanding.
A variety of ideas and examples of high quality, authentic tasks where students engage in productive struggle, generate answers to problems, discuss each other's thinking, and learn new math concepts.
About the Facilitator:
Caty is an early childhood and elementary school mathematics curriculum, instruction, and assessment instructional leader passionate about learning and teaching mathematics through the lens of inquiry, modeling, reasoning and communicating. Caty is currently the Early Childhood and Elementary School Mathematics Instructional Coach at Shanghai American School where she has been essential in the development, implementation, and transformation of the math curriculum.
Caty serves as contracted mathematics consultant at several international schools in the South East Asia region. In addition, she has facilitated workshops for international school teachers and leaders at various AASSA, NESA, EARCOS and ACAMIS regional conferences. Caty coordinated and co-facilitated the Office of Overseas Schools sponsored Asia Regional Math Summit on Developing High-Quality Assessments in partnership with Erma Anderson. Caty has co-facilitated the Mathematics Specialists in International Schools (MSIS) certification institute focused on K-12 Geometry and Measurement with Steve Leinwand, and is currently part of the prestigious AERO Math Think Tank Team at Project AERO supported by the U.S. State Department Office of Overseas Schools.
Saturday & Sunday - 8:30 - 4:00PM
Coffee/Tea and lunch will be provided.
Full hotel, travel and visa information can be found here.
Ticket prices are in USD. Local bank transfer in RMB can be arranged. Contact Angela Ke at ake@sis.org.cn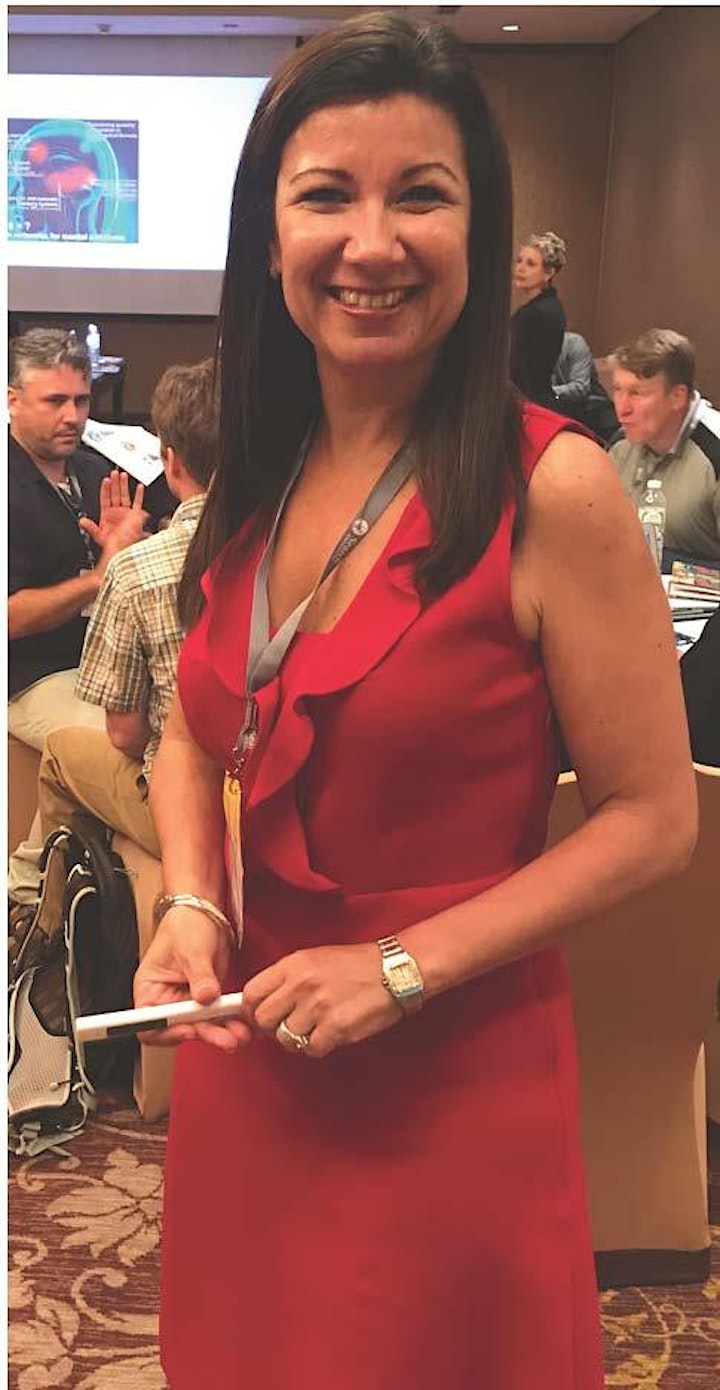 Date and time
Location
Level 5
Shekou International School
Jingshan Villas, Nanhai Avenue
Shenzhen, Guangdong 518067
China
Refund policy
Contact the organizer to request a refund.
Eventbrite's fee is nonrefundable.