Location
Pentimenti Gallery
145 S 2nd St
Philadelphia, PA 19106
ALANNA AIRITAM | HELINA METAFERIA | ALISA SIKELIANOS-CARTER | NASTASSJA E. SWIFT
About this event
FEBRUARY 13 - APRIL 3, 2021
MEET THE ARTIST EVENT
Saturday, February 13 | Time slots: 3 pm & 4 pm | RSVP to mail@pentimenti.com
Click here to join our mailing list and be notified of gallery events.
In a cultural moment marked by increased interest with the dangers, pleasures, and perils of living in a Black body, the artists here are concerned with representation of Black figures. Across an array of materials their creative approaches to the figure are expansive and imaginative. Bodies are supernatural, fragmented, non-compliant. They variably confront or upset history, geography, gender, gravity, the idea of a coherent body and the idea of linear time. Theorist M. Jacqui Alexander conceptualizes palimpsestic time as marked by "imperfect erasure" of pasts that remake distinctions like "here and now" and "then and there." A palimpsest is "something reused or altered but still bearing visible traces of its earlier form," and the artists in Making Marks vision the body in precisely this way. The bodies they work with are here and there and then and now, as time expands and contracts.
Sitters in Alanna Airitam's photographs alternatively command or refuse the viewer's gaze. Low light and metal encasing materialize the weight of history, as in "How To Make A Country" (2019) in which a basket of cotton rests on the floor beside a Black woman's chair as she sits, sewing an American flag.
Helina Metaferia's collages deconstruct and reassemble bodies and history through the material joy of cutting. While the work is playful, this is not a game. "Out of the Palm of My Hand" (2018) sees her disrupting a linear history of Western art, remaking it to suit new visual ends.
Nastassja Swift's soft sculptures often mark the history of Black women and girls, as in "Passage, when momma lets my braids flow down my back" (2020) which features braids long enough to adorn (or perhaps become) the body.
Alisa Sikelianos-Carter engages space, light, and luminescence in ways that suggest bodies celestial, cosmic, or of some future time. "Home" (2020) may dream of Black bodies no longer Earthbound, propelled into an entirely different time/space via their hair—an adaptive technology that delivers Black bodies, protectively styled.
Together the artists work with, against, but somehow, right on time.
Brittany Webb, Ph.D.
Evelyn and Will Kaplan Curator of Twentieth Century Art and the John Rhoden Collection
Pennsylvania Academy of the Fine Arts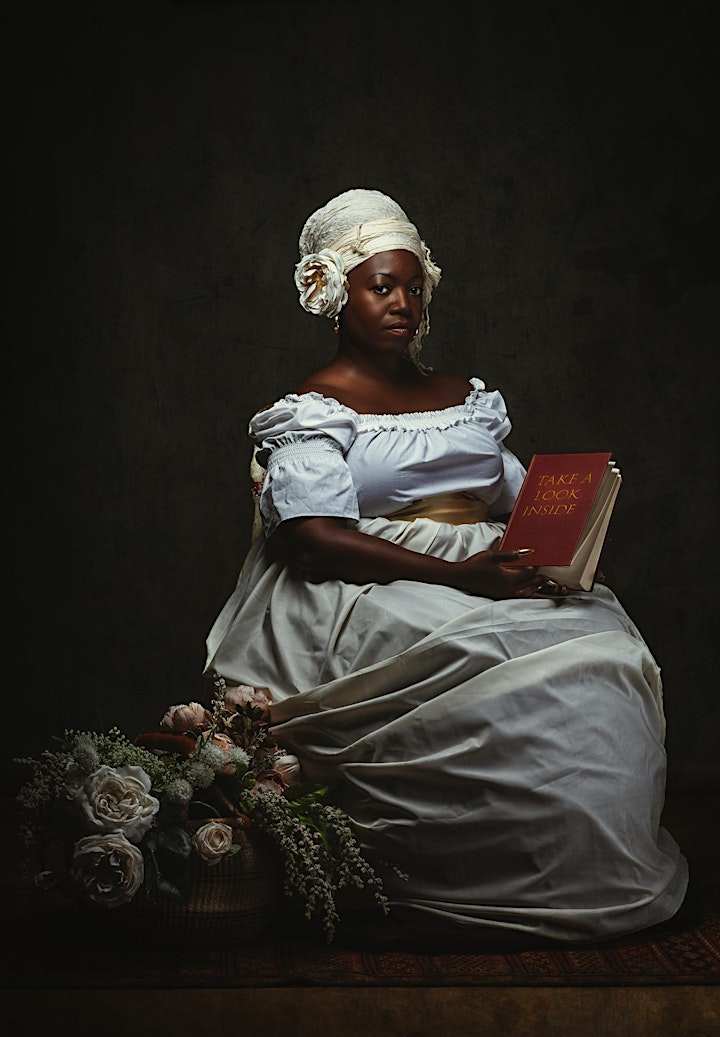 Alanna Airitam is a self-taught photographer. Her work has been exhibited at Athenaeum Art Center, San Diego, CA, and San Diego Art Institute, San Diego, CA, as well as numerous galleries. She has work in the Virginia Museum of Fine Arts Permanent Collection, Richmond, VA. She is the recipient of the 2020 San Diego Art Prize, and, as a 2020 Top 50 Critical Mass Finalist, the Michael Riechmann Project Grant Award.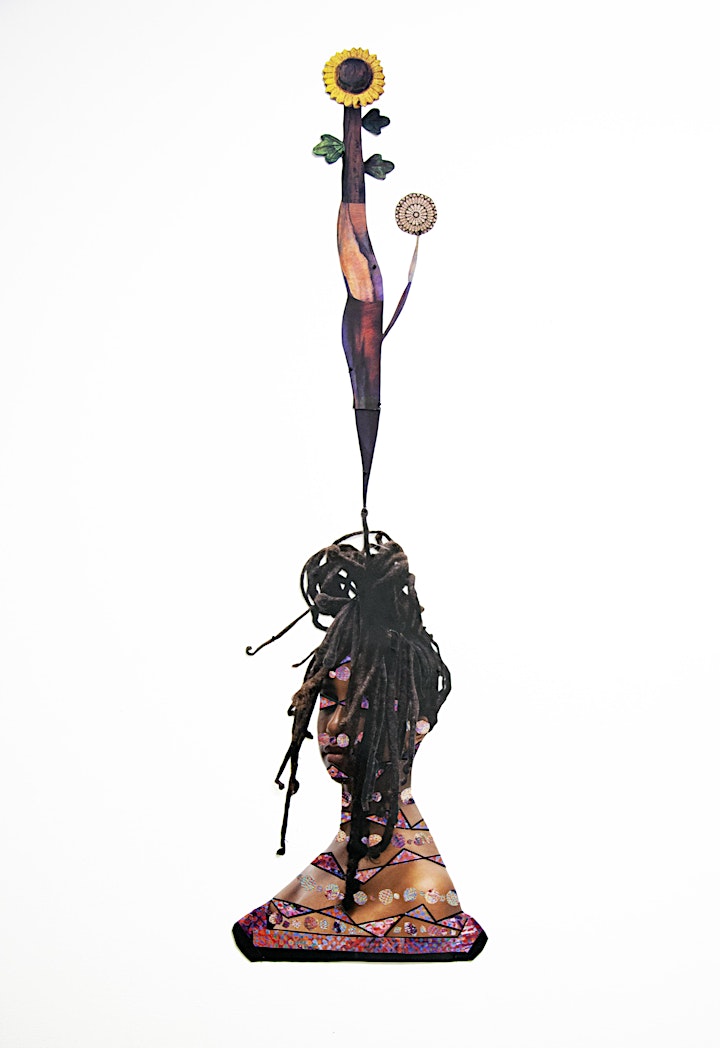 Helina Metaferia has exhibited her work at venues including Museum of African Diaspora, San Francisco, CA; Museum of Fine Arts, Boston, MA; Smack Mellon New York, NY; Museum of Contemporary Art Detroit, Detroit, MI; and Modern Art Museum Gebre Kirtos Desta Center, Addis Ababa, Ethiopia. She completed her MFA in 2015 at Tufts University's School of the Museum of Fine Arts and attended the Skowhegan School of Painting and Sculpture. Her artist residencies include Bemis Center for Contemporary Art, MacDowell Colony, Yaddo, MASS MoCA, and Triangle Arts Association, among others.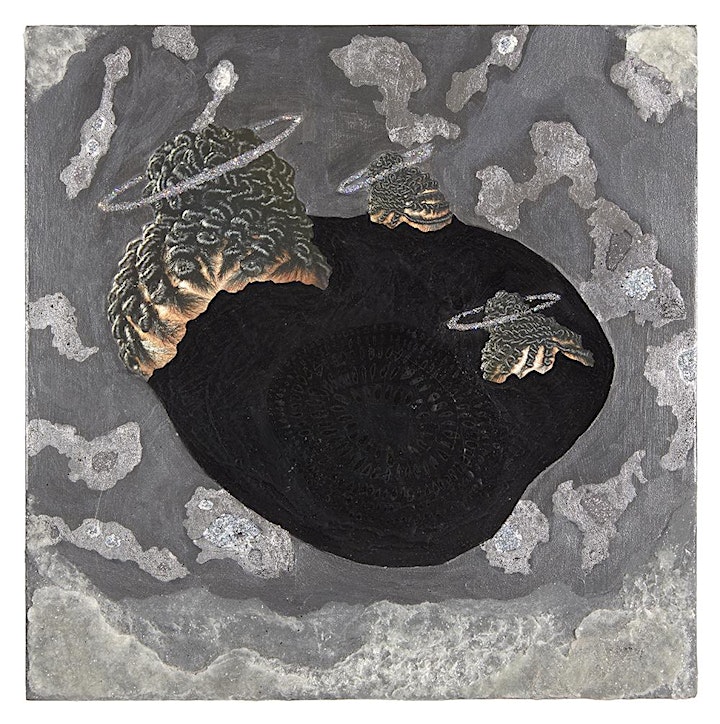 Alisa Sikelianos-Carter received her MA and her BA from University at Albany, State University of New York. She has been awarded residencies at The Millay Colony for the Arts, Vermont Studio Center, The Wassaic Project, Yaddo and is a current NXTHVN studio fellow in New Haven, CT. She has recently exhibited at The Tang Teaching Museum, Saratoga Springs, NY; Pelham Art Center, Pelham, NY; Esther Massry Gallery, Saint Rose College, Albany, NY and the Bronx Art Space, Bronx, NY.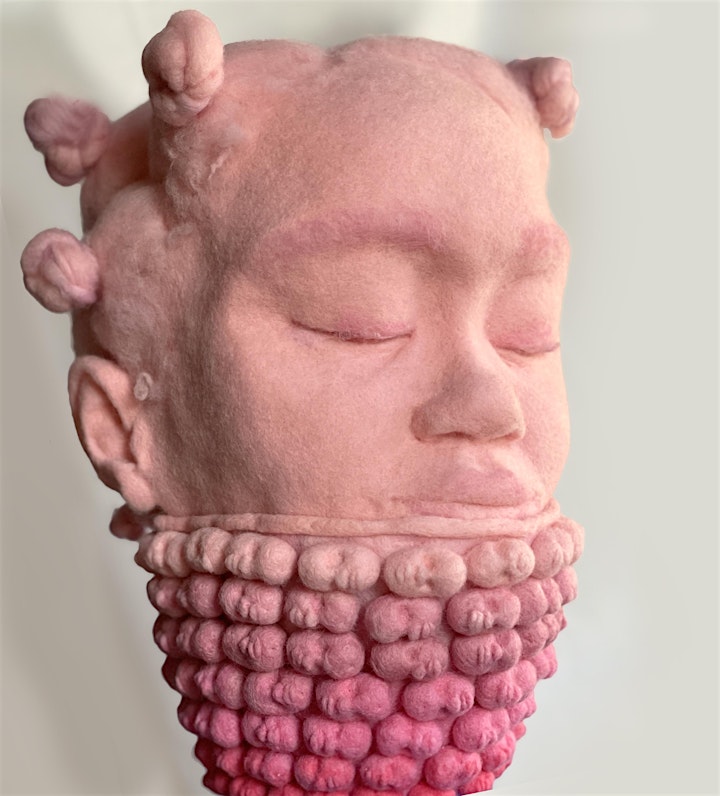 Nastassja E. Swift received her BFA from Virginia Commonwealth University, Richmond, VA. She is the recent recipient of a Virginia Commission of the Arts Fellowship in Craft for 2020. Her work is permanently displayed at The Colored Girls Museum, Philadelphia PA, and currently at The Contemporary Arts Network gallery, Eleanor and Hopps, in Newport News, Virginia, where she is an artist in residence for the First Patrons Initiative. Her residencies and exhibitions include her first solo exhibit in Doha, Qatar in 2016; Urban Institute of Contemporary Art in Michigan, and fellowships at the Vermont Studio Center and MASS MoCA.
To ease concerns about COVID-19, we will be following strict social distancing protocols. RSVPs are required to attend the meet the artist event.
For all inquiries or to RSVP, contact us at mail@pentimenti.com or +1 215.625.9990. Visit pentimenti.com for more information.