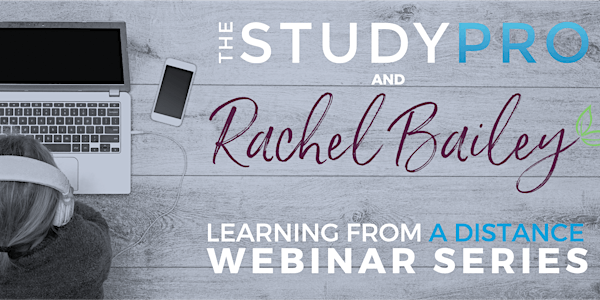 MAKING DEPOSITS: 5 Ways To Better Connect with Your Child
Rachel Bailey will share the 5 emotional needs of all children and how to make deposits to improve your relationship and their self-esteem.
About this event
We all crave a close relationship with our children.
Connection is as essential to parents as it is to our children because that's what makes parenting worthwhile.
And since we spend so much time guiding -- aka correcting, reminding, scolding, criticizing, nagging, and yelling -- it's important to make sure we are deliberate in our efforts to make a positive connection.
There are five key emotional needs that our children have and making "deposits" in these areas will not only strengthen our bond but will also improve their self-esteem.
For our October "Learning from a Distance" Webinar, Rachel Bailey, M.A. will present:
"MAKING DEPOSITS: 5 Ways to Better Connect with Your Child"
What we will cover:
1. The YUCK Factor: How to connect when kids (or parents!) are in "YUCK".
2. Five areas of EMOTIONAL NEED: How to deposit in the 5 areas that fulfill our children's needs and reduces their "YUCK".
3. How to Connect via Modeling: Even when emotions are high, if we model how to manage emotions we show our children we can handle their big emotions.
The link will be provided upon registration.
We hope you join us and bring your questions!
Need to contact us?
Please email info@thestudypro.com