Sales Have Ended
Registrations are closed
Thank you for your RSVP and we look forward to seeing you at the meetup!
Sales Have Ended
Registrations are closed
Thank you for your RSVP and we look forward to seeing you at the meetup!
Description
**Due to the limited space available, recruiters or IT contracting firms are not eligible to attend. We require your work or school email address for registration in order to verify your eligibility. The venue is a secure facility. The first and last name on the registration must match a government issued ID.**
Making Anomaly Detection at Netflix Actionable with Tableau
Anomaly detection is a process of identifying data points that don't correspond to normal behavior. There are many anomaly detection algorithms and tools that work on big data. At Netflix, we use a variant of Singular Value Decomposition to detect anomalies on hundreds of thousands of micro time series data. However, detection is only 50% of the solution. With volume, velocity and variety of data increasing, the number of anomalies detected also increases. Making anomalies actionable and enabling triaging are challenges that many organizations face.
In this session, we will present a case study on anomaly detection in time series data. We will specifically talk about an application, surrounding payment processing at Netflix. With more than 62 million customers in over 50 countries, Netflix has to ensure that the payment methods provided by customers do not fail due to processing problems in the payment network. A typical payment transaction goes through at least 4 external participants (issuers, acquirers, payment gateways, processors, etc...) in addition to Netflix's systems. The wide array of banks that customers use to pay for Netflix creates hundreds of thousands of micro time series data and the complexity of the transaction necessitates a need for a robust anomaly detection system.
We will provide an overview of the algorithm that detects anomalies and also discuss how Tableau fits into the overall solution. We will talk about some core functionalities in Tableau that enable us to personalize anomalies and provide business users enough context to take action without the need for manual triaging.

Organizer
John Abdo, SFBATUG Founder & Organizer

Panel Speakers (in alphabetical order)
Vannor Phan - Manager, Senior Data Analyst at Netflix
Albert Wong - Manager, Reporting Platform at Netflix
Jeffrey Wong - Senior Data Scientist at Netflix

Agenda
5:30 - 6:30 PM Meet & Great / Bldg D, D1 Theater
6:30 - 6:40 PM Introduction by Michael Perillo, PHXTUG Organizer, on behalf of John Abdo (John will be at the Tableau Partner Summit in Austin)
6:40 - 7:00 PM Presentation by Vannor Phan "Making Anomaly Detection at Netflix Actionable with Tableau"
7:00 - 7:30 PM Panel Discussion and Q&A
7:30 - 8:00 PM More Meet & Greet
8:00 PM End of Event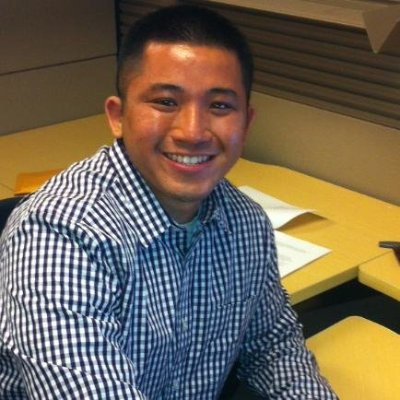 Vannor Phan leads Payments Fraud Analytics at Netflix. He is responsible for providing insights and analytical tools to mitigate payments fraud. This is accomplished through a combination of data engineering and data visualizations. With a background in mathematics, Vannor is passionate about solving problems and creating data products that use math as its centerpiece.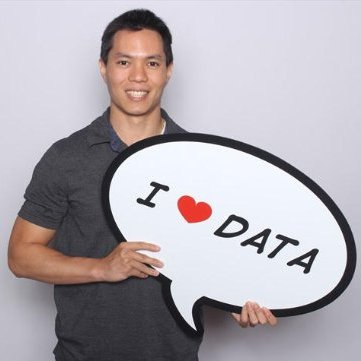 Albert Wong has been in the business intelligence, data warehousing, and analytics industry for ten-plus years helping people get the most out of their data. He is currently developing Netflix's ecosystem of tools for reporting and visual analysis. Tableau has been a wonderful addition to Netflix's toolset for the last three years, and Albert loves sharing their experience as well as some of the solutions we've engineered to enrich its capabilities.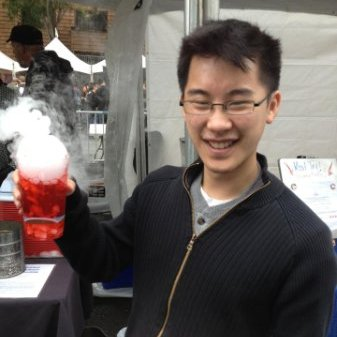 Jeffrey Wong is a versatile data scientist and engineer. He enjoys research as well as software development; his favorite areas of work are in computational science, statistical computing, modeling, and mathematical optimization. His goal is to develop entire frameworks to improve data science.
1) Research and derive new mathematical models that will quantify business intuition
2) Develop scalable and fast algorithms for said models
3) Architect and collaborate with engineers to build large scale data science systems
4) Make data science accessible through interactive visualization and self serve portals.
As a side interest he likes to study cooperative AI, specifically multiplayer pursuit evasion games and their application to crime as well as search and rescue
Parking
**Free parking. Parking lot in front of building entrance, back parking lot and garage.**
About our Host - Netflix
Netflix is the world's leading Internet television network with over 69 million members in over 60 countries enjoying more than 100 million hours of TV shows and movies per day, including original series, documentaries and feature films. Members can watch as much as they want, anytime, anywhere, on nearly any Internet-connected screen. Members can play, pause and resume watching, all without commercials or commitments.

For more information, check out their website www.netflix.com.