Description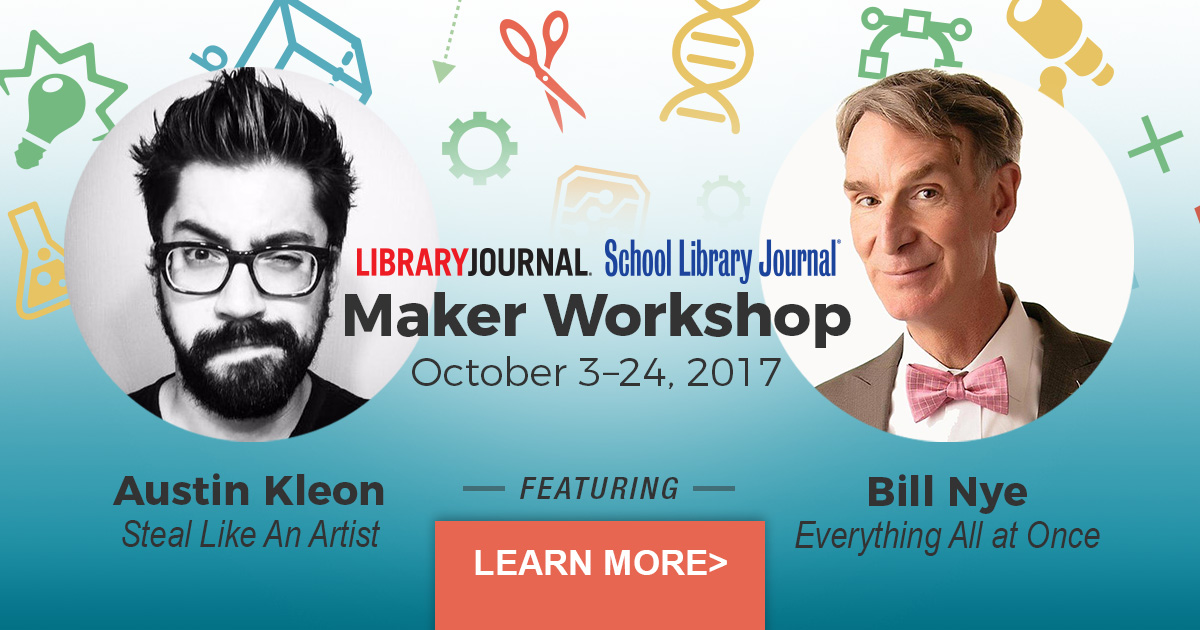 School Library Journal's newest installment of Maker Workshop features all new content to help you stay up to date on new ways of sparking engagement and hands-on learning. Course sessions explore multiple technologies, digital making, STEAM, and web literacy in programs and ideas for all ages. This program includes a special Maker Expo that showcases a mix of leading tech startups that focus on innovations in making, including digital fabrication, cutting-edge software, and other exciting new technologies. Throughout the program, you'll dig into up-to-the-minute topics and tools alongside innovative experts from school, public, and academic settings and authorities from beyond the library world.
This 4-week online course features weekly guest speakers, live via web video, in interactive sessions with Q&A. You'll work in small groups with facilitators experienced in the maker movement to complete assignments and field research in your library that will fuel your maker program.
As a participant in the course, you will view live keynote sessions and join the conversation via live chat. (All sessions are recorded for access later on.) Most important, you'll work with a dedicated advisor in an online coaching environment to gather resources and best practices and connect with peers from across North America (and beyond).
Throughout the course, you will build an actionable blueprint for a maker program that fits your budget and serves the very specialized needs of your community, whether you're serving children, teens, or adults.
Your registration also grants you complimentary access to SLJ's Maker Hub!
Launching in September, the Maker Hub will host more than 30, expert-led sessions from our past Maker Workshops.
Online Course Features
Instructor-led online courses feature personalized interaction over four weeks

Real-time guest speakers and conversation via live webcast (with recordings available afterward)

Weekly homework assignments to help you make progress on your goals

Individualized attention from course facilitators who work with you in a coaching environment to help sort out challenges

Ongoing group conversation via discussion forums

Articles, videos and other resources