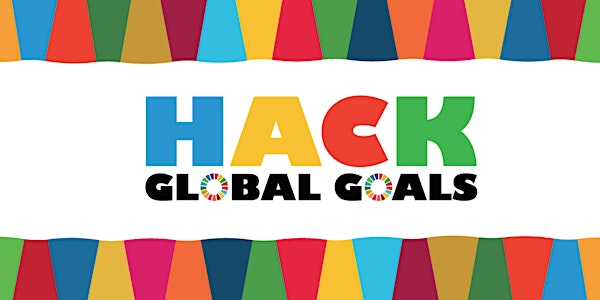 Make Tech Social – hacking global goals
When and where
Location
The Colour Kitchen High Tech Campus The Strip 5656AE Eindhoven Netherlands
Description
Hack Global Goals aims to create a special experience for creative, curious, and skilled people who are committed to solving global challenges. We invite all to participate.
We expect to see daring solutions that consists of a perfect combination of Tech and Social, Global and Local, Mind and Matter.
– Technical, creative a/o business professionals will be part of a team who work together to solve a local challenge.
– Along two days, ground-breaking concepts are developed into proof-of-concepts, prototypes or demos.
– The 'invention game' is concluded in a pitch for a professional jury that awards serious prizes.
– The follow-up program gives a perspective on further development of the concepts.
The challenges. The challenges in this hackathon are social a/o environmental issues related to the Sustainable Development Goals framed by the UNDP. These are plugged by the partners that are involved: Colour Kitchen, High Tech Campus, Circulo, Hiber, and more.
Joining Eindhoven Maker Faire for free. Included in the program are presentation and access to the Eindhoven Maker Faire weekend on 29 and 30 September. A special booth will present the results of the winners of the hackathon.
So your participation includes a full weekend pass to Eindhoven Maker Faire!
The program:
Friday 21 - Kick off of the event and warm up session start at 17:00
Saturday 22 – start hackathon at 10 o'clock.
Sunday 23 – event ends at 18:00.
Sign up for this challenge and experience the best weekend of the year! The inspiring location Grand Café Colour Kitchen at High Tech Campus offers you an excellent environment, including great free food and drinks. You do not lack anything...
Register now to assure your place!
Frequently Asked Questions
Do you need an ID or is there an age limit? Everyone from the age of 16 is welcome.
It is an English-spoken event, so the unique requirement is that you able to communicate in this language.
What are the transport/parking options for the event? Good public transport from Eindhoven Centraal Station and other towns around. There is free parking. More info
What can I bring to the event? Your laptop, smartphone, chargers, sleeping bag, electronics, tools.
How can I reach the organizer if I have questions? Contact MAD emergent art center