Make It • Take It • Try It
Make It • Take It • Try It (MTT) is a creative workshop event in Old City, Philadelphia.
When and where
Date and time
Sunday, May 31, 2020 · 12 - 3pm EDT
Location
The Collective Table PHL 218 Market Street #2nd floor Philadelphia, PA 19106
About this event
MTT is a first-of-its-kind experience you do not want to miss! Free-flowing maker's market meets structured DIY workshop, plus refreshments, giveaways, and more!
UPDATE: In accordance with the CDC recommendation to restrict events to fewer than 50 people, this event has been RESCHEDULED for Sunday, May 31, 2020.
This creative workshop event features:
MAKE • TAKE • TRY » mini-classes
Participate in entry-level, pay-as-you-go creative mini-classes. The projects are smaller, and so is the cost! Try a variety of projects throughout the 3-hour event without committing as much time or money as you would at a traditional workshop class. If you enjoy one of the mini-classes and want to participate in a larger project another day, the vendors are happy to share the details of their usual class schedule! Some vendors are also offering special discounts for MTT attendees to register for future classes.
SHOP » retail therapy
In addition to teaching mini-classes, many vendors will be selling ready-made items. Cash is encouraged.
ENJOY » brunch light bites
Did someone say parfait bar?!
WIN » swag bags and raffles
With the chance to win hundreds of dollars in giveaways, your ticket just paid for itself!
CONNECT » tribe of local creatives
This is NOT a stuffy networking event! You will be laughing and connecting with the vendors and other attendees in a casual, organic way.
SNAP » Instagram-worthy atmosphere
The Collective Table is a trendy venue in beautiful Old City. Don't forget to tag @d20theory and #MakeItTakeItTryIt on Instagram!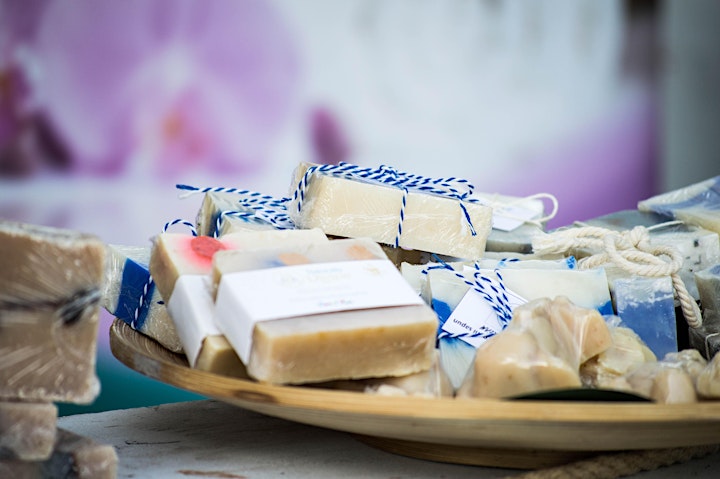 Workshop Vendors:
🔨 Rikki - AR Workshop Chestnut Hill - @arworkshopchestnuthill - block-printing on wood
🖋️ Marbetty - Sip & Script - @autumn.dreams - calligraphy
🌿 Elise - Terra Luna Herbals - @terralunaherbals - tea blending
💎 Kelli - Young Living Essential Oils - @kelli_kurtz_yeager - essential oils and crystals
🌼 Kelly - Hammer and Stain - @hammerandstainnj - hoop wreath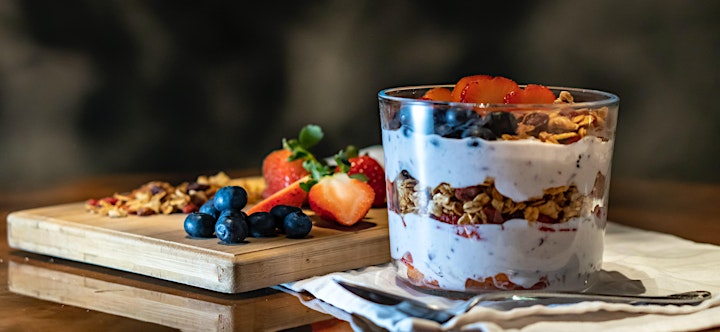 Other considerations:
MTT is for adults 18+ and is not pet-friendly. No children or fur babies, please!
MTT is a dry event. There are plenty of places and opportunities to enjoy an alcoholic beverage, including the studios of some of the vendors! Feel free to go out for happy hour with the new members of your tribe after the event, or register for a BYOB workshop at one of the vendors' studios!
All are welcome to attend MTT. The energy will DEFINITELY be feminine, but we welcome all genders, ages, races, etc. If you identify as a CREATIVE, you are invited to attend MTT!
If there are tickets available on the date of the event, cash payments of $40 will be accepted at the door. Check the @d20theory Instagram and Facebook pages for the latest updates on ticket availability at the door.
About the organizer
Based in Philadelphia, D20 Theory is a lifestyle brand for multipassionate women who value quality products, memorable experiences, and opportunities for growth.
The D20 Theory blog and social media accounts feature content related to productivity + mindset, as well as a multipassionate lifestyle. Events bring this content to life and allow participants to connect with a tribe of like-minded ladies. Quarterly subscription boxes include thoughtfully curated products. Productivity + mindset coaching provides guidance and encouragement for multipassionate goal-getters.
D20 Theory is based on the premise that being well-rounded helps us to roll through life more easily. Embrace all your facets...like a D20 die!
- Kelly Courtney, Founder -
Are you interested in being a partner or sponsor for an upcoming event? Send me a message via Eventbrite or d20theory.com